Car
video in-dash units
provide users a way to arrive at their destination and entertain themselves and the passengers at the same time. In-dash units have a screen size that varies from 7 to 20 centimetres (3 to 8 inches), and the larger the screen, the better for the unit to show images and videos. Aside from the regular features, a car video in-dash unit offers other conveniences: features that enhance listening to music as well as getting directions are available. Knowing the top features that an in-dash unit should ideally have gives users better perspective in their choice, which ultimately leads them to a purchase that is worth their money and time.
| | |
| --- | --- |
| 1 | Loaded Maps with Turn-by-Turn Directions |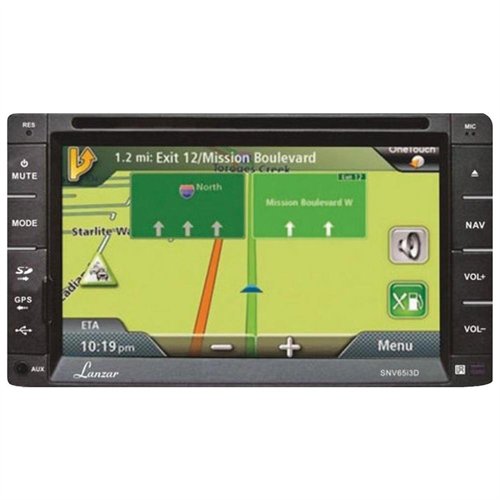 Every proper in-dash unit needs loaded maps with turn-by-turn directions. A unit that packs detailed maps of the United Kingdom does not need connectivity to help users navigate an area. Such maps also provide users with points of interest such as locations of restaurants, hotels, petrol stations, among others. These maps, when the in-dash unit is receiving satellite signals, can even give users traffic updates. It is important to have updated maps to avoid losing direction because of outdated map layouts. When focusing on the road, users find maps with turn-by-turn directions very useful. The directions can come as a combination of visual and spoken instructions to steer the user to the right route to a destination. This GPS feature, also present in Garmin GPS via the Navteq map data, even updates the route direction depending on traffic and road conditions. The electronic voice directions inform users whether to turn left or right, the street name, and how much distance to the turn.
---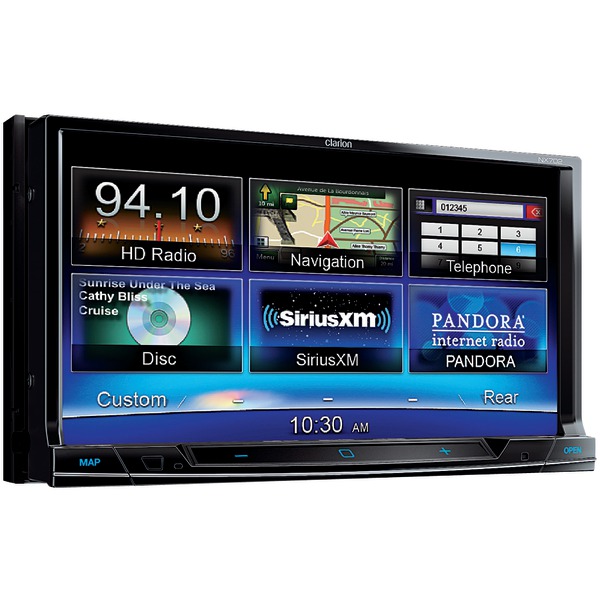 In-dash units have also become a device for entertainment purposes. Although watching a DVD or Blu-ray is dangerous and not advisable while driving, passengers in the back seat can enjoy a good movie when travelling. The usefulness of an in-dash movie player does not stop at the car; users can bring it to their homes to enjoy a nice movie or even music. When purchasing a in-dash unit with a DVD playback feature, buyers should look for one that has a wide-screen viewing angle and does not wash out in bright sunlight, such as the Sony Eclipse AVN726E model. Many in-dash units provide users a way to control their playback and volume via the steering wheel for safety, and buyers should actively look for that feature.
---
| | |
| --- | --- |
| 3 | Hands Free Voice Capability |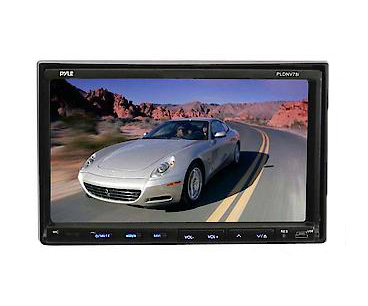 Drivers must keep their hands on the wheel at all times, so taking a call, changing the radio station, and making other adjustments on the in-dash unit requires a hands-free voice capability. The feature also ensures that the driver's eyes focus on the road ahead. Pioneer AVIC Z130BT, for instance, offers a hands-free calling feature. For a hands-free call to work, the voice recognition software of the in-dash units recognises a voice command and automatically connects to the mobile device via Bluetooth. In-dash units with hands-free voice recognition capability accepts commands in conversational phrases and language. These units are also able to disregard superfluous sounds and phrases, and even asks probing questions to clarify a command that lacks enough information.
---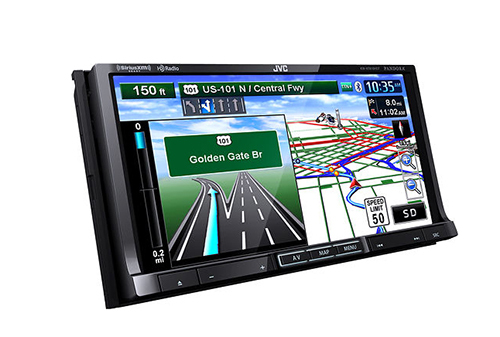 Radio is always a common feature of in-dash units, but a unit with HD or satellite radio allows the driver and passengers to listen to uninterrupted music broadcast throughout their travel. The feature also gives users many options for music and news stations when tuning in. Another advantage is high-definition sound coming from the stereo speakers. JVC KW-NT3HDT, for example, provides users not only with digital FM tuning and enhanced sound quality but also HD substations and iTunes tagging. In iTunes tagging, the in-dash unit an iTunes tag to a playing song, which gives users a list of songs they can download at a later time.
---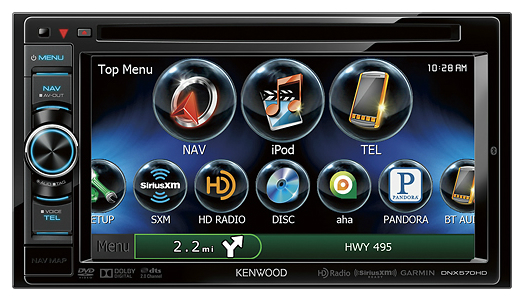 Although a common feature, a CD or MP3 player remains a feature that users enjoy. An in-dash unit with a CD or MP3 player can still provide the user with an MP3 playlist or a CD collection as a way to avoid awkward silence and entertain the passengers in the car. Several in-dash units out there feature a USB port so users can load the unit with MP3 files. For those who want a traditional CD player feature, it is wiser to choose one that allows loading of several CDs in order to avoid the trouble and danger of changing CDs while driving.
---
How to Buy a Car Video In-Dash Unit with GPS
eBay is a great place to shop for a car video in-dash unit. Some sellers on the site offer free postage; buyers should also look for listings from eBay's top-rated sellers. Even more discounted items are available by visiting the Deals page. Connecting with other members and discussing a product or topic is a fantastic way to get insights, and buyers can start the ball rolling about a topic by posting a question on eBay's Talk page. Buyers should read the description and postage details before completing the purchase. A car video in-dash unit is an important item when driving, whether for directions or for entertainment. Choosing one with the best features allows users to maximise their purchase.