Home theatre systems
have certainly come a long way in the short amount of time they have existed. The standards and expectations of these systems get increasingly higher and higher with each new innovation, and they no longer resemble their early technology cousins. A home theatre receiver is not hard to find at various electronics stores and on online sites like eBay. The receiver acts as a sort of hub for a full home theatre system, although the exact number of features varies widely by brand and model. Buyers should pay attention to some key features in order to create the ideal home theatre system setups.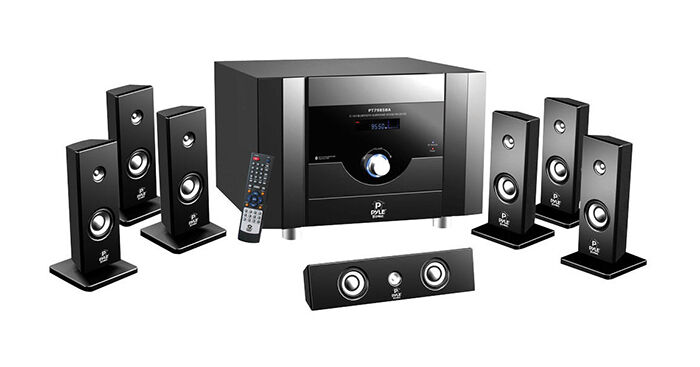 One of the most important aspects of a home theatre receiver is its ability to process the audio coming in from different sources connected to the device, including external devices like DVD players. Most home theatre receivers come with 5.1, 7.1, or 9.2 channels for surround sound. The minimum 5.1-channel receiver gets the basic job done, but 7.1-channel receivers provide more complete sound and work better for large rooms to ensure the sound reaches all areas. A 7.1-channel receiver also allows the placement of two speakers connected to the home theatre receiver in different rooms or areas, such as outdoors on patios or in garages.
---
| | |
| --- | --- |
| 2 | Wireless Entertainment Technologies |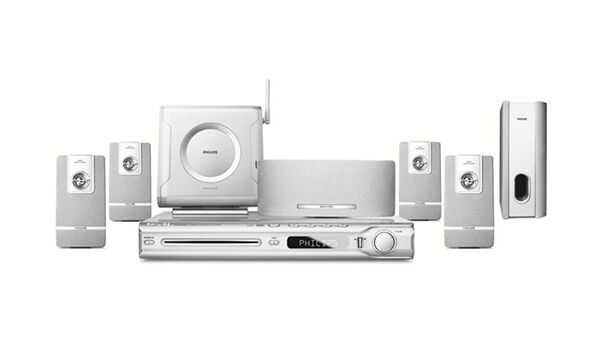 With the evolution of home theatre systems and their individual components, other entertainment technologies have also increased in functionality. To make the home theatre viewing and listening experience as enjoyable as possible, many home theatre receiver manufacturers evolved their products to work with new technologies. iPhone, iPads, iPods, tablets, and smartphones are just a few of the compatible devices that work with current home theatre receivers, usually wirelessly. These connections allow users to stream music and videos directly from their handheld devices to their home theatre receivers to play on televisions or just through the speakers. This makes connectivity more efficient and the experience as a whole more enjoyable.
---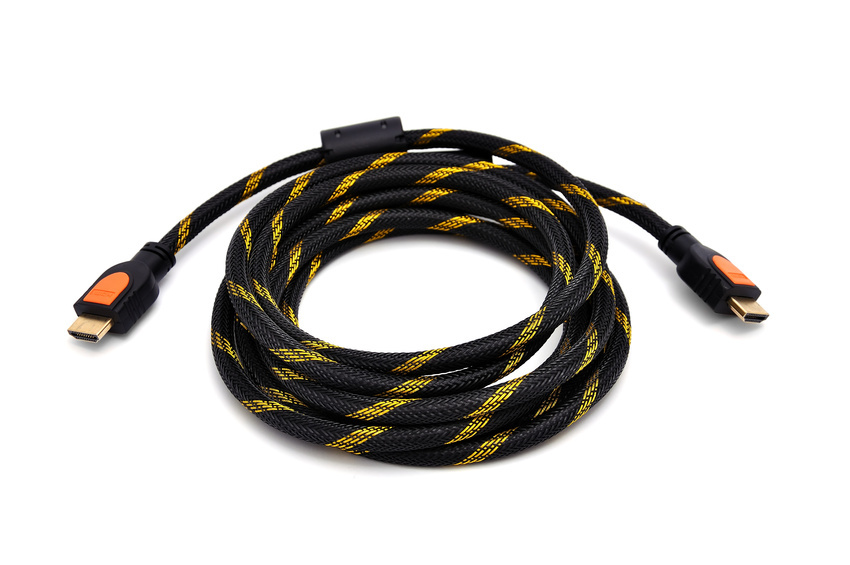 In keeping with the theme of modern innovations in technology, high resolution images and high definition sound are among the most talked about aspects of home theatre technology. High-quality HDMI images and sound greatly enhance the entire home theatre experience. Most people understand the difficulty and frustration of dealing with low-quality home theatre systems. However, not all HDMI devices actually produce high resolution images. It is important to double check that a home theatre receiver does produce high resolution images before purchasing it.
---
| | |
| --- | --- |
| 4 | Automatic Speaker Calibration |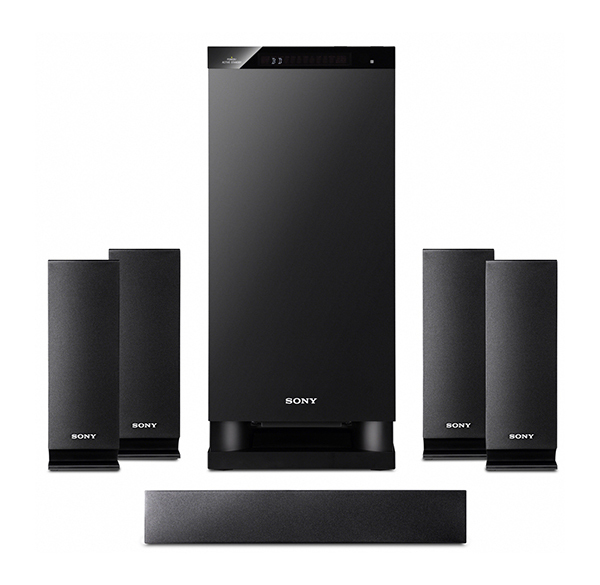 As many users know, some rooms, especially large rooms, may have particular spots with muffled sound. This sometimes causes significant differences in sound quality between different seats in a room. This could occur because of airflow in the room, the size and placement of the furniture, or various other factors. There is a way to fix such issues with automatic speaker calibration. This feature provides external microphones that the user places in different parts of the room. The receiver sends test tones to the microphones to appropriately calibrate the speakers and compensate for deficiencies in sound quality. Brands offering this feature include Denon and Onkyo.
---
| | |
| --- | --- |
| 5 | Multi-Room Functionality |
Multi-room functionality is possibly one of the most convenient features available on some home theatre receivers. It is also one of the most popular features. Multi-room functionality makes it possible for sound to play in multiple rooms around a home. Many users enjoy listening to music on outdoor speakers. This is a nice touch for events like outdoor parties and barbecues, where people are both inside and outside the home. Many brands, such as Yamaha, include this feature.
---
How to Buy a Home Theatre Receiver on eBay
A home theatre receiver is an absolute necessity when it comes to creating a perfect home theatre experience. However, a home theatre receiver featuring only basic functions may not do the trick for some users. At the very least, a few prime features deserve consideration when it comes to purchasing a home theatre receiver. When you are ready to purchase, eBay makes the process easy with the number of options provided to help you search. The possibility of free shipping, which is often available, is quite tempting, as well. In a short amount of time, eBay users can find great deals on a full range of home theatre equipment.