For home or office security, a four-channel digital video recorder is a great investment. A four-camera system gives users more eyes when safeguarding a property, with
four-channel DVR
s out there offering monitoring either with selected cameras or with all four cameras simultaneously. Those looking to invest in a four-channel DVR should look for a system that is easy to set up and use. Users also must consider the storage capacity required for a longer recording period. The DVRs can also offer a 3G- and network-ready device so users can access footage on the Internet or via a compatible smartphone. With many DVRs out there, buyers who know the top models of four-channel DVRs can choose the right one from the best options.
| | |
| --- | --- |
| 1 | CNM 160 GB H.264 Network DVR |
Giving users peace of mind with its four-channel system, CNM 160 GB H.264 Network DVR a well-rated device on online shops. The four-channel digital video recorder packs 160 GB of storage for longer recording. Users purchasing the system receive a high-quality, sharp CCD 420VTL weatherproof camera that is capable of night vision, with the option to upgrade to a four-camera system. The package also includes an instruction manual that guides users through set up, motion trigger recording, and motion detection alarm and timer, among other things. The hard disk storage of this CNM device can support up to 1.5 TB HDD, which includes the 160 GB mentioned above. Along with ample storage space, CNM 160GB H.264 Network DVR offers great camera quality and ease of setup and use, making it a worthy purchase amongst home and office users.
---
| | |
| --- | --- |
| 2 | Four Sony CCD CCTV Cameras with DVR Camera Kit |
This highly rated DVR kit includes high-quality products that make the kit a worthy investment. Users purchasing the Four Sony CCD CCTV cameras with DVR camera kit receive a CCTV DVR recorder that packs a 500 GB hard drive for 60 days of continuous motion recording as well as four Sony CCD CCTV cameras with 40-metre night vision. The CCTV Camera Kits company also includes in the package a 20-metre BNC lead with power to link the CCTV, and features a USB backup so users can easily transfer it to the Police Network if necessary. The device is network ready so users can view footage on the Internet, and 3D so users can also view footage on compatible mobile phones. The camera is water resistant, equipped to monitor both inside and outside of the premises.
---
| | |
| --- | --- |
| 3 | Friedland Response CA7 Four-Channel Digital Video Recorder |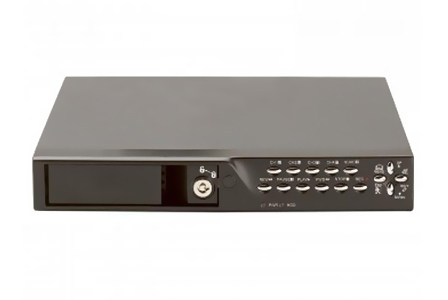 Easy to set up and use, the Friedland Response CA7 Four-Channel Digital Video Recorder has elicited positive reviews from online buyers. The device offers four cameras, allowing users to monitor and record from selected cameras or from all four cameras simultaneously. Users benefit from its motion trigger recording with area and sensitivity setting. And with a 160 GB hard drive, the device can store up to 60 days of motion recording. The package also includes optical mouse, DVR video output cable, BNC to RCA adapters, DVR hard drive drawer locker keys, backup CD ROM, and channel DVR unit PSU adapter, and power splitter cable. The installation and operation manual guide users to all necessary steps to set up and operate the Friedland Response CA7 Four-Channel Digital Video Recorder with ease.
---
| | |
| --- | --- |
| 4 | Sunluxy Four-Channel H.264 Realtime CCTV Video Surveillance DVR System |
Coming from a leading brand of security systems, Sunluxy Four-Channel H.264 Realtime CCTV Video Surveillance DVR System is a good investment. The system features weatherproof IR cameras that can monitor even at night. Its DVR offers manual, timing, and motion detection recording, and also features an embedded LINUX operating system for a more stable performance. As this Sunluxy DVR features the H.264 digital video codec technology with a compression rate twice as fast as MPEG-4, users benefit from faster recording time. As an additional convenience, users can view footage via BlackBerry, iPhone, Android, Windows Mobile, and Symbian. The Sunluxy Four-Channel H.264 Realtime CCTV Video Surveillance DVR System even offers users the convenience of viewing footage through their PC or iPad.
---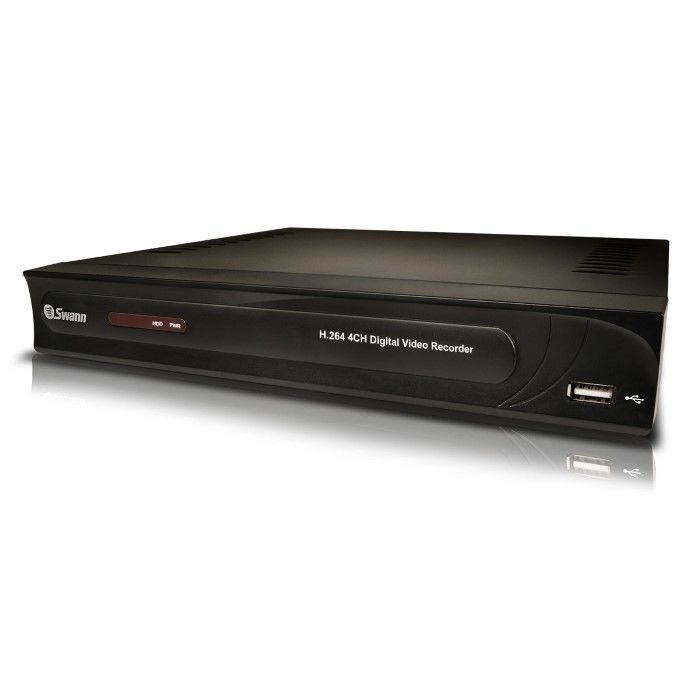 Another good investment is Swann DVR-1200, which allows users up to four-camera monitoring. Swann DVR-1200 packs 500 GB storage capacity, which allows for 120 days of continuous recording. Users have total control of the recording modes, from choosing the preferred resolution to changing the frame rate to adjusting the amount of video compression. The professional-grade PRO-560 cameras offers great picture quality even at night and with up to 20-metre visibility. The device also lets users easily transfer footage in a USB flash drive. And to top it off, users can access the system from anywhere via the Internet or even through a 3G-capable smartphone such as iPhone, BlackBerry, and Android phones.
---
How to Buy Four-Channel Digital Video Recorder
eBay
lists a host of four-channel digital video recorder, enabling buyers to find the top brands on the site. Users can use the filter system to show only the
security systems
with their preference in location and condition. Users should keep an eye out for listings with free postage as well as listings from eBay's top-rated sellers. Visit eBay's Deals page for more discounted items, as well as its Talk page to get insights about a product or topic from other eBay members. For peace of mind, users should buy the best four-channel DVR, and knowing the top brands out there helps buyers make a better purchase decision.