A high-quality surge protector can protect desktop-computer-attached electronic devices, such as
printers
, scanners, and speakers, from losing power during an unexpected power outage. However, desktop computer owners should consider purchasing freestanding desktop uninterruptible supplies to ensure the integrity of their
wireless routers
, answering machine external hard drives, and cable boxes. When shopping for freestanding desktop uninterruptible power supplies, consumers consider the amount of power delivered, runtime, output, and the number of electrical outlets available for securing cables. Before going online to eBay, consumers should review the top five freestanding desktop uninterruptible power supplies and the features offered by each model.
| | |
| --- | --- |
| 1 | Mitsubishi DiamondPlus1100 A |
For years, Mitsubishi has set the gold standard for uninterruptible power supplies (UPS). As the most recent addition to the Mitsubishi UPS family, the DiamondPlus1100 A provides energy-conscious consumers with one of the better green ways to enhance the environment. The veritable on-line, three- phase double conversion UPS system protects power equipment while not sacrificing the energy required to operate desktops. Mitsubishi excels at developing compact and flexible modular designs that allow users to save space and have multiple options for setting up their desktop computer systems. At 20kVA, the DiamondPlus1100 A operates as a capacity system or as an N+1 redundant system. Users can attach cables on the bottom, side, and rear of the DiamondPlus1100 A, which gives them more options for attaching electronic devices to their computer systems.
---
| | |
| --- | --- |
| 2 | Liebert PSA Line-Interactive |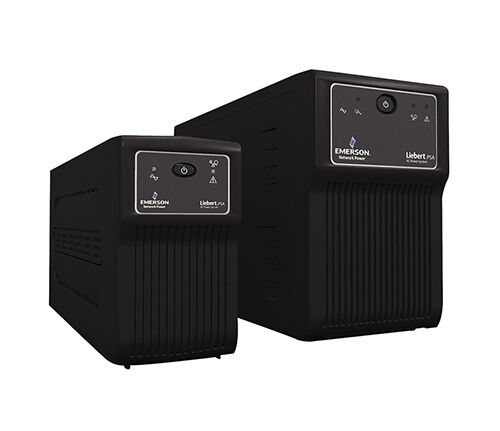 The Liebert PSA line of interactive UPS systems provides multi-feature power protection for small office computers and electronic equipment. Desktop computer owners can expect up to five minutes of full-load power back up time during power outages. The five-minute window provides more than enough time to save work in progress and shut down the desktop computer system. Liebert includes USB shutdown software, as well as a USB cable to connect electronic devices, such as modems and keyboards, to the desktop. Desktop computer owners receive flexibility in choosing the size and the amount of power delivered from the UPS system. Liebert provides consumers with 500, 650, 1000, and 1500VA power options. Liebert provides full-sequenced battery testing to ensure system batteries become immediately available during a power outage.
---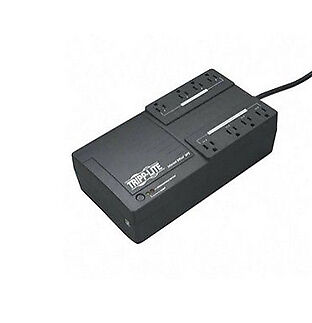 Tripp Lite constructs the AVR55OU freestanding desktop UPS to provide power protection from desktop personal computers, network workstations, and other electronic devices. The company utilises UPS circuits that switch to battery backup mode within milliseconds of a power outage to maintain desktop operation during power outages. Proprietary automatic voltage regulation ensures a seamless and smooth operation transition, as well as protects desktops from the lack of battery support. Tripp Lite's free PowerAlert monitoring software supports the in-built and automatic shutdown features possessed by Windows and Mac operating systems. Desktop computer owners can expect the AVR55OU to correct brownouts and power surges between 83 and 147 volts. The UPS system offered by Tripp Lite includes four battery and four surge-only outlets.
---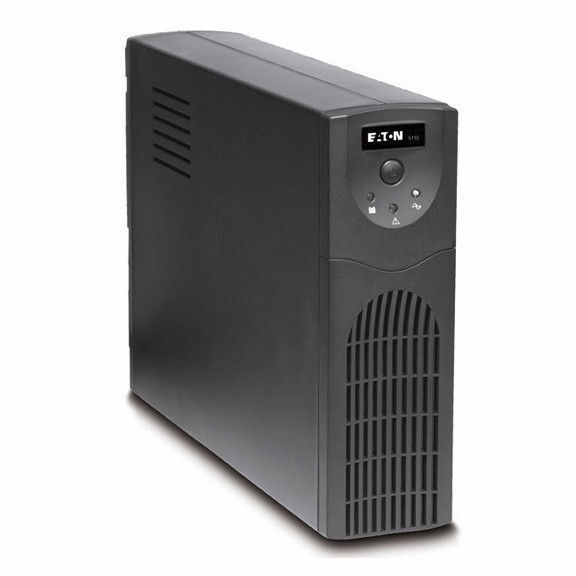 Eaton manufactures the 5110 UPS system for small- and medium-sized desktop computers. By choosing a compact UPS model, desktop owners can either utilise the 5110 as a standalone tower or place it beneath a computer monitor. The Eaton 5110 includes four surge suppression-only and battery backup outlets. Desktop owners maintain essential desktop functions during power outages, which ensures that important business and personal data remains secure. The 5110 delivers consistent and clean output by implementing automatic voltage regulation that does not vastly reduce battery power. Desktops benefit from the Eaton 5110, as the UPS system prevents back door surges that run through local area networks and telephone lines. The Eaton 5110 informs desktop owners or power disruptions and battery conditions by the use of audible alarms and remote alarm notifications.
---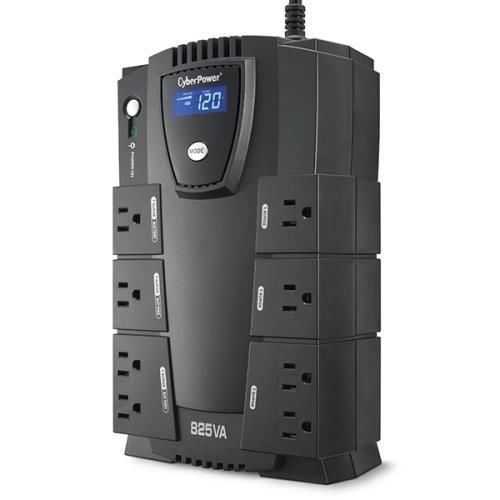 Owners of high-end desktop computer systems benefit from protection provided by the CyberPower CP825LCD. The CP825LCD includes a capacity of 825VA/450 watts, eight NEMA 5-15R receptacles, and an innovative LCD panel that displays real-time UPS statistics. Some of the vital LCD display statistics include input voltage level, automatic voltage regulator, runtime estimate, and output frequency. Not only does the CyberPower UPS protect desktop computers, the UPS system also protects peripherals, such as telephones, speakers, and monitors. One maintenance-free, replaceable battery includes EMI/RFI filters that increase protection against power surges and interruptions. CyberPower provides UPS management software, which automatically shuts down computer files and the entire desktop system during prolonged power outages.
---
How to Buy Freestanding Desktop Uninterruptible Power Supplies on eBay
The search for the right eBay UPS seller begins by typing keywords into the search engine located on every eBay page. You can search for UPS sellers on eBay by brand, such as typing keywords like "Dell" or "HP". Budget-conscious UPS buyers may search for used UPS systems instead of paying more for new
UPS
systems. Your goal is to reduce your candidate list to a manageable number and then vet each seller by examining the enlarged photograph and other information on product pages. Customer feedback provides you with ample evidence as to the reputation of each eBay seller under consideration.