Global Positioning System units use satellites to pinpoint locations, which can help an individual find something or track an object on the move. However, their most popular use is for navigation. A
GPS unit
in a vehicle can help the driver find a destination and show them the best path to get there. Garmin is one of the most recognisable names in GPS technology. Their GPS units provide several different features, such as audio feedback and large screens, which make them easy to use and convenient for anyone. Before purchasing a
Garmin GPS
, buyers should be aware of the differences between models to find the best one for their purposes.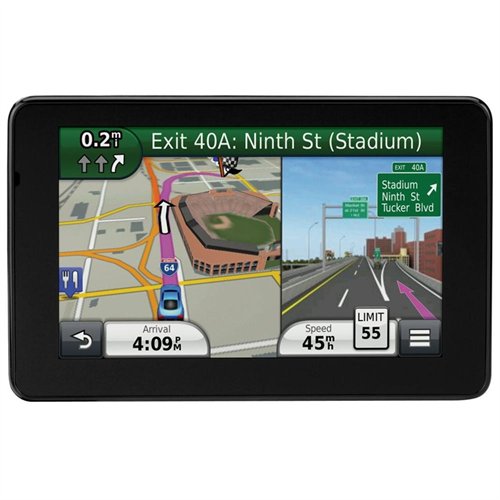 Consumers can control the Garmin <nuvi 3590LMT by touch or by simply using voice commands, which makes it a great device to use while driving. It includes free lifetime updates to the traffic and map databases. This ensures the information is always up-to-date when travelling or driving around town. When providing directions, the Garmin GPS can direct the driver to the specific lane a route requires, avoiding last minute swerves across multiple lanes to get to the appropriate exit. In addition to the navigation abilities, the nuvi 3590LMT can link to certain Android phones, allowing it to share information and access certain applications. Consumers can load custom voices and maps on a microSD card for a personalised experience.
---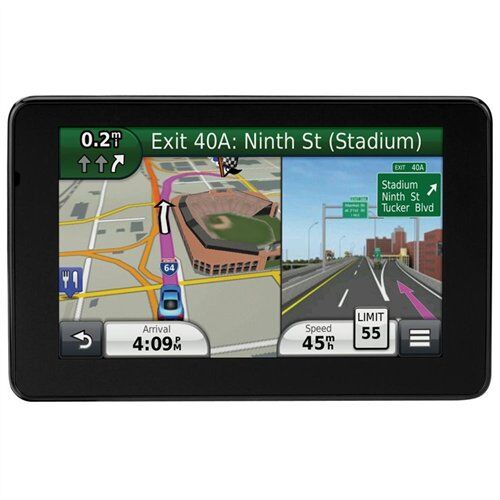 A large colour touchscreen is the star of the Garmin nuvi 3550LM.. It features many of the same specifications as other entries in the nuvi line, such as the superior Garmin Guidance 3.0 system which makes navigation a breeze. It can list what services are available at a motorway exit, indicate the speed limit for major roads, and guess destinations based on previous driving habits. The Garmin Locate service notes the position of a vehicle when the screen is removed. This aides drivers in finding their vehicles again after a shopping trip or other outing. With free map updates for life, drivers always know that the directions from the GPS device are accurate and up-to-date.
---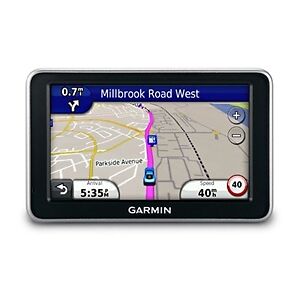 With an intuitive interface and bright touchscreen, the Garmin nuvi 2350LMT is a great choice for navigation device. It has an impressive preloaded database of points of interest and lifetime map and traffic updates at no cost. It also provides a traffic trends feature, which is especially helpful in larger cities. This predicts traffic flow based on previous data at the same time of day. It also has a feature which uses previous driving habits to predict a destination. The device can plan routes based on the shortest distance, the shortest time, or even the way that uses the least fuel.
---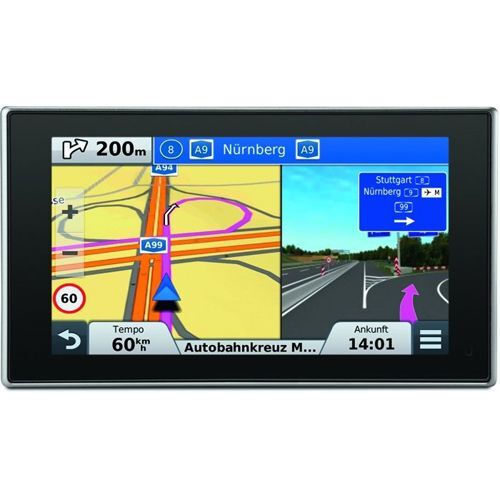 This high-end GPS navigation device with many features is sure to please. The Garmin nuvi 3597LMTHD introduces several new elements over the older product lines. The display is multi-touch screen that allows users to zoom in and out with a pinching motion. A magnetic mount holds the device securely in place in the vehicle, while still making it easy to remove for mobile use. Larger icons for upcoming turns and distances make the display easier to use while driving, and hands-free voice commands make changing destinations a snap.
---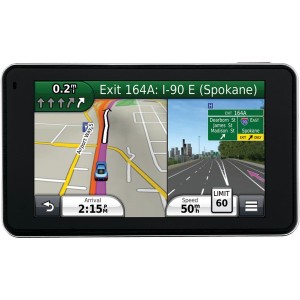 This entry in the popular nuvi line was one of the first to display many of the features that are now standard. The new look features a multi-touch screen and does not have any physical controls aside from a power button. High screen resolution presents clear pictures and more of the map, making it simpler to follow directions. Users can operate the device in a horizontal or vertical position, which comes in handy when using outside a vehicle. Drivers can plan their routes in advance from a computer and then send the route to the device. Additionally, drivers can take advantage of lifetime maps and traffic updates for the Garmin nuvi 3760LMT for no additional charge.
---
How to Buy Garmin GPS Units on eBay
When looking for Garmin GPS units on eBay, the simplest way to begin is with a search. Enter your keywords into the search bar found on any eBay page to get results with your keywords in their title. An advanced search allows you to be more specific, requiring or omitting certain words or restricting your search to certain categories. You can even search within a title and description to locate harder to find items. A device may even be available at an especially low price by browsing the eBay Deals page. No matter which device you choose, you can rest assured that any of the Garmin GPS devices can help you get where you need to go.