HDMI graphics cards
interact with laptop and desktop computer central processing units (CPUs) to deliver visuals that closely mimic computer-generated images. Manufacturers construct HDMI graphics cards with more advanced technology than the technology implemented to manufacturer CPUs. With an average onboard memory of 1 GB, HDMI graphics cards represent the most expensive gaming personal computer component. However, by shopping online at eBay, consumers can find discounts that allow them to stay within their HDMI graphics cards budgets. Before shopping on eBay, consumers should first review the primary HDMI graphics card buying factors, as well as the top HDMI graphics cards available.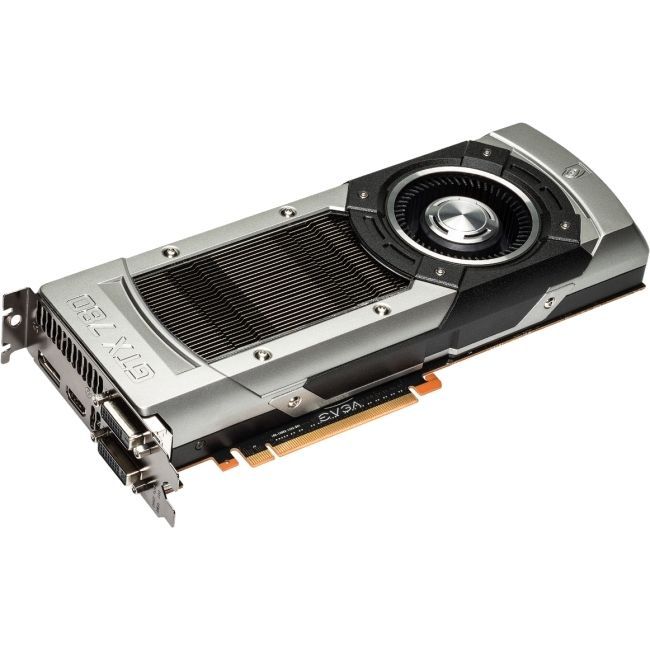 At the upper end of the price range, the EVGA GeForce GTX780 delivers one of the best gaming performances. Super-fast Internet download speeds, combined with pristine graphics, place the GeForce GTX780 at the head of the HDMI graphics card class. Moreover, the GeForce GTX780 graphics card provides users with a quiet gaming experience on consoles that include the Sony PlayStation 3 and Xbox. Video game players benefit from 3 GB of high-speed GDDR5 memory and NVIDIA GPU Boost 2.0 technology. EVGA has created an HDMI graphics card that remains ahead of the technology curve to support the latest gaming technologies.
---
| | |
| --- | --- |
| 2 | Sapphire Radeon HD 6870 |
Sapphire manufactures the Radeon HD 6870 to include a new architecture that runs 1120 stream processors and 56 texture units. The upgraded architecture delivers parallel computing power for advanced HDMI graphics and other applications. With a core clock speed of 900MHz and a dedicated interface of 1 GB of GDDR5 memory, the Radeon HD 6870 provides users with high-end performance. Although the card produces fast download speeds, it consumes less than average power for an HDMI graphics card. The high-resolution card ensures that users enjoy the latest generation of LCD monitors that accurately translate gaming codes. AMD's Eyefinity technology maximises peripheral vision by the addition of three field views.
---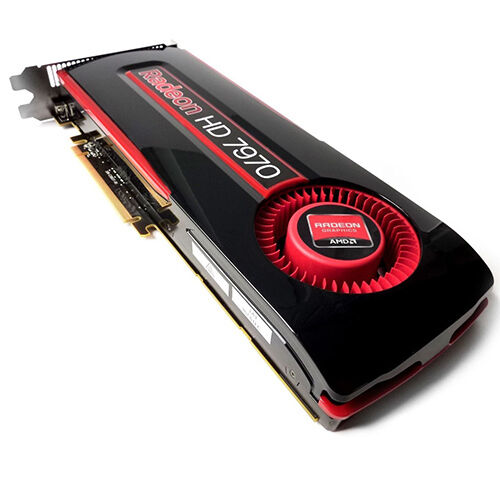 Graphics Core Next (GCN) drives the gaming architecture that provides the HD 7970 with superior speed and performance. The AMD Radeon HD 7970 possesses 2,048 stream processors, 128 texture units, 925 MHz base clock speed, and power that exceeds 1 GHz. AMD developed the PowerTune technology to monitor clock speed and, whenever power becomes available, the proprietary technology automatically overclocks the GPU. This is an especially important feature since video games vary on frame rate and game situations. PowerTune eliminates overclocking, and thus, allows gamers to focus solely on gaming and not on adjusting video game settings. By utilising DirectX 1.1, the AMD Radeon HD 7970 works fast with gamer multi-core processors.
---
Not only does the Nvidia GeForce GTX possess incredibly high memory, the HDMI graphics card also provides for substantial memory speed and bandwidth. The memory bandwidth of an HDMI graphics card determines how fast the GPU reads the data store in physical memory. With 2 GB of physical memory and a memory bandwidth of 192.2 gigabytes per second, the GTX processes more data than virtually any other HDMI graphics card. Nvidia created the anti-aliasing technologies, FXAA and TXAA, to present smoother appearing graphics, especially along the lines and edges of images. FXAA reduces the anti-aliasing bias that plagues many types of GPUs, while the TXAA takes the next step by combining traditional anti-aliasing and temporal filtering that produce some of the best visual quality available in the HDMI graphics card market.
---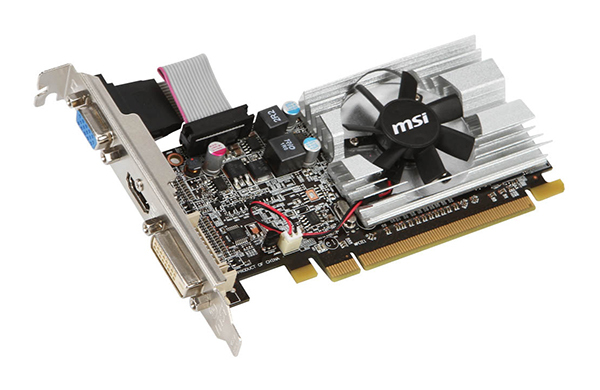 Entry-level gamers should consider purchasing the MSI Radeon HD 6450 HDMI graphics card. The best card for inexperienced gamers combines HDMI and DVI interfaces to provide users with a complete output solution for watching high definition videos on Blu-ray as well as enjoying flawless video game graphics. The integration of DirectX 11 technology produces enhanced video streaming performance in work and leisure video applications. Users enjoy the HD 6450 HDMI graphics card ffor high definition video presentations, photo editing, and Web surfing. The high-quality capacitor feature provides users with strong support during periods of intense tuning. Inexperienced gamers can focus more on gaming and spend less time trying to reconfigure video presentation settings.
---
HDMI Graphics Card Buying Factors
Consumers should only consider HDMI graphics cards that possess at least 1 GB of memory to ensure high resolutions and fast performances. Faster cards can create excessive heat, which requires the cards to include noisy fans that cool overheated components. Gamers should match the calibre of the CPU with the calibre of the HDMI graphics card. Otherwise, they can expect uneven performance. Four-pin and six-pin adapters typically provide enough connection to supply power from the PSU. Finally, gamers should consider brand name HDMI card manufacturers that have established a record of manufacturing high-quality cards.
How to Buy HDMI Graphics Cards on eBay
eBay brings together a wide variety of HDMI graphics card sellers who offer both new and used HDMI graphics cards. The key to finding the right HDMI graphics card seller involves the use of eBay's powerful search engine. You want to type specific keywords into the search engine to reduce the number of potential sellers. For example, you can search for HDMI graphics card sellers by memory size, such as 1 or 1.5 GB. Remember to review the information that eBay presents on each seller's product page. Seller information that concerns accepted payment methods and delivery terms can represent the determining factor in your purchasing decision.