In the digital age, a good quality
printer
is vital. HP produce a huge range of high quality printers suitable for the home or small office. Choosing the right printer is a daunting endeavour for many consumers. However, carefully considering some of the most popular choices from the HP range allows shoppers to narrow their selection, compare the features of the most popular models, and make an informed printer purchase. Consumers must identify the key features they require, such as a high monthly print volume, fast printing, ink quality, ink cartridge capacity, and whether they require photo quality prints.
| | |
| --- | --- |
| 1 | HP Officejet 7110 Wide Format |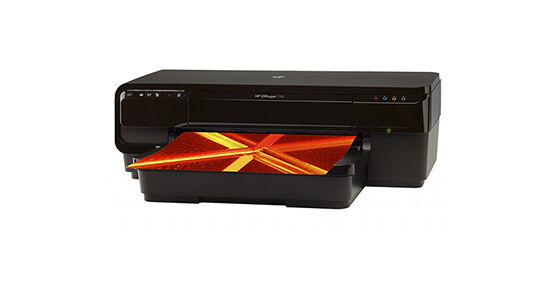 The HP Officejet 7110 Wide Format is an up to A3-size printer aimed primarily at home office and small office consumers as opposed to those with an interest in photography. While it does handle photographic printing, the quality is noticeably inferior to other models. However, it excels in the home or small office. This printer offers-easy-to-setup wireless networking. Suitable for printing postcards to A3, it boasts an impressive 250 sheet paper intake tray and has a compact overall design that is particularly useful where space is at a premium. To save money, the HP Officejet 7110 Wide Format uses individual ink cartridges, allowing consumers to simply replace each colour as it runs out, saving money as consumers do not have to waste ink. The printer also allows consumers to print from smartphones and tablets for superior convenience.
---
| | |
| --- | --- |
| 2 | HP Officejet Pro X551dw |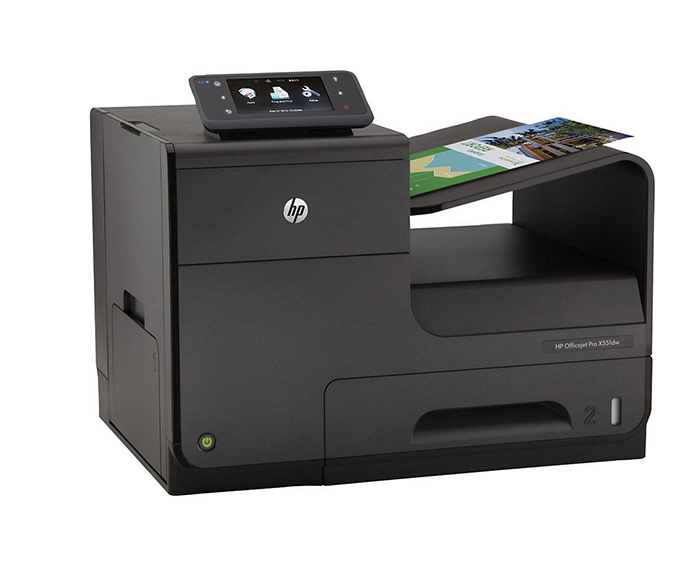 The HP Officejet Pro X551dw, as of October 2013, is the fastest desktop printer, offering impressive of up to 70 pages per minute of general home or office printing and up to 42 pages per minute of professional-quality inking, such as photographic prints. This wireless printer offers mobile connectivity and web-based printer management for increased accessibility. The HP Officejet Pro X551dw prints up to A4-sized paper and offers automatic double-sided printing to save time and paper. Well suited to the home or small office, it easily handles up to 4200 pages per month and prints up to 9200 pages per ink cartridge. This inkjet printer is comparatively large, but does offer high quality prints, including photographic prints.
---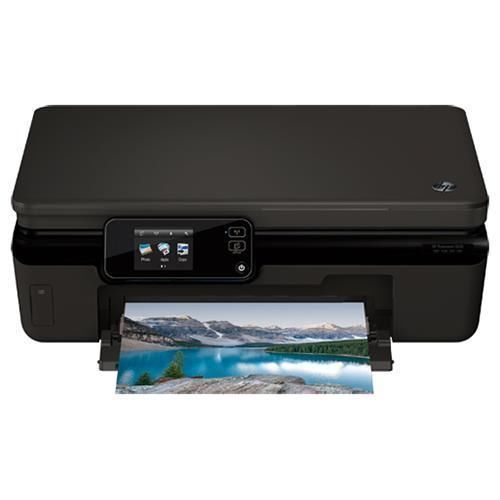 The HP Photosmart 5520 is a popular all-in-one, offering printing, scanning, and photocopying. It also offers wireless connectivity and has a memory card reader for ease of use, as well as providing tablet and smartphone printing. This photo-quality all-in-one has a touch screen display and prints up to 23 pages per minute of general printing, and 11 pages per minute for high quality black and white prints. It prints up to 22 pages per minute of general colour printing and 8 pages per minute of high quality colour printing. The recommended monthly print volume is up to 400 pages, making this printer best suited to the home or a home office. It is compatible with both Mac and Windows systems, making this a versatile home office printer.
---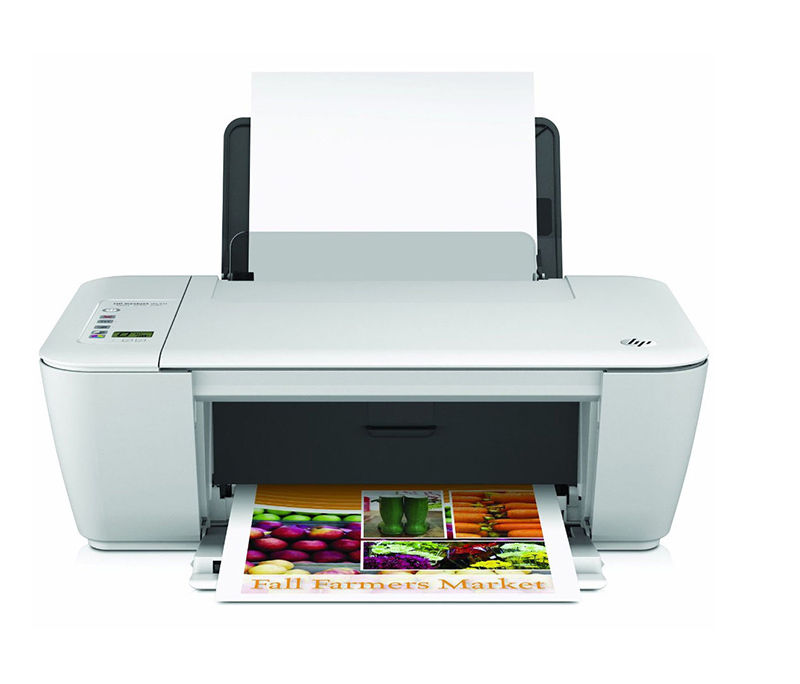 The HP Deskjet 2540 is an impressive all-in-one printer, providing printing, scan, and copying functionality. It is wireless and allows printing from computers, tablets, and smartphones for maximum versatility. This compact all-in-one is quick and easy to set up, even for novices, and is very energy efficient. It offers laser-quality text and high quality, vivid colour printing. With a recommended monthly print volume of up to 400 pages, the HP Deskjet 2540 is well suited to the home or home office. The printer offers print speeds of up to seven pages per minute in black and white and up to four pages per minute in colour prints. It takes high capacity ink cartridges, offering more than double the ink of a standard ink cartridge, saving money and time between cartridge changes.
---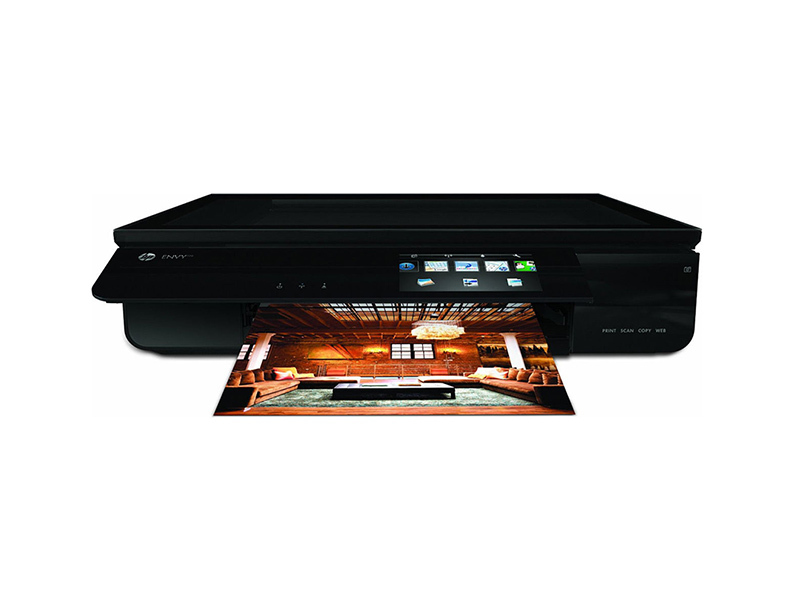 The HP Envy 120 is a sleek, attractive, and impressive all-in-one. This hugely popular printer has an aesthetically pleasing design as well as boasting impressive functionality. This multifunction printer offers printing, scanning, and copying and can also charge iPhones and other mobile devices. It prints in near-silence and delivers professional quality prints, including photographs. It has a USB port that allows direct printing from a flash drive or other USB compatible device. This wireless printer is easy to set up as part of a home or small office network and allows printing from smartphones and tablets as well as standard devices. This cutting-edge printer has automatically extending and retracting input and output trays and offers black and white print speeds of 28 pages per minute for general prints and 7 pages per minute for professional-quality prints. For draft colour printing the HP Envy 120 offers 23 pages per minute of general colour printing and 4 pages per minute for professional-quality colour printing.
---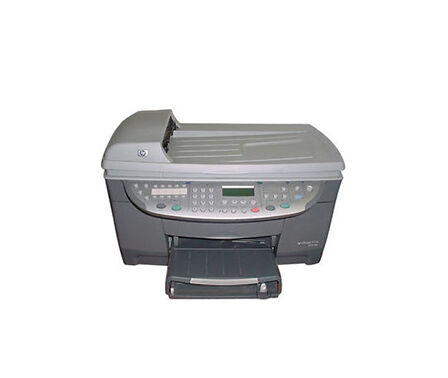 eBay sellers offer a wide selection of HP printers in new and used condition. You can choose to only view new or used models or, to speed up your search further, limit your search by minimum or maximum price. When purchasing a heavy item like a printer, be sure to factor postage costs into your budget, although you may find some reputable eBay sellers offering free delivery. Consider some of the most popular and best quality HP printers and decide whether you want a photo quality model, a fast printer, one that allows mobile device connectivity, or one that has an aesthetically pleasing design to find the right HP printer for your home or small office.
---