Ham radio receivers
have many uses these days. People use them either in a professional capacity or as a hobby. Regardless of what users choose to do with them, ham radios have many possibilities for upgrades. There is a wide selection of accessories that can improve several aspects of communication with these devices. The following five items are top choices when it comes to ham radios. All are of high quality, and some can even expand the use of the ham radio. Users can add one or several of these accessories, depending on whether or not they are compatible with the radio.
| | |
| --- | --- |
| 1 | MFJ 4416B Battery Booster |
Those that wish to have a ham radio that operates with full efficiency should consider buying a MFJ 4416B battery booster. This device eliminates low and marginal voltages in the mobile environment and it makes the transceiver perform better. Most transceivers work in a 12 to 16 volt range and they often reset when the voltage drops below 12. The MFJ 4416 B boosts the low 9-volt input, to a desired 13.8 volt with a peak of 25 amps. There are also selectable limits to the minimum voltages that the booster handles. Users can set the device to 9, 10 or 11 volts depending on what signal they deem usable. This also protects the device from over-discharging and makes it more user-friendly.
---
| | |
| --- | --- |
| 2 | Heil PRO-SET-3 Headphones |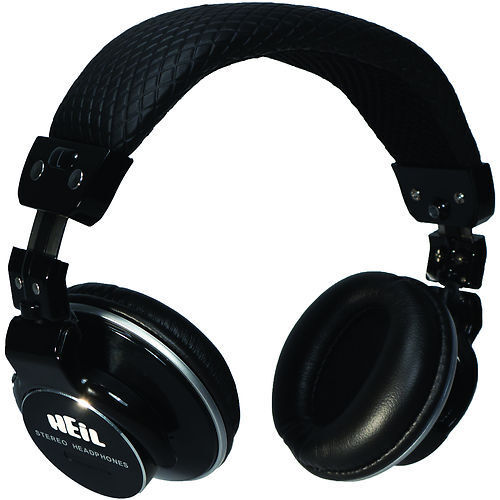 The Heil PRO-SET-3 headphones are quality professional sound products. These closed-back headphones have a 40-millimetre driver radius and Neodymium magnet. They respond to frequencies between 10 and 22,000 hertz and have a maximum input of 1000 mW. The sensitivity of the headphones is 102 dB and they weigh around 200 grams. Those that have a pair of Heil PRO-SET-3 can use them for more than just the ham radio. They have three detachable cables that end with different connectors, which make them vastly compatible. There is a 1.8-metre flexible straight cable, another with the same length, a 3.5-millimetre plug for iDevices, and a 3-metre coil cord.
---
| | |
| --- | --- |
| 3 | Heil PR-40 Studio Microphone |
The Heil PR-40 studio microphone is another handy item ham radio enthusiasts can use. This device represents a completely new dynamic microphone technology. The PR-40 is a high quality microphone, a nice fit for many professional applications like sophisticated recording, live sound and commercial broadcast. It maintains a 25-year Heil Sound tradition of superbly natural voice articulation and it produces a wide frequency range for a dynamic microphone. The microphone comes in a smart carry case with an adjustable stand mount as additional equipment.
---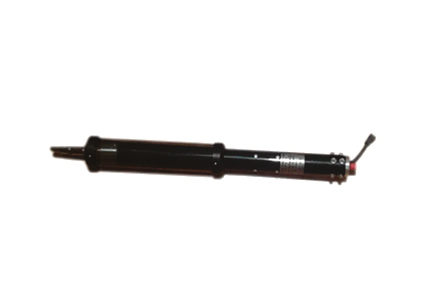 Little Tarheel II is a high quality HF motorised antenna. Tarheel builds equipment that meets high standards and this antenna is no exception. It can provide continuous coverage from 3.5 to 54 MHz and it comes with pre-installed sensors for additional auto controllers such as the SDC-100 Simple Controller, SDC-102 Programmable Controller, Turbo Tuner, Antenna BOSS and BOSS II. The Tarheel II 80 is a compact model and users can even secure it with a hatchback or a triple magnetic mount. This antenna comes with a Lexan Weather Shield that protects against harsh weather conditions and several additional items like a whip, a fair amount of plug and play control cable, a control box and a ferrite decoupling core.
---
| | |
| --- | --- |
| 5 | Icom SP 23 Base Internal Extension Speaker |
The Icom SP 23 Base Internal Extension Speaker is compatible with many Icom transceivers and receivers. This speaker falls in the category of communication equipment and it has filters that allow it to obtain maximum audio characteristics of the received signal. The SP 23 is a perfect fit with the IC-7400 and the IC-756 PRO II/III. The device has two audio jacks that allow users to connect two transceivers or receivers.
---
How to Buy Ham Radio Accessories
eBay
is a great place to look for
ham radio accessories
. The selection is vast, and there are many vendors that ensure competitive pricing. If you are looking for a specific item, enter its name in the search bar as a query. This approach always renders fast results, highly relevant to the item you desire. Buyers that wish to browse through a larger set of offers should use a more general query. Regardless of how big the list of results is, filters and subcategories are always helpful tools that allow users to comb through offers. If there is no detailed information and you doubt that an item is compatible with your system, always ask the vendor. Pose as many questions as you need to make sure you are buying the right item.