Ham radio operators are only as good as their
transceiver base stations
.
Ham radio transceivers
cost anywhere from a few hundred pounds to more than a thousand pounds. This means choosing a transceiver for a base station is a serious decision for most buyers. Options range from small mobile units that fit nicely in a car to large base station units. Base station units have the most features but mobile units are more versatile. Before buying a ham radio transceiver, operators should become familiar with the features of five of the best transceivers on the market. Learning about buying ham radio transceivers on eBay allows buyers to get a great deal on the base station of their choice.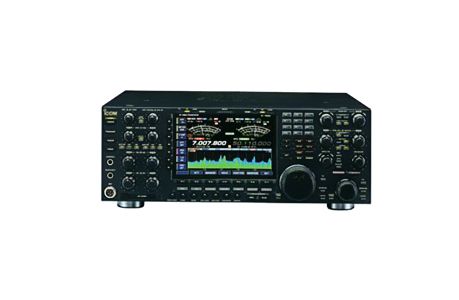 The ICOM IC-7800 is a high-end amateur radio transceiver with plenty of advanced features. It hits or exceeds the industry standard in many aspects, like the high intercept point and the four 32-bit floating point Digital Signal Processing (DSP) chips. The seven-inch-wide TFT LCD colour display and the RTTY/PSK31 operation make it easy to use this transceiver without a PC. The radio has reception from 30 kHz to 60 MHz. It is no surprise that the IC-7800 is ICOM's flagship model. It is an expert ham's dream come true.
---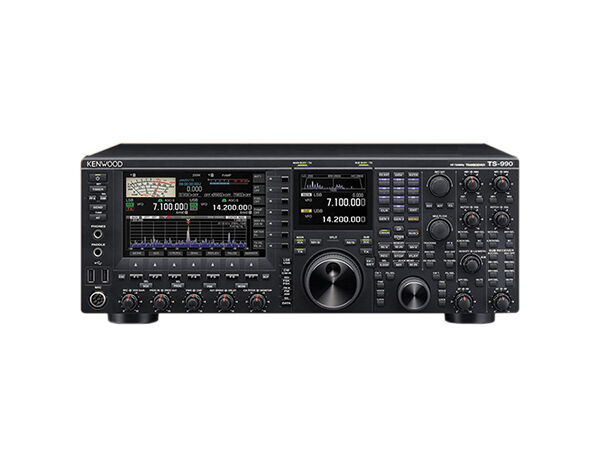 If any transceiver could catch up to the ICOM 7800, it would be the Kenwood TS-990S.. Kenwood has its own loyal fan base that prefers this transceiver to the ICOM model. One difference is the Kenwood's unique dual display. The Kenwood also has dual receivers that cover the same range as the ICOM, as well as the same intercept point. However, unlike the IC-7800, the TS-990S has just three DSP chips. Narrow-band High-IP roofing filters set this transceiver apart from others. The TS-990S also smoothly mixes analogue and digital signals with advanced AGC control.
---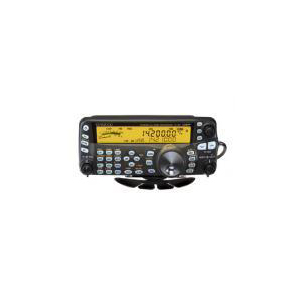 The TS-480HX is a portable unit with a detachable control panel that works up to 4.8 metres away from the base unit. This set is perfect for distance communications as it delivers a surprising 200 watts of output, which is unusual for a set this size. It also offers 16-bit AF digital signal processing for both receiving and transmitting and has coverage of 160 metres. Backlighting on the display and the controls is a nice addition. The set also boasts a quad-mixer of the TS-950 class, PSK31 compatibility, PC-based control, and up to two optional IF filters. Outfitted with a standard hand mike, this rig is ideal for the car but works just as well at a base station.. The price point and features make it suitable for both newbies and experienced hams.
---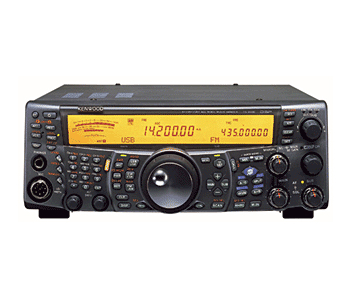 This versatile device transmits on almost all bands from 160 m to 70 cm with a maximum power output of 100 watts on the HF bands, and 50 watts on the 70 cm band. A backlit panel, built-in TNC, and the high-stability TCXO set the radio apart from others in its class. The radio's main receiver uses DSP at the intermediate frequency level, doing away with the need for mechanical or crystal filters. Simultaneous reception on two bands is also possible: HF by V/U, V by V, U by U, and V by U. The Kenwood TS-2000 is one of the most popular transceivers in its price range.
---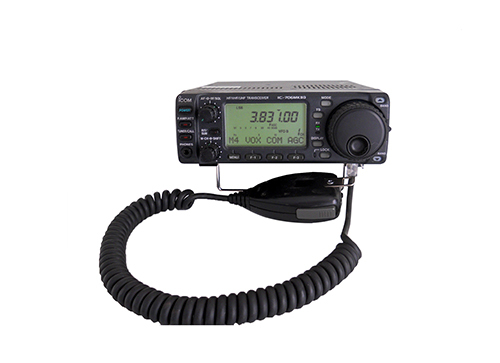 While the manufacturer discontinued the ICOM 706 Mark II G, operators consider it a classic transceiver well worth using. This mobile unit is a workhorse with coverage from 160 m to 70 cm. The power output is 100 watts for HF at 6 m operation, 50 watts at 2 m, and 20 watts at 70 cm. Advanced features like tone squelching, a speech compressor, and IF shift, along with the ultra-compact size and detachable front panel make this transceiver a valuable addition to any ham's equipment. Illuminated switches with adjustable intensity, DSP capabilities, and 107 memory channels make the radio easier to use. The 706 Mark II G is the mobile transceiver of choice for anyone lucky enough to have one.
---
How to Buy a Ham Radio Transceiver Base Station on eBay
By taking advantage of the latest digital technology, companies have made professional-quality features accessible to amateurs. You can find great deals on transceivers on
eBay
. To find a transceiver on eBay, simply enter the term 'Ham Radio transceiver' in the search box on any eBay page. Then refine the search with the parameters eBay provides, including price and type. eBay's Top-rated sellers have an award icon on their listings and offer professional service as well as knowledgeable advice for first-time buyers. Buying a transceiver on eBay is a great way to get broadcasting without breaking the bank.