The Global Positioning System ( GPS)
is a network of satellites that orbits the Earth, and in combination with a GPS device, it gives people access to a map of any area, at any given time. This makes GPS units particularly useful for many different situations. Whether it comes to driving to a new place or hiking in the wilderness, a handheld GPS is a great device to help people get to where they are going, or to keep them from getting lost. Of course, many modern smartphones offer free GPS apps, but a dedicated GPS unit may offer better accuracy and more detailed maps.
| | |
| --- | --- |
| 1 | DeLorme Earthmate PN-40 |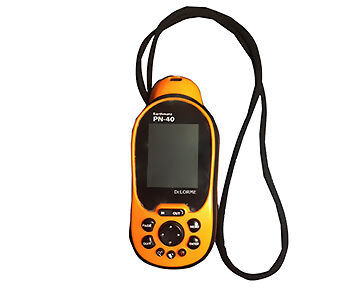 The Earthmate PN-40 from DeLorme is not the average GPS. In fact, it is a highly sensitive, waterproof, colour-screen handheld GPS with a wide array of features and options. It features a dual-core processor for quick image processing and an SD card slot compatible with up to a 32 GB SD card. Additionally, with its extremely durable design, it has the ability to function properly in temperatures ranging from -20 degrees Celsius to 75 degrees Celsius, in rapidly changing environments, and in humidity levels of over 90 per cent.
---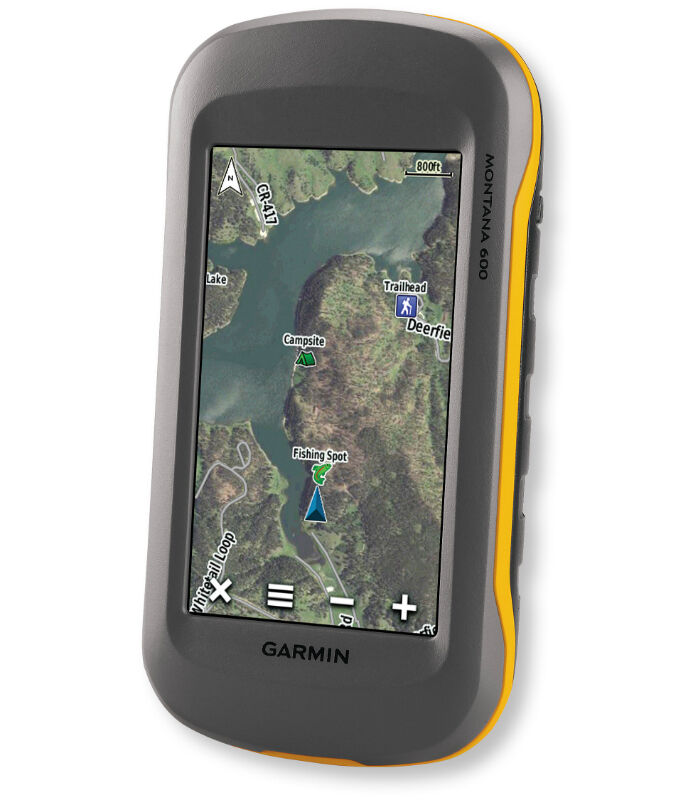 Sporting a beautiful 4-inch colour touchscreen display, the Garmin Montana 600 is a highly versatile handheld GPS. It offers multiple mapping options and is compatible with many different mounts for use on a boat, ATV, or car. In addition, it features a microSD slot for expandable memory and the ability to load different maps to the device. The device also allows the user to share tracks, routes, and more wirelessly to other Garmin GPS users. It also features a unique dual-battery system, giving the user the option between using the rechargeable Li-ion battery pack or alkaline AA batteries.
---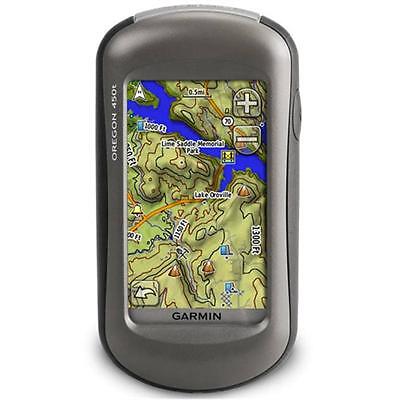 Another gem from Garmin, the Oregon 450t features a durable 3-inch touchscreen, capable of displaying high-resolution coloured maps. It also offers a microSD card slot for the ability to use more than just the preloaded maps on the device, and it is waterproof and weatherproof to withstand the elements. The Oregon 450t also features wireless transfer capabilities with other Garmin GPS users, through which users can exchange routes, tracks, geocaches, and waypoints to one another. A particularly handy feature for those who enjoy outdoor activities, such as hiking and mountain climbing, is the preloaded 3D maps. This is extremely useful for mapping out areas and visualising the terrain ahead of time.
---
| | |
| --- | --- |
| 4 | Lowrance Endura Out&Back |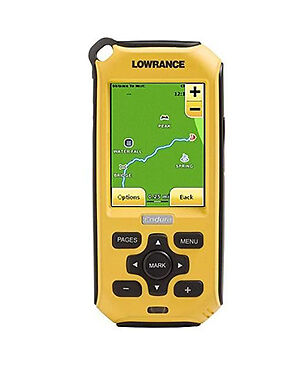 The Lowrance Endura Out&Back is another durable, waterproof handheld GPS unit. It features a 2.7-inch LCD touchscreen display, a microSD card slot for the ability to load maps, and an easily understandable basemap. These features make it a great tool for anyone who enjoys hiking or other outdoor activities. The Endura Out&Back is also capable of route recording in order to share with friends and others online at a later point, and it features a picture viewer to view photos loaded from a computer or the Internet. Finally, the device runs on two AA batteries and offers an average battery life of about 15 hours.
---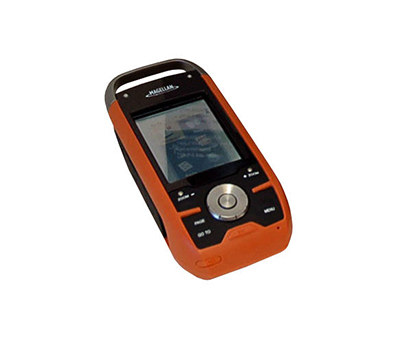 One of the most feature-rich GPS receivers available, the Magellan Triton 2000 is more than just a GPS. It features a 2.7-inch colour touchscreen display, a built-in 2 MP camera and photo viewer, and a headphone jack for the ability to listen to MP3 and audiobook files. It also offers both a microphone and speaker, as well as an SD card slot so users can load maps from an SD card. The device is also waterproof and features an embedded barometer capable of making accurate weather predictions by gauging pressure and altitude changes, making it a great tool for those who enjoy outdoor activities, such as hiking.
---
How to Buy Handheld GPS Units on eBay
For those who are looking to purchase a handheld GPS receiver, eBay is a great place to shop. Simply enter the keywords "
handheld GPS unit
" into the search bar for a list of available items. You can also further refine your search results by entering more specific keywords. When it comes to driving to a strange place, hiking out in the woods, or other related outdoor activities, a GPS receiver is a handy tool to ensure people get where they need to without becoming lost. While all GPS units perform the same basic functions, the best ones are also feature-rich and durable, making them great tools for those who find themselves frequently in need of a GPS.