Ham radio transceivers
offer the opportunity to communicate with others and receive radio signals from a variety of sources. Several types of handheld units are available, and units vary considerably from one to the next. Key factors to consider include the power rating of a unit, number of channels, and overall durability. A handful of portable ham radio transceivers stand out from the pack for their excellent design and performance. Buyers should consider some of the key differences between these products in order to choose the best one for their needs.
Kenwood's compact TH-F7E operates in the 144 and 430 MHz bands with 5 watts of output. The unit runs on a 7.4-volt 1550 mAh Li-ion battery and has dual RX capability with over 400 channels. The unit's built-in Ferrite bar antenna enables reception of AM broadcasts, and Kenwood also includes a 10-channel weather station mode. The TH-F6A is easy to operate and the LCD screen offers detailed information about the status of the transceiver. The unit also has a dual receive feature that works on the same band for VHF/VHF and UHF/UHF reception. The small size of the unit makes it highly portable, and its rugged materials protect it from damage.
---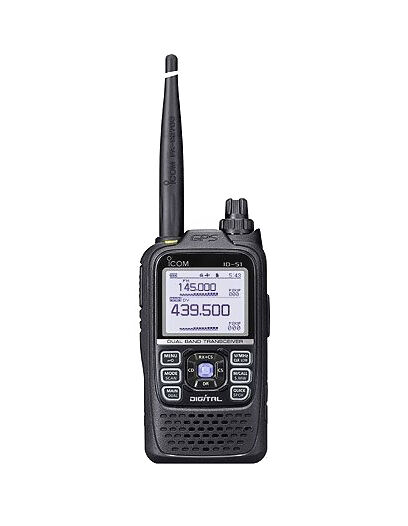 The ICOM ID-51E is a dual-band transceiver capable of monitoring FM and AM broadcasts. For convenience, the unit silences AM/FM broadcasts when it receives a ham signal. The unit has an IPX7 submersion rating, which means it can withstand 1 m of water depth for 30 minutes before losing its signal. An automatic position reply function coordinates with an integrated GPS signal to send out a user's current position. Memory banks can store FM and AM frequencies from multiple locations, and D-Star repeater is downloadable from several sources. The included software is intuitive and allows easy programming of frequencies in a new area.
---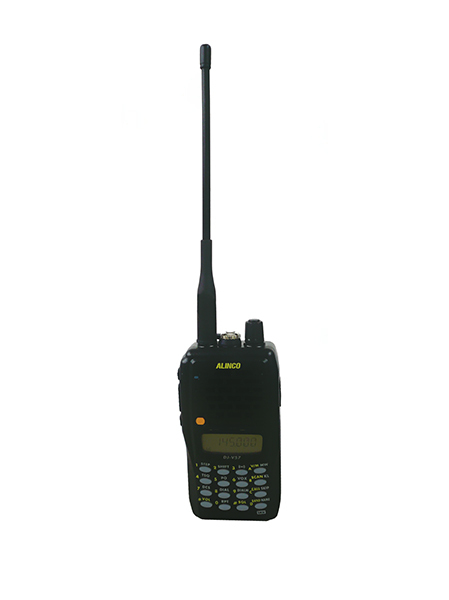 The DJ-V57E from Alinco is highly durable for outdoor use. Its tough polycarbonate shell is resistant to damage from drops or scratches, and the unit is water resistant with an IPX7 rating. It offers 200 alphanumeric memory channels along with a call channel for each band. A single-key quick-write memory channel function and two-touch repeater access function save users time and trouble during operation. The unit contains a 40-mm internal speaker for clear audio, and a backlit alphanumeric display makes the unit easy to read, even in well-lit environments. Three power output levels allow users to select up to 5 watts VHF and 4.5 watts UHF with the built-in battery, and a maximum of 5 watts for both bands is possible on the external 13.8 VDC.
---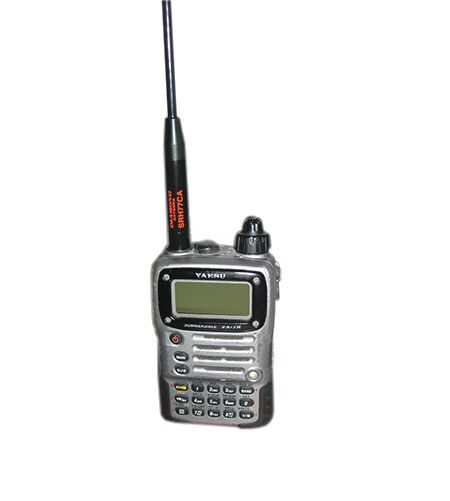 Yaesu's VX-7R uses a magnesium body with rubber bumpers for solid protection against damage, and it carries a JIS-7 waterproofing rating, allowing users to submerge it in 91 cm of water for 30 minutes. The dual-receive unit operates at 50, 144, and 430 MHz bands with 5 watts of output power. Users can choose between four dual-receive modes, including two VHF frequencies, two UHF frequencies, one VHF and one UHF, or one broadcast frequency and one ham frequency. The unit has over 900 memory channels, including 450 regular channels along with shortwave, weather band, home, marine, and one-touch channels.
---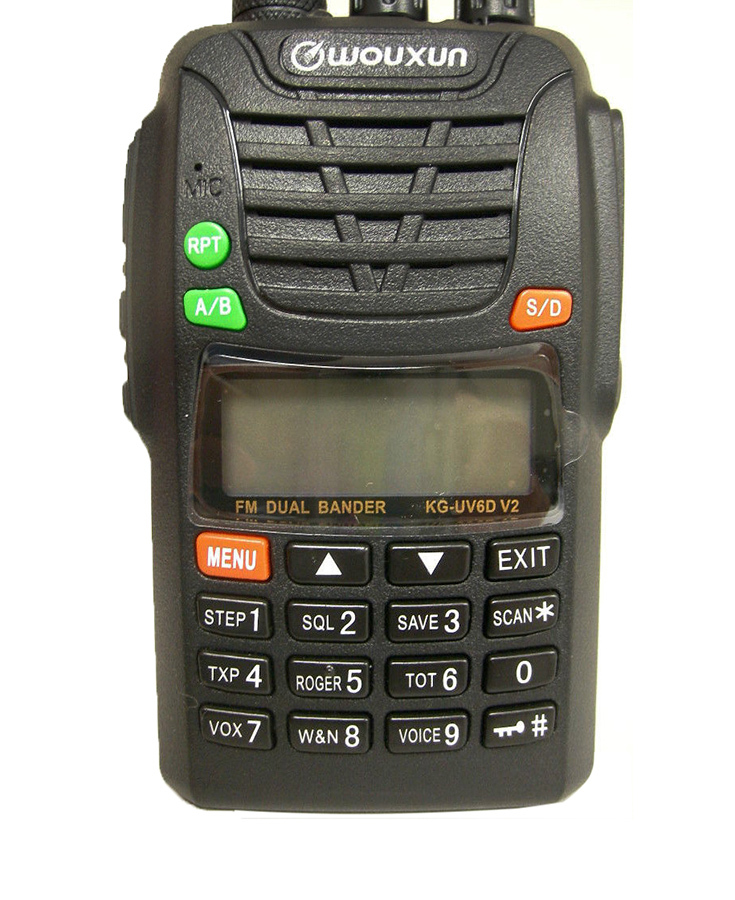 The KG-UV6D from Wouxun features three dual-receive modes, including simultaneous VHF/UHF, UHF/UHF, or VHF/VHF channels. Users can also choose between high and low power levels. It has a waterproof rating of IP55 for protection against spraying water. Wouxun manufactures the KG-UV6D in two versions. The v2 includes a few features not found on the Pro model, including a keypad, the ability to programme channels, and the option to change frequency range.
---
Comparing the Top 5 Handheld Ham Radio Transceivers
Users who plan to use their transceiver outdoors should consider the durability and IPX7 waterproofing of the ICOM ID-51E and Alinco DJ-V57E. The ICOM ID-51E even has a built-in GPS. For flexibility, the Yaesu VX-7R is an excellent choice. It offers a dual-receive mode for ham and broadcast radio signals, as well as the highest number of memory channels of any transceiver on the list.
How to Buy Handheld Ham Radio Transceivers on eBay
You can shop from a broad selection of handheld ham radio transceivers on
eBay
. To get started, enter the name of a product or other keywords into the search field on any eBay page. You can also browse and refine listings with relevant category links. Review details about the item and seller before committing to a purchase to ensure a positive transaction. Modern handheld ham radio transceivers allow users to receive both ham and broadcast signals. Compare top products and determine which factors are important to you to find the best handheld transceiver for your needs.