When it comes to
computers
, there is much consumers can do with the right hardware. If a person wants to transfer or store computer files, for example, they need a
hard disk drive
. Not every hard disk drive is compatible with the computer on hand. Of course, this problem is easily remedied with the right hardware. The right hardware, in this case, is a hard disk driver adapter that makes certain hard disk drives physically compatible with certain computers. Compatibility is no longer be an issue as long as the correct adapter is available. Below are the five hard disk driver adapters most widely used today.
| | |
| --- | --- |
| 1 | Nippon Labs eSATA Bracket |
One issue many consumers run into is not having enough storage space on the internal hard disk drive of their computer. The right hardware for this person would be a Nippon Labs eSATA Bracket. This handy device acts as an extension of an internal SATA port, allowing the consumer to have this port available externally. With this type of setup, any SATA hard disk drive can be plugged straight into the back of the computer. The Nippon Labs eSATA Bracket features two ports and a speedy three gigabyte transfer rate for maximum transfer efficiency. The bracket itself only requires a device space below the I/O port on the computer's rear panel. After an easy one-time installation, accessing these new eSATA ports is as simple as plugging in a mouse or keyboard.
---
| | |
| --- | --- |
| 2 | Vantec eSATA to USB Adapter |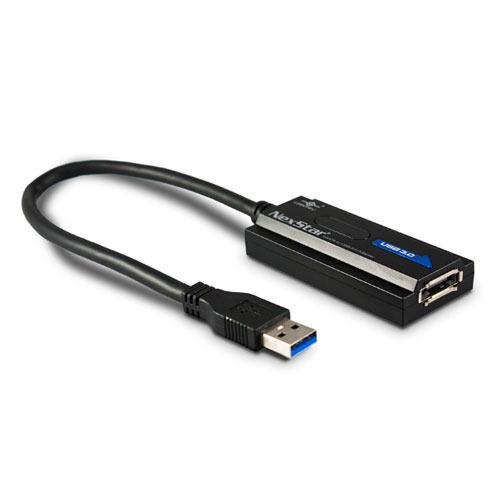 Another easy way to plug an external SATA hard disk drive into a computer is with a Vantec eSATA to USB Adapter, which has a male USB connector on one end and a female eSATA connector on the opposite end. Instead of opening the computer to install a SATA cable and bracket, one can simply plug this adapter into any available USB port. The transfer capabilities depend on the type of USB port available. A USB 3.0 port, for example, can handle up to five gigabytes per second. The Vantec eSATA to USB Adapter is ideal for anyone who is uncomfortable with the idea of opening up their computer, or anyone that simply prefers to do things as quickly and easily as possible.
---
| | |
| --- | --- |
| 3 | SYBA IDE to SATA Bi-Directional Adapter |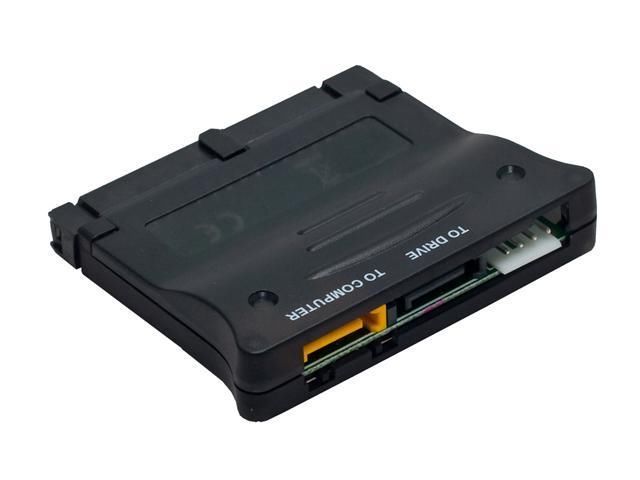 Unfortunately, not all hard disk drives use the SATA style port. Older model hard disk drives, and even a small number of those still in production, use an IDE port. Since most of today's computers use SATA, if a consumer wished to access the files on an older hard disk drive, they would need a SYBA IDE to SATA Bi-Directional Adapter. This handy adapter allows instant file transfer to and from an IDE hard disk drive using a modern SATA computer. The adapter itself plugs directly into the back of the hard disk drive. A SATA cable is then used to connect the adapter to any eSATA or SATA port on the computer.
---
| | |
| --- | --- |
| 4 | StarTech LP4 to SATA Power Adapter |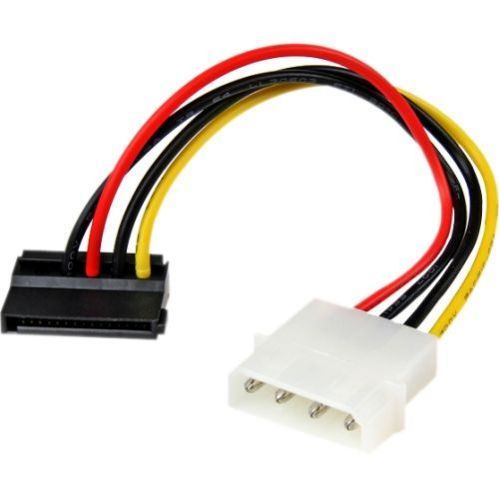 One issue that is often overlooked when it comes to hard disk drive compatibility is that power connectors do not always match up. IDE hard disk drives use a LP4 type power connector, while SATA hard disk drives use a unique SATA type connector. The trouble could even be with the computer's power supply unit. If the unit only has LP4 connections, it cannot power a SATA hard disk drive, or vice versa, without the proper adapter. In either situation, a good choice would be a StarTech LP4 to SATA Power Adapter.
---
| | |
| --- | --- |
| 5 | Apricorn SATA III PCIe Adapter |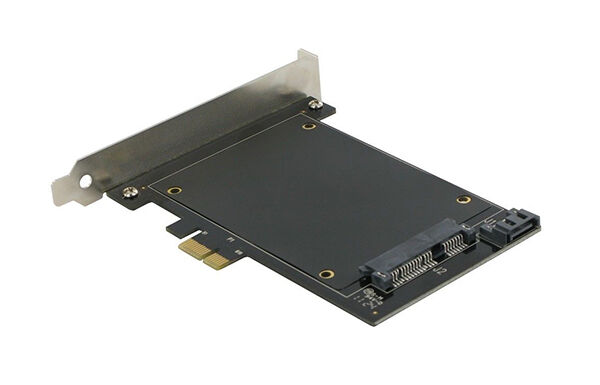 For the tech savvy consumers who want to get the best performance available, the Apricorn SATA III PCIe Adapter is an optimal choice. This adapter allows the user to take full advantage of their solid state drive. A solid state drive has a much faster rate than a basic hard disk drive and is typically held back by basic SATA speeds, which top out at transfers of three gigabytes per second. Solid state drives were made for maximum speed, so the Apricorn SATA III PCIe Adapter plugs directly into the motherboard to provide transfer rates of up to six gigabytes per second. These speeds are extremely useful to hardcore gamers or compute professionals, but even a consumer who simply wishes to get the most out of their computer would notice a major performance increase after installing an adapter such as this.
---
How to Buy Hard Disk Driver Adapters
Finding hard disk drive adapters locally typically requires finding a brick and mortar store that specialises in computer products. Even then, most consumers would have better luck by shopping online. Websites like
eBay
provide a much larger selection than can be found locally and use clever search tools to help consumers find the exact product they need as quickly and easily as possible. Consumers can do anything with the right hardware. When files are stuck, connectors do not match up, or performance is unsatisfactory, any one of the five hard disk driver adapters listed above should do the trick. Check online for these or other types of adapters.