Hard drive cages, also called
hard drive enclosure
, allow consumers to directly connect external hard drives to their computers. The hard drive fits into the cage and plugs into the computer for added storage, easy data transfer between devices, and backing up sensitive documents and files. A
hard drive cage
typically connects through a USB port, and is versatile enough to work with desktop computers as well as laptop models. Buyers purchasing hard drive cages should consider a couple of factors. The most important factor is if the cages are compatible with the drives. There are a few different types of drives, including IDE drives and SATA drives. Before purchasing hard drive cages, consumers compare the top five models to see which one offers the best benefits for their money.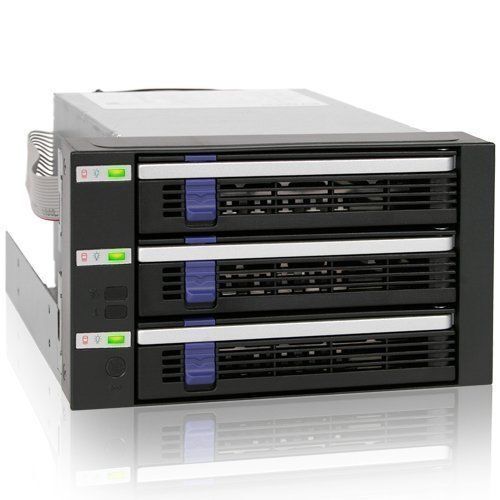 Created for SATA drives, the Icy Box MB153SP-B hard drive cage is lightweight yet sturdy, offering consumers accessibility and maximum airflow to keep the hard drive from overheating. This Icy Box hard drive cage is compact enough to fit in small spaces, and includes a RAID (redundant array of independent disks) backplane module. The Icy Box holds up to three external drives and is hot-swap compatible (replacement of components without shutdown), and contains 15 power ports to connect with all types of power adapters. Buyers keep data secure with the EZ-tray cage, which allows consumers to easily remove and install hard drives and expand storage capabilities. The fan is replaceable too, so the cage continues to work with maintenance when necessary. This model, also called the Fat Cage, offers reliability, affordability, and an easy-to-read LED light notification on the front of the cage.
---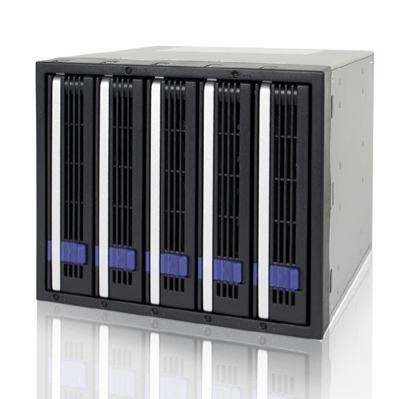 A premium hard drive cage with enclosures for five drives, the Icy Dock MB455SPF-B aluminium hard drive works well for buyers who need a large amount of storage. The hot-swap-enabled enclosure includes an easy-to-use removable fan, and the design of the cage saves space. The sturdy Icy Dock hard drive cage is a SATA drive enclosure and includes removable drive trays. The enclosure is a good option for mass storage, and consumers do not need tools for installation, so the drive is easy to use even for beginners who have never used hard drive enclosures. This hard drive cage offers light-up LED activity status lights and an alarm which sounds when the drive overheats, needing a replacement fan. However, the Icy Dock is usable without a fan.
---
| | |
| --- | --- |
| 3 | Novatech SATA Enclosure |
Made of lightweight aluminium, the Novatech SATA enclosure offers a user-friendly, plug-and-play design, and it is USB 2.0 compatible. The cage holds one external drive for easy transfer of data between devices, and it is small and perfect for travel and on-the-go use. The drive works with 3.5-inch SATA and hard disk drives (HDD), and it is affordable and versatile. The Novatech is fast, with up to 5 Gbps transfer speed and easy to mount. Users do not need any additional equipment to use the Novatech SATA enclosure, and for the price, it is a functional option for data storage and transfer. It is compatible with Mac and PC systems as well as Linux.
---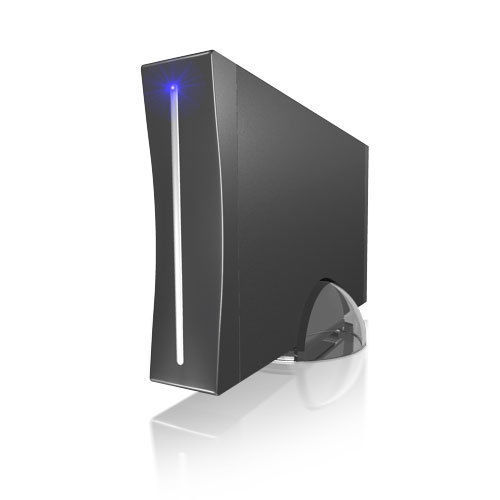 An external hard drive enclosure made from high-quality aluminium, the Icy Box IB-319StUS2-B offers consumers unlimited HDD capability as well as PC and Mac compatibility. It is a versatile enclosure which stands either horizontally or vertically to save space. This cage does not have a fan, unlike other drives, which means it is quiet. This Icy Box hard drive cage offers additional features such as hot-swap ability and easy plug and play, and it also supports SATA drives. The enclosure provides reliable data transfer at high speeds and connects with either USB or power adapters. Consumers save energy when this Icy Box hard drive cage is not in use by simply powering it down.
---
| | |
| --- | --- |
| 5 | Orico 2588US3 Hard Drive Enclosure |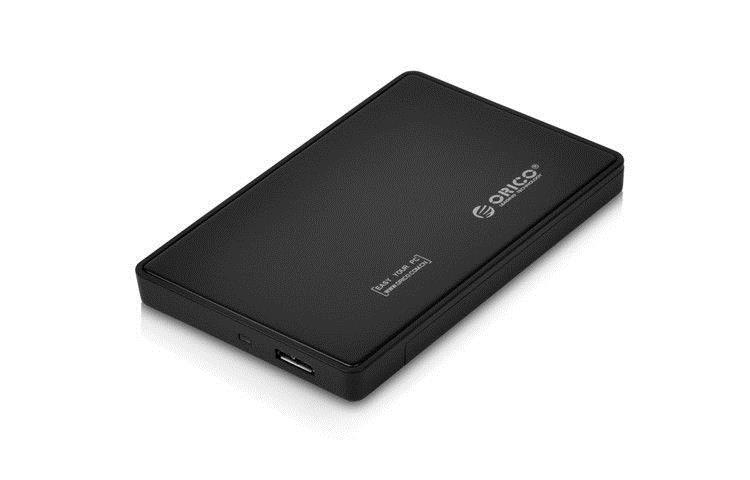 Made of durable steel construction, the Orico 2588US3 hard drive enclosure offers supreme protection for a low price. This Orico hard drive enclosure works with all systems, including Mac and Windows, and is backward compatible with USB 2.0 and USB 1.1. The versatile cage offers hot-swap as well as plug and play, and consumers need no extra equipment to use this Orico successfully. Users enjoy the option to insert SATA, HDD, or solid-state drives (SSD) into the cage, and the compact design makes the enclosure portable and convenient to use. Unlike other hard drive cages, this Orico model offers additional inner padding to protect the drive inside, and quick data transfer makes this a popular option for users needing extra storage.
---
Hard Drive Cage Differences
Some of the main differences between hard drive cages include the number of drive slots, the speed of data transfer, and the compatibility such as
SATA
and
SSD
. Not all drives offer hot-swap enabling, so consumers who need that option should ensure the cage includes it. Another difference is that some drives need fans to stay cool and others operate with fans due to the materials used in the cage construction.
How to Buy Hard Drive Cages on eBay
Purchase storage for your hard drive when you shop for hard drive cages and enclosures on eBay. Weigh the options and decide which cage is right for you, and perform a keyword search to bring up results, such as "Novatech SATA enclosure". Filter the results by price range if you are on a budget, and contact the seller to ask questions about the cage by clicking "Ask a Question" on the seller's page. Protect your external hard drive or add additional drives to your computer with the right hard drive cage. There are many brands available offering a variety of features and prices, so whether you need a cage for traveling or an industrial sized cage to hold many drives, there is a wide array of options available to suit your needs.