The utility of a hard enclosure case, also called a
hard drive caddy
, for a hard disc or solid-state drive is hard to deny. Allowing users the flexibility of turning powerful internal hard drives into transportable external hard drives, hard drive enclosures are the perfect option for on-the-go students and professionals who need access to their hard drives on multiple machines. However, when designing such a tool, deciding which hard enclosure case to use is tough. Users obviously need to match the size of the internal hard drive, 2.5 inches or 3.5 inches, to the enclosure case; however there are other factors to consider as well. The top five hard enclosure cases for hard drives presents users with a variety of benefits and are all worth considering.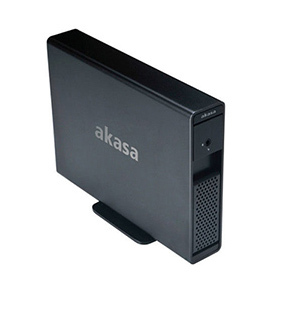 Akasa is a company dedicated to the design and manufacture of thermal solution technology products such as fans, coolers, and heat sinks. The Lokstor X31 is an aluminium enclosure designed for 3.5-inch SATA hard drives. Using a USB 3.0 connection, this is among the fastest hook-ups on the market with a data transfer rate of 5 GBps. Users also enjoy the Lockstor X31 because of its easy, tool-free installation which reviewers call one of the most convenient on the market. For those who need it, the Lokstor X31 also comes with an eSATA hook-up option.
---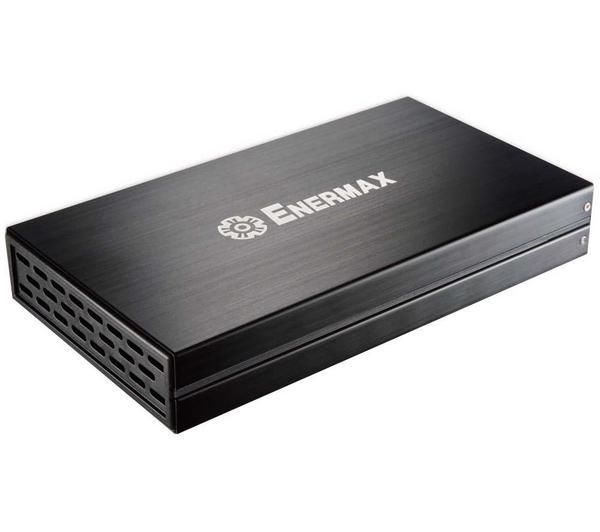 The Enermax Brick stands out on the list of top hard drive enclosures for its versatility. This enclosure offers buyers a range of size and hook-up options which include 2.5-inch and 3.5-inch models sporting SATA to USB 2.0 or SATA to USB 3.0 connections. The case itself is made of aluminium which is finished in either black or silver. Because of the different hook-up options, the data transfer rate on the Enermax Brick ranges from 480 MBps for USB 2.0 to 5 GBps for USB 3.0. Reviews of the unit note its simple design and many users are especially fond of the stand included with the 3.5-inch model, which helps for storage by keeping the unit upright.
---
| | |
| --- | --- |
| 3 | ICY DOCK Ultra Slim MB559U3S |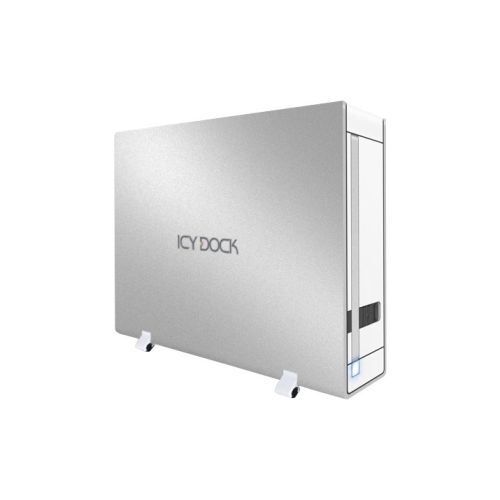 The Ultra Slim line of ICY DOCK enclosures, particularly the MB559U3S model, offers users a sleek and highly functional option. The ICY DOCK MB559U3S is of particular note for its removable drive tray which allows users to quickly and efficiently switch out hard drives, of either size, 2.5 inches or 3.5 inches, from the enclosure. Another combination comes in the included USB 3.0 plus eSATA interface of the MB559U3S, which offers data transfer speeds of 5 MBps for USB 3.0 and 3 MBps for eSATA. As the product name suggests, these units are slim. Their white aluminium bodies stack evenly and cleanly on desktops for simple storage.
---
| | |
| --- | --- |
| 4 | StarTech SuperSpeed 2.5-inch USB 3.0 SATA Hard Drive Enclosure |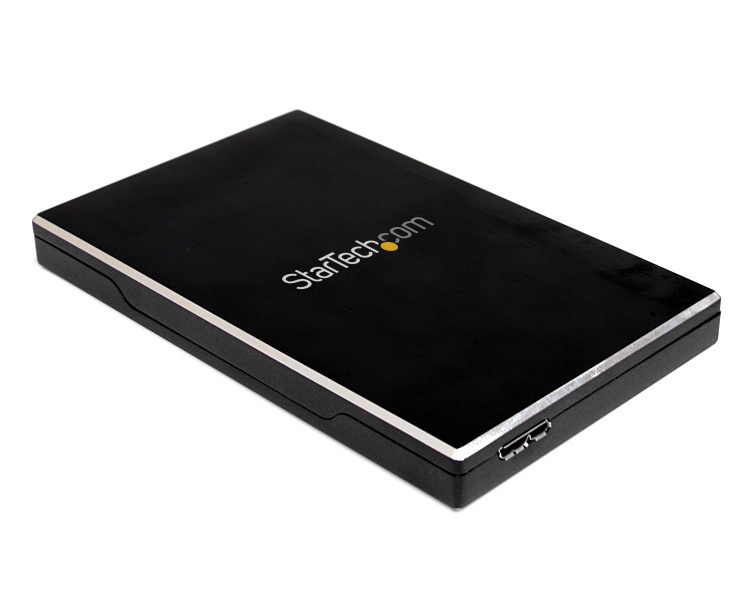 Designed for smaller, 2.5-inch laptop hard drives, the StarTech SuperSpeed ooffers users an easy way to transport their laptop SATA hard drives or solid-state drives, as well as several other leading-edge benefits. The SuperSpeed 2.5-inch hard drive enclosure connects via USB 3.0 with data transfer rates at the standard 5 GBps. It is also fully backward compatible with USB 2.0 connections. These black, brushed aluminium units are so small that they fit inside a trouser pocket yet are also capable of interfacing with some of the largest capacity drives out there. Reviewers successfully used the SuperSpeed 1TB drive.
---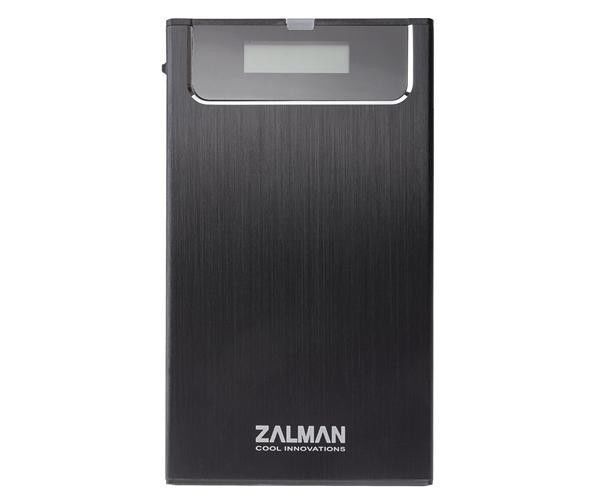 More than the typical hard drive enclosure for 2.5-inch units, the Zalman ZM-VE300 also operates as an external-mounted optical drive for users' ISO files. This SATA I/II USB 3.0 drive offers the same 5 GBps maximum transfer speed as others in its class, along with the unique feature of virtual ODD support, which means that users have the ability to utilise the unit like a CD-ROM, DVD, or Blu-ray drive as well. The whole body of this case is aluminium, which offers maximum cooling benefits, and users have the option of purchasing the case in black or silver colours. New units also come with a specially fitted travel pouch for easy transport.