In days of old, people were limited in the ways that they could communicate. The telephone changed that greatly, and technology moved from handsets to hands-free calling. With the advent of mobile phones and VoIP, the use of
headsets with microphones
has enabled people to hear calls clearly and to have their voices captured without background noise. Before purchasing headsets with microphones, buyers should learn about the top five models. Factors to consider include sound quality, noise cancelling, and compatibility with devices, such as computers and gaming consoles. Headsets with microphones can be bought from electronics shops and online marketplaces like eBay.
| | |
| --- | --- |
| 1 | Corsair CA-9011112-WW Vengeance 1500 |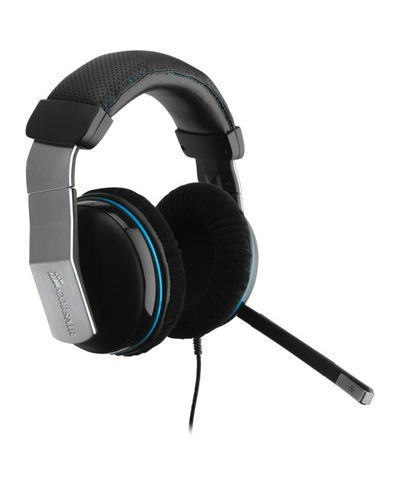 The Corsair CA-9011112-WW Vengeance 1500 has deep memory foam pads and a microfibre lining to provide the maximum level of comfort. It is equipped with an extra large inline volume and microphone controller. The headset provides superior audio quality, with 7.1 Dolby Digital surround sound and a noise-cancelling microphone. It has a circumaural design to prevent external noise from interfering with users' conversations or immersive gaming experiences. The Corsair CA-9011112-WW Vengeance 1500 is compatible with any PC that has a USB port and runs Windows XP, Vista, or 7.
---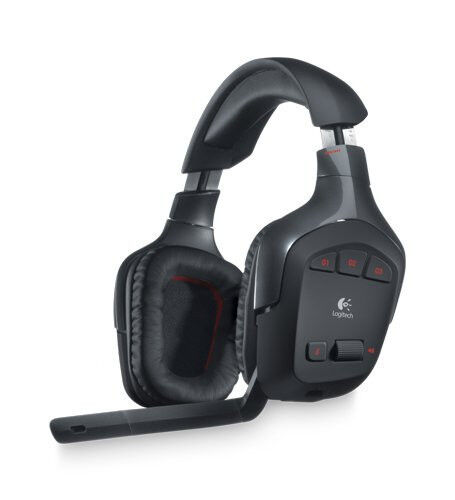 The Logitech Wireless G930 features the company's proprietary technology to create gaming-grade wireless connectivity that is faster than Bluetooth. The wireless headset offers superior audio quality, with Dolby Headphone 7.1 surround sound. It features a folding, noise-cancelling microphone set in an ergonomically designed memory foam headband. It has a rechargeable battery with 10 hours of life, and a recharging base. The Logitech Wireless G930 connects to any PC with a USB port, 2.4GHz receiver, and is compatible with Windows Vista, 7, and 8.
---
| | |
| --- | --- |
| 3 | Plantronics GameCom 780 |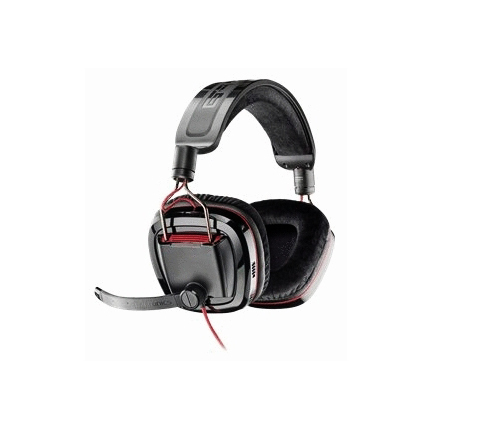 The Plantronics GameCom 780 gaming headset features large comfortable padded earpieces and a high quality noise-cancelling microphone, which drowns out background sounds effectively. It features Dolby Headphone and Pro Logic llx technology for 7.1 studio quality surround sound. The headset has 40 millimetre speakers that produce a pounding bass. It has on-ear controls, including a wheel to adjust the volume, mute switch for the microphone, and a control that allows users to switch the Dolby surround sound on or off. The Plantronics GameCom 780 has USB connectivity and is compatible with Windows operating systems.
---
| | |
| --- | --- |
| 4 | Turtle Beach Ear Force X12 |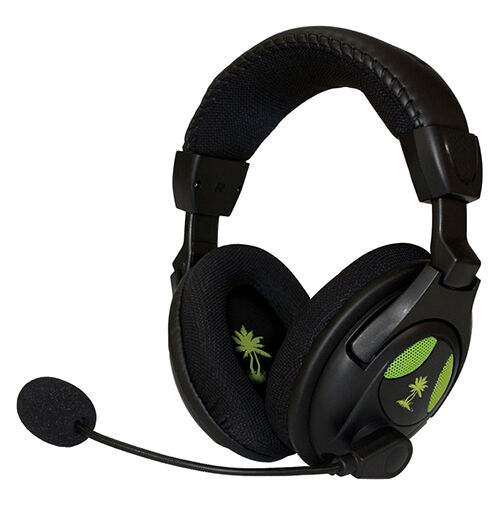 The Turtle Beach Ear Force X12 is a wired gaming headset that is compatible with Xbox 360 and PC. It features 50 millimetre speakers and adjustable bass. It offers superior sound quality and is one of the most popular choices for gamers. The headset powers up using a USB cable, which eliminates the need for an AC adaptor. It has a folding microphone, which comes with microphone monitoring technology that plays audio back to the headphones. This means that users do not have to raise their voices to hear themselves. The Turtle Beach Ear Force X12 headset has a large frequency ratio, which provides supremely accurate sound transmission.
---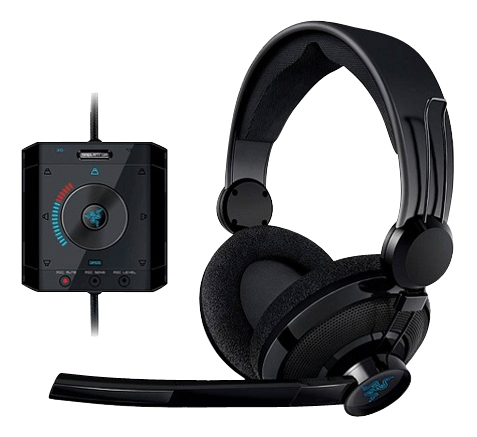 The Razer Megalodon is a gaming headset that combines functionality, high quality sound, and comfort for long gaming sessions. The headset features on-board audio processing, 7.1 virtual surround sound, 40 millimetre speakers, and the Razer Maelstrom Audio Engine. It is equipped with a sensitive, noise-filtering microphone that eliminates background noise. The headset has a circumaural design, which allows users to be completely immersed in the audio experience. The Razer Megalodon is not only great for gaming; it has a gold-plated USB connector, which means that it works equally well for any task that requires a microphone. Gaming headsets often make the best all-around audio accessories because gamers need to hear every noise at a variety of frequencies. Therefore, manufacturers spend a great deal of time and effort designing gaming headsets that offer the best sound quality.
---
How to Buy Headsets with Microphones on eBay
If you are looking for a headset with a microphone, eBay is a great place to visit for a deal. Simply enter keywords, such as " Logitech headset with microphone", into the search bar that appears on every page for a list of the available items. You can refine your search results by entering more specific keywords or browsing through the categories. Whether it is for professional communication or gaming it is possible to find the right headset with built-in microphone. Buyers should look for comfortable accessories with noise-cancelling abilities.