Desktop
and
laptop
computers utilise heatsinks to rapidly cool overheating central processing units or graphics processors. Without powerful heatsinks and computer CPU fans, many models can experience lower performance levels and even irreversible damage. Buying high-quality heatsinks represents the best way for users to prevent overheating of expensive electronics equipment. Consumers who want to find the best heatsinks must consider air velocity, materials used for construction, protrusion design, and size of cooling medium. They should also factor in size and design to ensure compatibility. Before they shop for heatsinks on eBay, buyers should learn about the top five heatsinks that receive positive consumer and industry expert reviews.
| | |
| --- | --- |
| 1 | Arctic Freezer Xtreme Rev. 2 |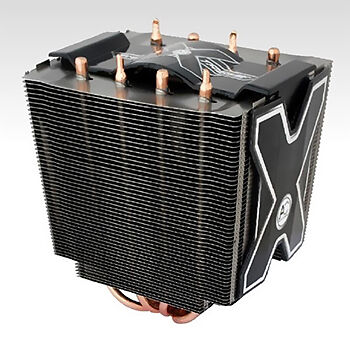 The unique design that consists of 102 fan fins and four double-sided heatsinks">heatsinks provides users with quiet and efficient cooling. Manufactured to cool CPUs that dissipate heat up to 160 watts, the Xtreme Rev. 2 includes a central-mounted fan that a holder secures to the heatsinks. The fan runs between 800 and 1,500 rotations per minute with a noise impeller to ensure silent rotations at maximum speed. Consumer reviews praise the easy installation that requires pushing pins to secure the mounting system. The simple installation creates compatibility with a wide range of Intel and AMD sockets. Dimensions for the Xtreme Rev. 2 run 5 inches long by 4 inches wide by 5 inches tall, which allows users to cool CPUs that operate within large desktop and standard size mainframe computers.
---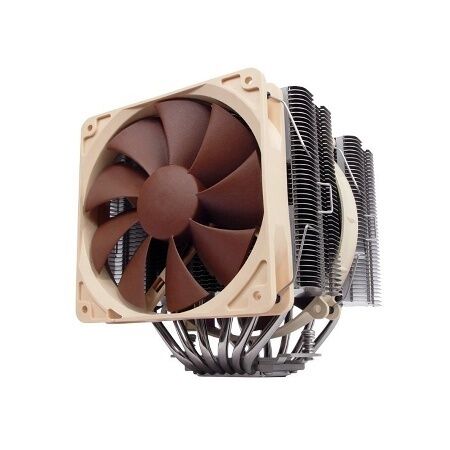 With a six-heatpipe dual radiator design, the Noctua NH-D14 provides users with one of the largest surface areas. Larger surface areas typically do a better job of dispersing heat. The asymmetrical design provides more clearance towards the RAM slots, which ensures cooler compatibility. Consumers can expect to receive quiet cooling performance in the dual fan mode. As an award-winning fan, the NH-D14 includes vortex-control notches, SCD technology, and SSO bearings to achieve the ultimate harmony between maintaining quiet and delivering high performance. Not only does the CPU receive abundant cooling, the NH-D14 disperses heat to cool the motherboard and other desktop computer components. With the NH-D14, Noctua has constructed one of the most durable heatsinks on the market.
---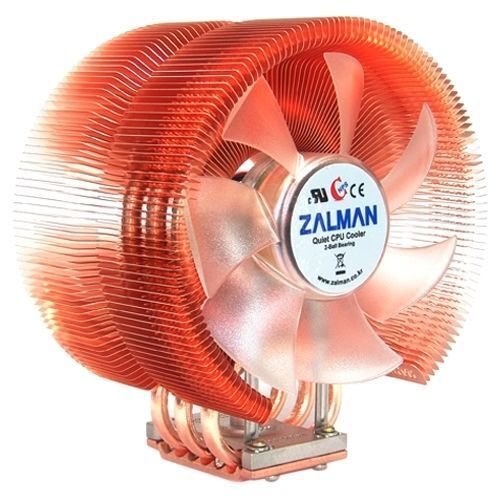 The CNPS9700 presents a nickel-plated appearance that adds style to a piece of equipment designed to provide optimal functionality. Three heatpipes that the manufacturer shapes like the number eight and a small fan combine to provide swift cooling. Zalman constructs an innovative and patented heatpipe design that transfers heat up the capacity of six heatpipes, while only requiring the operation of three heatpipes. Users can see part of the fan and the three heatsinks from a transparent window. The fan mounts inside of the heatsinks, which users attach to the cooler base by securing two metallic holders. Zalman designs the silent cooler to maximise performance through the processing of superior grade thermal grease. Users adjust the fan speed controller to match the required cooling effect without having to worry about an increase in noise levels.
---
| | |
| --- | --- |
| 4 | Arctic Accelero Hybrid Extreme |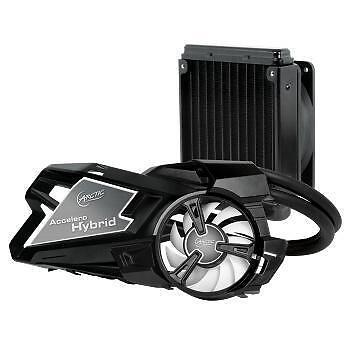 Arctic produced the first graphics card cooler that includes an integrated combination of air and liquid cooling solution. The combined cooling solution allows liquid to cool down hot computer parts with air circulation dispersing the released heat. Laboratory tests confirm the Hybrid Extreme provides more than 200 per cent better cooling performance. Users can run the Hybrid Extreme at full speed and still enjoy a cooler that is much quieter than standard stock coolers. Arctic manufactures the Accelero for compatibility with a wide range of Nvidia and AMD CPUs. The dedicated active cooling unit has a proven record of being virtually maintenance-free. Consumer reviews often cite the capability of the heatsinks to cool overheating computer components quickly.
---
| | |
| --- | --- |
| 5 | Cooler Master Hyper 212 Evo |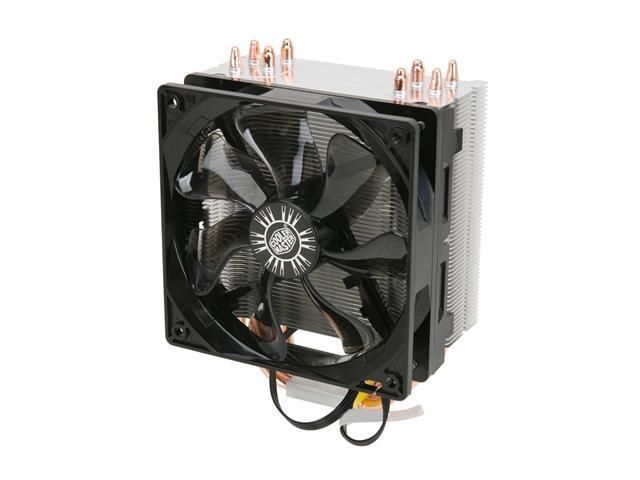 Cooler Master designs and optimises the Hyper 212 Evo cooling system to provide extensive cooling to the next generation of processors and other electronic devices. The Hyper 212 Evo features four proprietary Continuous Direct Contact (CDC) heatpipes that Cooler Master tightly stacks into a large medium beneath the CPU cooler base. CDC technology creates the ideal sleek surface to conduct and transfer heat. Users notice an almost instantaneous cooling effect as a vapour chamber dissipates large amounts of heat. Cooler Master constructs the Hyper 212 Evo with anodised aluminium, which provides users with the perfect noise balance at both low and high fan speeds. The PWM fan operates at multiple speeds with a wave-shaped blade design and induces superior airflow.
---
How to Buy Heatsinks on eBay
eBay provides a convenient way for consumers to find the right heatsinks for their computers. You may find sellers on eBay who offer virtually
new heatsinks
at discounted prices. These sellers may have changed their minds about the type of heatsink that they need, and they have only removed the heatsink from its original package. Many eBay heatsink sellers offer high-quality brand name heatsinks, such as
Dell
and
IBM
. The criteria you use to find a heatsink is not as important as finding one of eBay's best sellers. eBay compiles customer feedback on product pages. Review the feedback of each eBay seller under consideration and select the seller who has earned consistent positive feedback for selling computer components and parts.