A quality
home intercom system
provides a high level of home security. A home intercom system allows consumers to easily control who has access to their home. Some models allow two-way communication, while others also incorporate a video system, allowing users to see as well as hear whoever is at the door. Some models include a wall mounted interior unit while others use one or more interior handheld, wireless units for convenience and portability. Choose from among the most popular models for a high quality, reliable, home automation system.
eBay
sellers offer a variety of home intercom systems to suit every home, need, and budget.
| | |
| --- | --- |
| 1 | CL6011B Wireless Door Entry Intercom |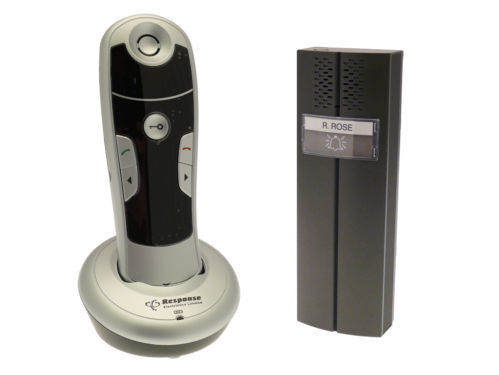 The CL6011B Wireless Door Entry Intercom is easy to install, setup, and operate, even for novices. For convenience and ease of use, this system is wireless. It has a maximum range of 150 metres from the outside intercom box where visitors buzz, to the indoor handset, where one can talk or allow the visitor access. For versatility and usability, the CL6011B intercom offers two-way communication between the handset and the intercom. It has five different ring tones and alerts along with five different volume levels, allowing users to personalise their system with ease. The indoor unit has a visual, as well as an audio alert, a power indicator, and an in-use light. The indoor handset has a belt hook so users can carry it with them around the house if necessary. The unit comes with name plates the user can customise and place on the outdoor unit.
---
| | |
| --- | --- |
| 2 | Modern Electronics ADF-620 Wireless Intercom System |
Modern Electronics ADF-620 Wireless Intercom System works on radio frequency signals. The outer unit is cabled, but this system comes with two wireless handsets for ease of use. Setup and installation is simple and minimal. The unit has a range of 200 metres between the outer unit and the handset and boasts duplex transmission, reducing the likelihood of signal interference from other devices using radio frequency signals. The handset has an additional door opening function, allowing consumers to buzz in visitors as well as communicate with them. It boasts superior voice quality, allowing users to easily identify, by voice, who is buzzing their intercom. This wall mounted unit can have the maximum range extended by the addition of one or two more external units mounted inside the property.
---
| | |
| --- | --- |
| 3 | BYRON VD63 Intercom System |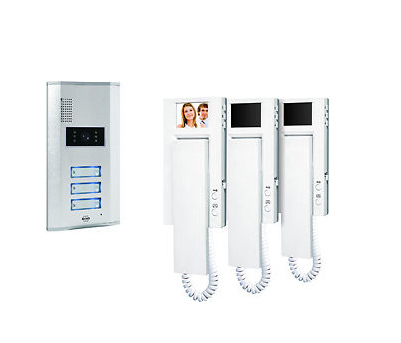 The BYRON VD63 Intercom System is a video capable intercom system. It has a TFT colour screen inside the property with a small camera in the outside unit, allowing consumers to clearly see who is at the door requesting access. The intercom system has customisable name plates with lighted buttons, allowing visitors to easily find the intercom buzzer in the dark. This is a cabled unit, with the interior unit installing at a maximum of 30 metres from the exterior unit. The camera of the BYRON VD63 has an infrared function for night vision in a one metre radius of the camera lens, allowing consumers to clearly see who is at their door after dark. This unit offers two-way communication as standard and an optional door lock function, enabling consumers to lock their door from the interior intercom unit.
---
| | |
| --- | --- |
| 4 | TIMETOP 2.4G 7" TFT Wireless Video Entry System |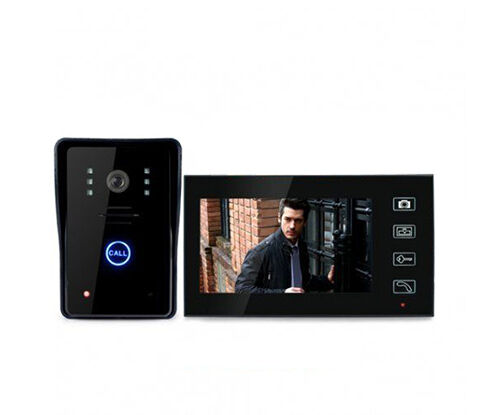 The TIMETOP 2.4G 7-inch TFT Wireless Video Entry System offers two-way audio communication and boasts a crystal clear 7-inch TFT monitor on the interior wall unit, allowing users to clearly see who is at the door. The exterior wall unit has a camera with a rain shield to protect the lens. The camera boasts high quality night vision, allowing users to see their visitor even at night or in low light conditions. This wireless video entry system has an interior handheld unit that looks like a tablet PCand is easy to carry around or to stand on a table or countertop. The unit has a range of 300 metres between the exterior wall-mounted unit and the interior portable unit. The interior unit boasts a wireless door locking and unlocking function, allowing consumers to secure their home or let visitors in from anywhere in their home. This intercom system also takes and stores automatic photographs, keeping a digital record of visitors.
---
| | |
| --- | --- |
| 5 | Viditech Entry Guardian |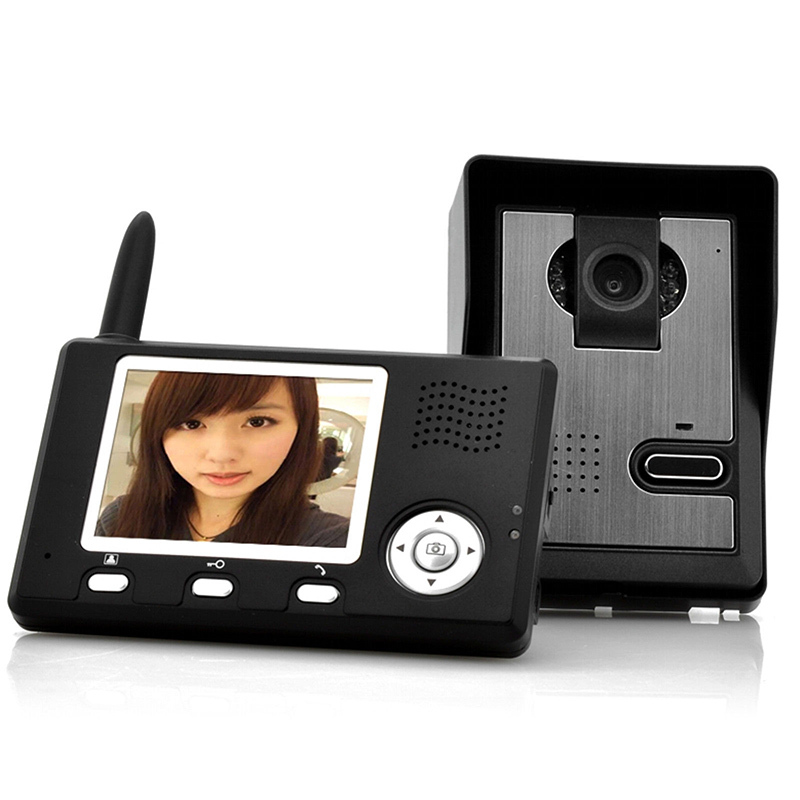 The Viditech Entry Guardian offers a complete intercom system, complete with two-way communication and video. The interior receiving unit has a 3.4-inch colour screen allowing consumers to see visitors clearly while keeping the interior handheld unit small and compact for convenient portability. The camera on the interior unit also takes and stores photos of visitors and boasts night vision too. The maximum range between the outside unit and the interior unit is 50 metres, but this can be extended by including one or two more wall-mounted units inside the home. The interior unit also offers consumers the option of wirelessly locking or unlocking their door.
---
How to Select and Buy a Home Intercom System on eBay
Finding the right
home intercom system
on
eBay
is easy. A simple search from the search bars found on every page delivers a variety of relevant results to choose from. Ensure you purchase from a reputable seller by checking their feedback before you confirm your purchase. Once your transaction is complete, simply wait for your home intercom system to arrive. Choose from easy to install models with wireless connectivity for ease of use. Consider whether you need a straightforward wall-mounted interior unit or convenient handheld units to carry around with you. Also consider whether you only want two-way communication or whether you require video as well.