Home theatre systems are a great way to enjoy a cinematic experience in a comfortable environment. Many products make home theatre systems even more enjoyable. For example, home theatre receivers with
DVD players
are an excellent addition. They manage the audio and video of the entertainment system and allow the viewer to watch DVDs any time they want. With the number of home theatre receivers on the market, many people find it difficult to decide which one to buy. These top five home theatre receivers with DVD players are all excellent choices with unique features and advantages that provide excellent home entertainment.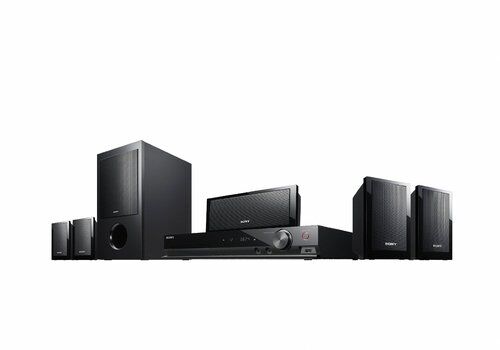 Sony sells a wide range of technologically advanced entertainment products. The Sony Bravia DAV-DZ170 is one of its most popular home theatre receivers. Along with the DVD player, this receiver has a 5.1-channel surround sound system that makes TV or DVD watching feel more dimensional. This receiver has an HDMI interface that is easy to use, and it provides excellent video and audio quality. The Sony Bravia DAV-DZ170 also includes some great special features, including an attachment to hook up MP3 players. This allows people to play their own music through the surround sound speakers.
---
| | |
| --- | --- |
| 2 | Bose 3-2-1 GS Series III (Graphite) |
Like most Bose products, the Bose 3-2-1 GS Series III (Graphite) home theatre receiver features high-quality materials that last. This receiver is an update on earlier versions, and it features a number of high-tech add-ons. One thing that makes this receiver a great choice is that it can play Blu-ray discs as well as DVDs. Blu-rays offer a clearer, crisper picture than DVDs, and they are becoming a very popular choice amongst movie lovers. This receiver offers a number of video qualities, including 480p, 720p, 1080p, and 1080i, which means viewers can choose a video quality that suits their needs. Bose 3-2-1 GS Series III receivers also have zoom capability, which is great for viewing digital photographs.
---
| | |
| --- | --- |
| 3 | OPPO Digital BDP-103 Blu-ray Disc Player |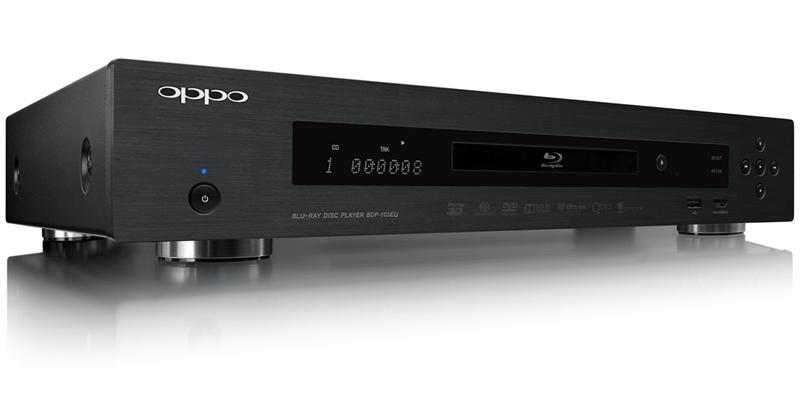 The OPPO Digital BDP-103 receiver also plays Blu-ray discs and DVDs. However, it can also play 3D Blu-ray movies, as well as 2D. In addition, it streams online movies and television shows through services such as Netflix. This receiver is fairly compact and fits well on nearly any shelf. Its matte-black finish makes it look sharp, and it matches most other electronics. This receiver is capable of supporting either a 5.1-channel or a 7.1-channel surround sound system. This means it is compatible with very large and complicated surround sound systems that feature a high number of speakers.
---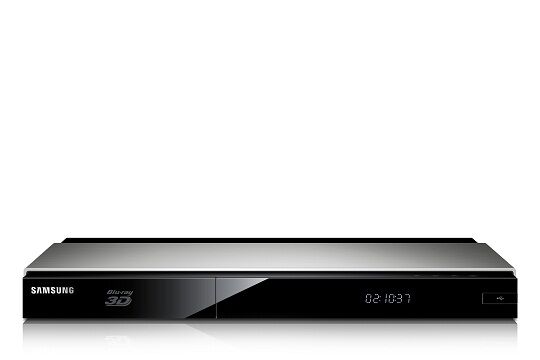 Samsung offers a wide range of home entertainment products. The company is known for creating high-quality electronics that are very durable, and the Samsung BD-F7500 home theatre receiver is no exception. It has received many positive ratings from experts as well as customers. Furthermore, this system is more affordable than many other home theatre receivers with a DVD player. It can also stream nearly any type video or picture file, including JPEG, MPO, MKV, WMV, and DivX DH. It is compatible with 2D or 3D Blu-ray discs, as well as DVDs. This receiver can also stream online radio or play MP3s.
---
| | |
| --- | --- |
| 5 | Yamaha Aventage RX-A3020 |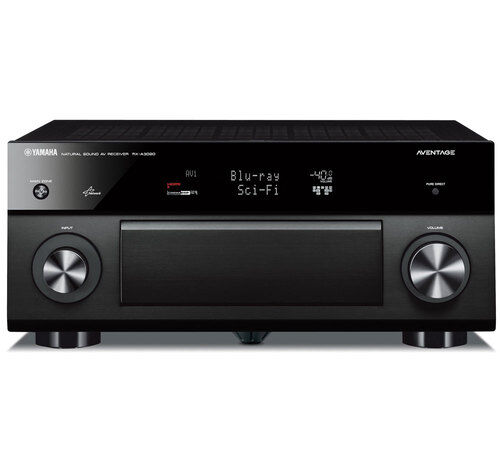 The Yamaha Aventage RX-A3020 has a ton of great features. Many consumers recognise the Yamaha brand for making musical instruments and high-quality stereo equipment. The company utilises much of this technology to create a home theatre receiver with superior audio quality. It comes with connectors for two subwoofers as well as a surround sound system. Along with audio quality, this device offers excellent video quality. It can play Blu-ray discs or DVDs, and it also supports online video streaming. One unique feature of this receiver is its eco mode, which uses about 20 per cent less power. It has a sleek, compact design and a glossy black finish.
---
How to Buy Home Theatre Receivers with DVD Players
eBay
offers a convenient way to find and purchase the perfect home theatre receiver. To find a receiver to suit your needs, start by typing keywords in the search bar at the top of any eBay page. You can start with a broad set of keywords, such as "home theatre receiver", or you can search for a specific brand or model. Home theatre receivers are an important component of home entertainment systems. They help the system function properly and give the customer control of all its components. If you are looking for a receiver, these top home theatre receivers with DVD players are all excellent choices.