A useful accessory for any car, truck, van, or SUV, in-dash units with GPS perform functions such as transmitting on-air radio broadcasts, playing favourite songs via CD or MP3, and providing directions to any destination thanks to the integrated GPS locator and route planner. Some models even connect with Bluetooth devices such as Android smartphones and iPhones to allow for voice commands and hands-free calling whilst driving. Whether the unit comes from a local electronics shop, a big box store, or online at
eBay
, a bit of research into the features and functions of the top in-dash units with GPS allows consumers to make confident buying decisions.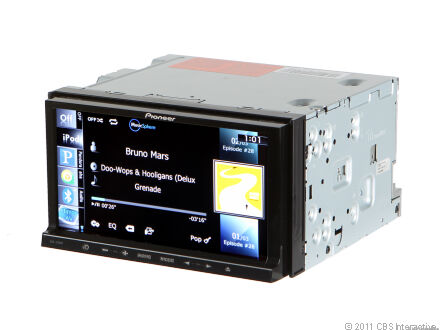 The Pioneer AVIC z130BT in-dash unit, with its 18-cm LED screen, combines a radio, CD, and MP3 audio unit with a DVD player and navigation system. In addition to enjoying on-air broadcasting, owners have the option of streaming favourite Pandora Internet radio stations with the use of a Bluetooth-enabled iPhone, which also aids in hands-free calling for safer and less distracting conversations whilst on the road. The intuitive WVGA display enables quick mode changes and all stop, play, fast forward, and rewind functions complete with the simple touch of a brightly backlit button. In addition, owners enjoy clearly displayed turn-by-turn navigation directions with an accompanying voice guide for easy trips.
---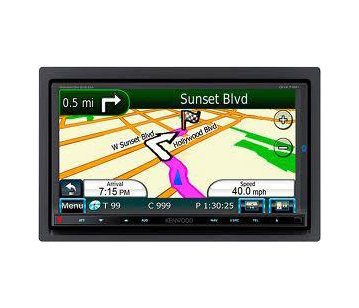 With its multi-colour 16 cm WVGA touchscreen display and variable colour-key illumination, the Kenwood DNX7160 includes multiple features. The Bluetooth functionality of the DNX7160 allows for the connection of an iPod or iPhone to facilitate the transmission of playlists or videos as well as to enable safe, hands-free calling with controls on the unit or via optional steering wheel toggle buttons. The animated GUI allows users to switch modes, including turn-by turn navigation, back-up camera, DVD screen, and standard radio. When activated, the navigation system automatically plans the route with the least number of turns for safety, but other choices include the shortest time, planning around traffic backups, and planning around police stops.
---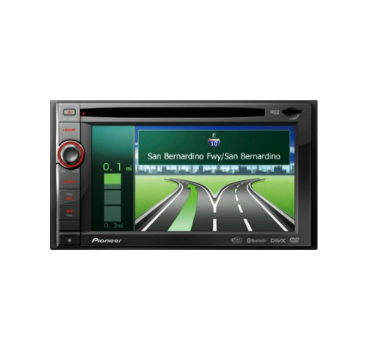 Combining sleek controls with a vivid 15-cm 16:9 touchscreen, the Pioneer AVIC X940BT in-dash player provides the convenience of a radio, CD, and MP3 playback system as well as DVD and turn-by-turn navigation support for up to 12 million points of interest. The anti-glare touch panel quickly facilitates mode changes and Bluetooth inclusion enables wireless connections to Apple and Android smartphones as well as satellite radio stations such as Pandora. The 4 GB of flash memory allows for the temporary storage and playback of movies of all types. In addition, when navigating through city streets, the voice- and graph-guided navigation plans routes around obstacles and traffic thanks to its live traffic update ability.
---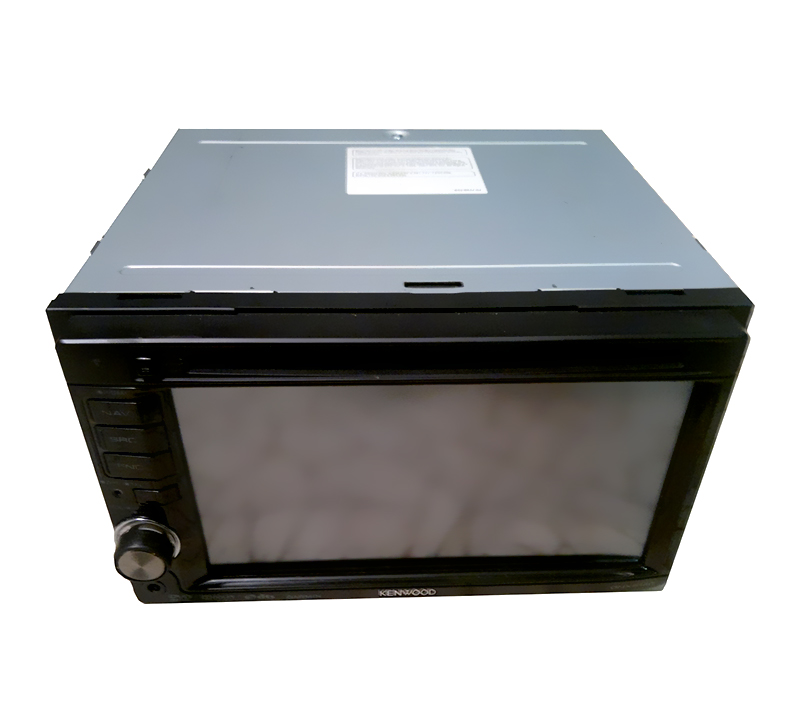 An all-around solution to vehicle entertainment and navigation needs, the Kenwood DNX5140 is ready to support satellite radio, Bluetooth connectivity, and turn-by-turn navigation straight out of the box. Owners have the choice of listening to live on-air radio broadcasts as well as satellite programming from Pandora and Sirius in addition to CD or MP3 media. The wireless or USB iPhone and iPod support feature supports up to 12 Mbps download speeds and charges the device whilst in use. In terms of navigation, the system comes preprogrammed with over 6 million points of interest, and, when used with the included TMC traffic support feature, owners can avoid roadblocks and traffic jams.
---
| | |
| --- | --- |
| 5 | Kenwood eXcelon DNX9980HD |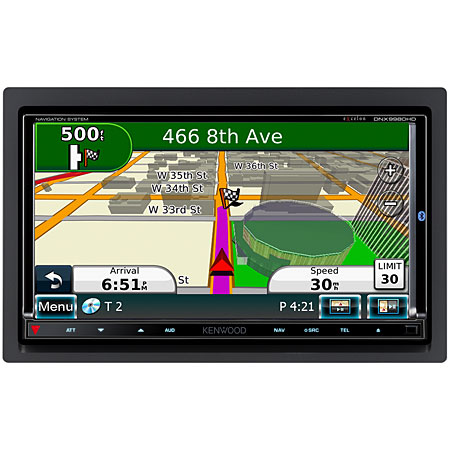 A slim blend of function and convenience, owners control the Kenwood eXcelon DNX9980HD by touch screen presses or via the remote control. The in-dash unit not only provides audio entertainment, but also streaming video across multiple formats such as DVD, DVD+R, MPEG-2, VCD, and DivX for maximum compatibility for all the owner's favourite titles. The navigation system allows for the choice of various guiding voices and includes NAVTEQ support for any location and 500 pre-marked waypoints.
---
How to Buy In-Dash Units with GPS on eBay
Whether you need a unit with all the bells and whistles or a basic unit that delivers you safely from point A to point B whilst providing tunes along the way, you can find many brands or models of in-dash unit with GPS on eBay. To quickly find the unit that works best for your needs, use concise keywords such as "Kenwood DNX5140 in-dash with GPS" or "Pioneer AVIC car audio with GPS" rather than "car stereo". Researching the top in-dash units with GPS is a good place for shoppers to start their search for the unit to meet their needs. Knowing the available brands and their capabilities allows shoppers to pick the right one and begin enjoying the convenience of GPS quickly.