With
GPS systems
available as free or purchased apps for smartphones and tablets, many drivers prefer to outfit their vehicles with
in-dash units
that give them other options unrelated to navigation. Entertainment systems make up the most popular selections. Many units also sync to Bluetooth and Apple devices, encouraging passengers to load their mobile devices with music they can pipe through the car's speakers. Still other units connect to satellite radio stations and play "CDs." Even more compelling, in-dash units without GPS capabilities tend to cost less. Customers should read up on the most popular in-dash units to make a selection that fits with their lifestyle.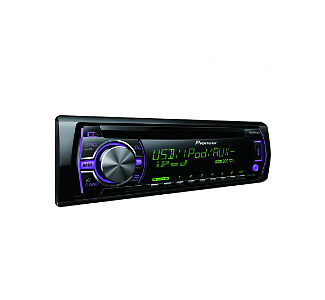 Dubbed the "car entertainment master" by the manufacturer, the Pioneer AVH-X8500BT can entertain everyone in the car thanks to a bevy of options. The 7-inch display displays video at a high resolution, which makes it easier for passengers to read on-screen prompts and instructions on bumpy roads. Bluetooth, App Radio, and Mixtrax present three convenient ways to tap into everyone's library of tunes, and a trio of RCA high-volt preouts allows users to plug the unit into speakers, a subwoofer, or a set of amps, perfect for occasions when travelers want to use the unit outside of the vehicle. The Pioneer AVH-X8500BT demonstrates its versatility in other ways. It welcomes connections to Android and Apple devices, and features a dock for certain Pioneer GPS units should users decide they want to add navigation options.
---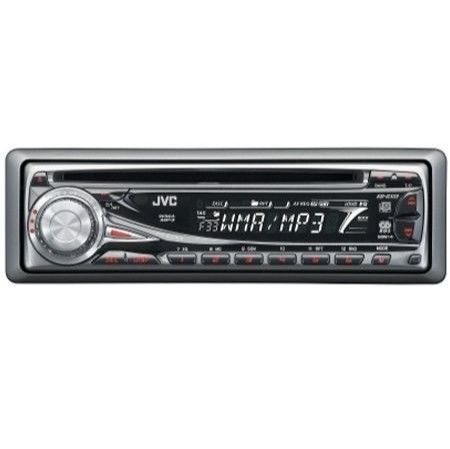 Made for travelers who won't settle on a single source of entertainment, the JVC KW-AV61BTE connects to nearly any media source. Syncing mobile phones to the unit triggers hands-free access to safety-first functions such as hands-free calling and the phone's internal address book. Users can also connect USB devices or use Bluetooth for wireless streaming through the included Bluetooth adapter. Passengers interact with the JVC KW-AV61BTE using the touch functionality of the 6.1-inch display panel. Icons bloom on the screen as extra-large pictures, making it easy to select options without diverting too much attention to the unit. Other options include a selection of apps and other options specific to iPod devices.
---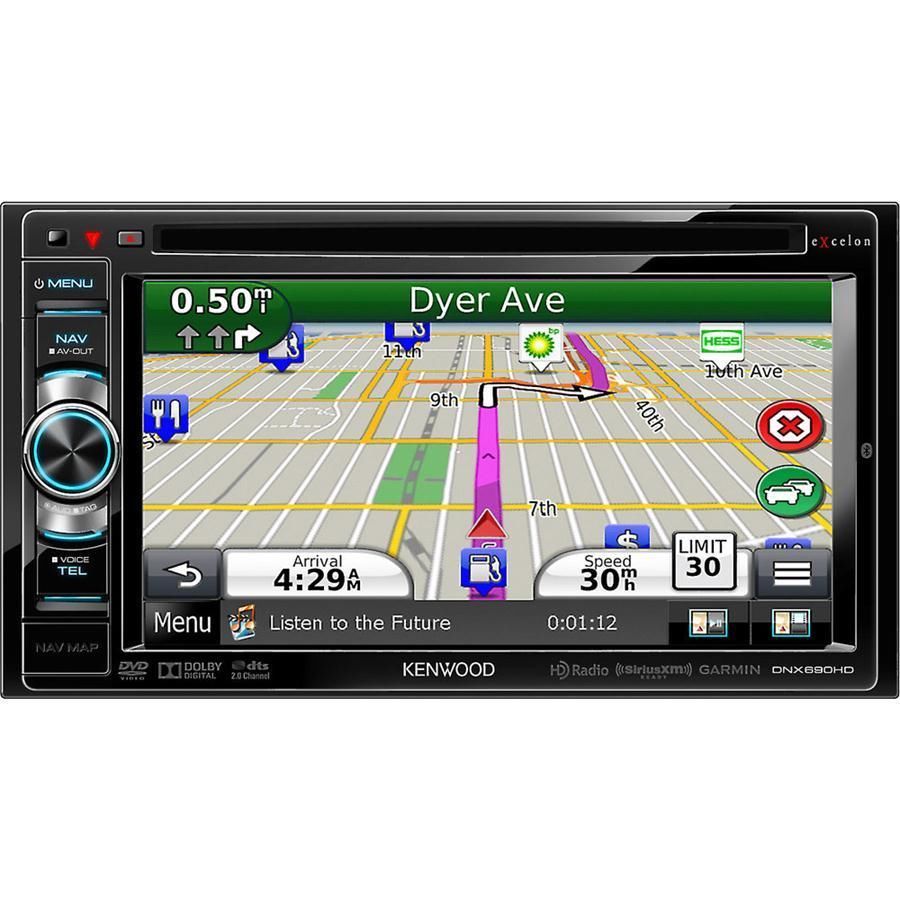 Targeting ease of use, the Kenwood KDC-BT73DAB comes equipped with a panoply of connectivity options. The manufacturer's proprietary pairing technology allows users to connect their iPhone 4, iPhone 4S, or iPhone 5 within seconds. Once connected, users can interact through spoken commands thanks to Apple's Siri assistant. In fact, Kenwood built the KDC-BT73DAB with iOS compatibility in mind; the engineers situated the search keys near the volume controls. Outside of wireless, the in-dash unit includes a front and rear USB port. Once the tracks start playing, users can adjust the audio by manipulating an array of audio options. Travelers who prefer to lug around binders filled with their favorite CDs can make use of the disc slot, and configure audio playback in several languages.
---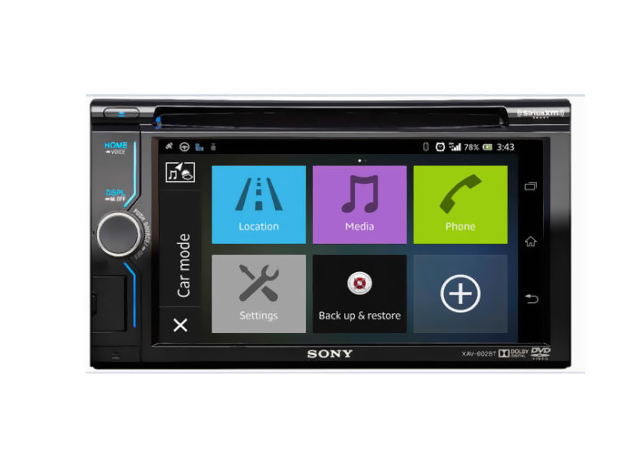 Envisioned as the perfect unity between smartphones and in-car audio, the Sony XAV-601BT utilises MirrorLink technology for easy phone-to-in-dash-unit communication. The tech allows users to hook up compatible smartphones through a USB connector. Upon detecting a phone, the unit's display changes to match that of the smartphone. Pasting their phone's UI to the in-dash unit's display gives users a familiar interface rather than forcing them to learn a new one. Users need not look far to find a plethora of audio bells and whistles. The XAV-601BT features Virtual 5.1 sound that mirrors Hi-Fi audio systems, filling the vehicle with a richness in quality that most users only experience in concert halls. ZAPPIN technology simplifies the process of locating tunes so drivers can stay focused on the road, and SensMe detects the driver's mood and plays appropriate tracks automatically.
---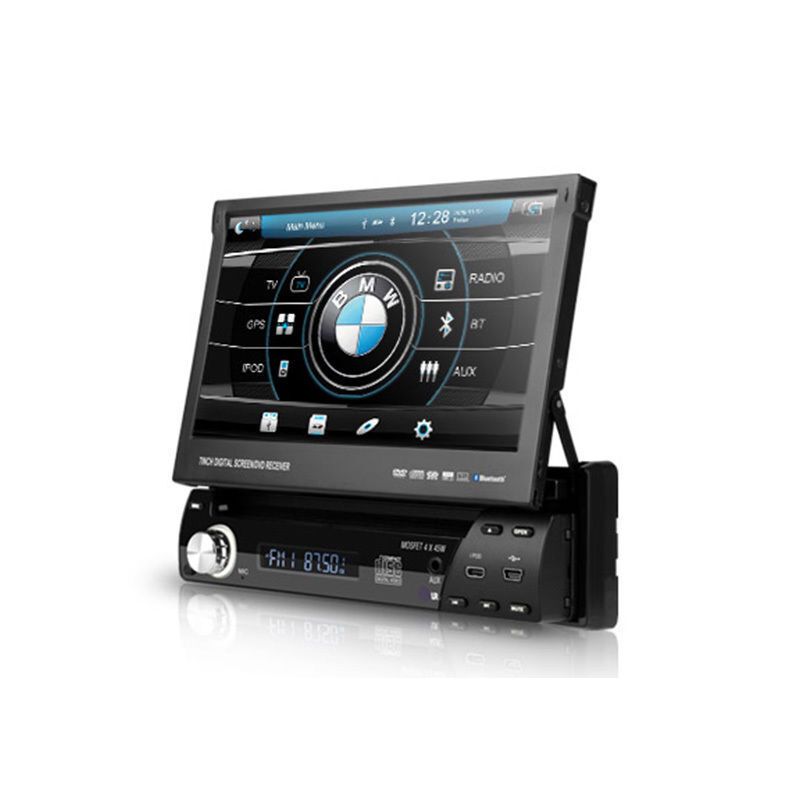 Rendering images at 800x480 resolution and tailoring options to driver control and safety, the XTRONS TD720 throws its images on a wide screen that gives a clear view of all on-screen menus. Drivers who hesitate to fiddle with menus and touchscreens can complete a marginal amount of wiring and connect the unit to their steering wheel. Once connected, drivers can control playlists and volume using their steering wheel's buttons. The XTRONS TD720 provides accessibility in a myriad of other ways. Through motorised engineering, the unit can retain memory of the last viewing angle the user selected. Out-of-the-box options include Bluetooth for wireless connectivity, CDs, DVDs, SD cards, and USB devices for physical media, and a camera.
---
How to Buy In-Dash Units Without GPS
Shoppers eyeing an in-dash upgrade for their automobile can find virtually any unit they desire from
eBay
's sellers. Begin a search by navigating to any eBay page and locating the search bar. Enter a keyword phrase intended to zero in on specific results, such as "JVC KW-AV61BTE." eBay also carries in-dash units that include GPS functionality; these present a more well-rounded package but end up costing more. As shoppers scan through a product's listing, they should keep a few pointers in mind. When buying used, check to see if the seller includes the user's manual and necessary
cables
. Many sellers offer special promotions such as pickup for local buyers, which saves both parties the expense of shipping.