Since a
handheld receiver
is just not suitable for users who need a quality, ham radio transceiver for emergency communications, public service events, or simply just for talking, it is important for consumers to get acquainted with some of the best in-vehicle ham radio transceivers on the market. Although utilising this type of portable radio station requires an amateur radio licence, users can easily make full use of their ham radio as long as they find one with the right specifications, quality functions, and a professional design. No matter which type of transceiver consumers need or what they want to do with it, they can comfortably make a good purchase with a little knowledge of the top ham radio transceivers on the market.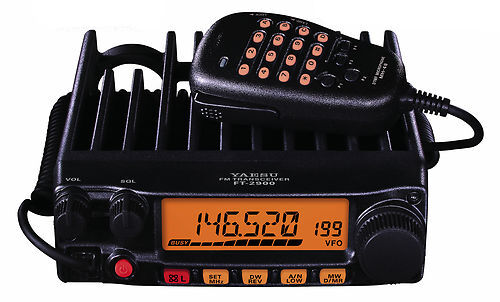 Complete with a 75W high-power outlet that does not require a cooling fan, an easy-to-navigate interface, and one-touch Internet linking access from WIRES, the Yaesu FT-2900R provides amateur radio users with a blend of simplicity and high-quality functionality. Featuring 3W oversized speakers, as well as an internal speaker for use in noisy areas, the Yaesu FT-2900R allows consumers to clearly hear all incoming and outgoing broadcasts.
---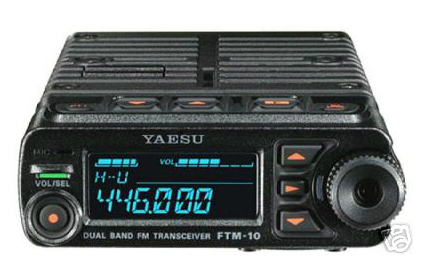 For consumers who value appearance and ease of use, the Yaesu FTM-10R provides keys and indicators backlit by several bright LED lights, as well as a dustproof and waterproof operation panel for outdoor, all-weather activity. With a die-cast aluminium chassis, the Yaesu FTM-10R also serves as an effective heat sink that enhances air conditioning through its power modules. From the RF POWER MOS FET amplifier of this device, a reliable bandwidth emerges with a 50W RF power output and an 8W amplifier. The Yaesu FTM-10R also boasts an independent AM/FM broadcast receiver, smart search capabilities, and an intercom feature.
---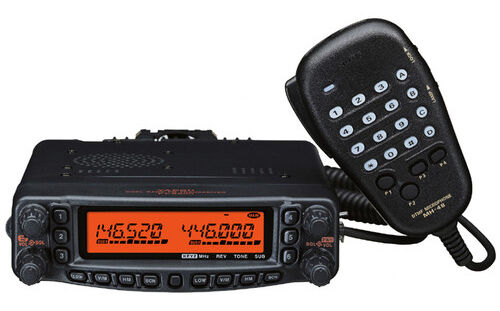 Providing extended coverage that extends much further than amateur radioss, the Yaesu FT-8800R gives high quality performance with an emphasis on receiver efficiency and crossband repeat capabilities. Additionally, consumers can effectively operate two independent channels with their Yaesu FT-8800R ham radio, including both 144 Mhz and 430 Mhz. Between these two channels, consumers can still simultaneously monitor the other band or configure the radio as VHF-VHF or UHF-UHF. This radio produces 50W of output power with the 144 Mhz band and 35W with the 430 Mhz band, making for reliable, effective communication across long distances.
---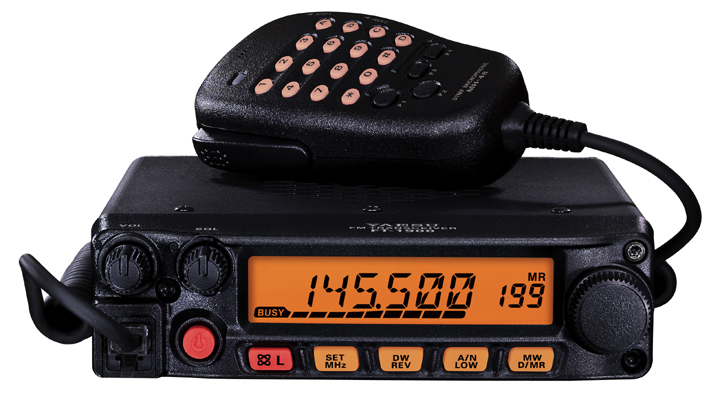 Sometimes the only ham transceiver that consumers need is a rugged, high-performance one that focuses on quality receiver performance and clear audio. The Yaesu FT-1900R offers 55W of output power and 144 Mhz FM capabilities, along with an easy-to-use backlit interface that ensures visibility in both light and dark conditions. The Yaesu FT-1900R produces its audio from a 3W internal speaker that minimises ambient noise. A microphone with adjustable gain enhances the quality and clarity of transmitted voices.
---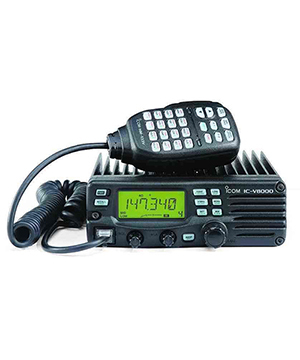 With 75W of transmit power, the ICOM IC-V8000 serves as a powerful, two-metre receiver that ensures that consumers' transmissions reach their destinations. The ICOM IC-V8000 also features a backlit, HM-133V remote control microphone that enhances ease of use with its hot key memory settings. These control operating frequencies, tone settings, and even display colour. Furthermore, users can discover over 200 alphanumeric memory channels customised into 10 bands, and 10 DTMF channels with a maximum of 24-digit DTMF codes. Fully functional cloning capability allows transmissions from PCs or between other radios.
---
Comparing Top 5 Mobile Transceivers
When comparing the top five mobile transceivers, it is important for consumers to look at the top qualities that each transceiver focuses on. For example, some transceivers, such as Yaesu FT-2900R and the ICOM IC-V8000, focus on providing consumers with high quality output power, while the
Yaesu FT-8800R
gives consumers extended coverage and frequency range. Additionally, the Yaesu FTM-10R seems to feature the most innovate design and construction qualities, allowing for greater ease of use and functionality, while the Yaesu FT-1900R allows consumers to hear transmissions clearly thanks to its adjustable microphone and 3W internal speaker.
General Accessories for Ham Transceivers
In order to make the most of a ham transceiver, consumers need an assortment of quality accessories. Some functional accessories that consumers should consider include headsets and
microphones
, external power speakers, digital voice board add-ons, and high-quality
mounts
to ensure that the transceiver stays firmly in place regardless of the terrain.
How to Buy Vehicle Ham Radio Transceivers on eBay
If you already have an amateur radio licence, a quality ham transceiver can really enhance your mobile broadcasting experience. Fortunately,
eBay
offers a wide range of in-vehicle
ham radio receivers
at competitive prices. To begin your search, simply locate the eBay search bar and enter keywords specific to the item that you want. You can utilise eBay's advanced search features to filter your results based on price, condition, or location. To ensure that you buy a quality transceiver, thoroughly read through the product descriptions and examine the product photos. If you ever have a question, you can always ask the seller.