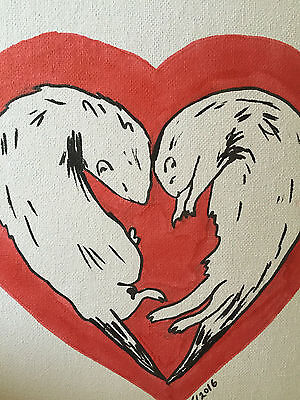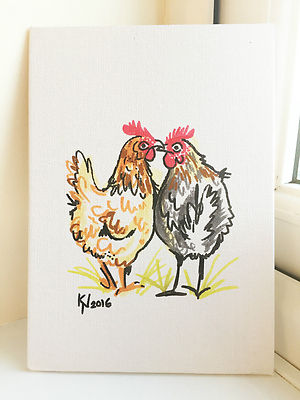 This is a review of the top 5 pens I have found to be great for ink pen drawing directly onto canvas. This review focuses on marker pens which have different sizes and purposes for drawing images onto the rough and cross hatch textured surface of stretched canvases. The ability to draw directly onto canvas can be a great way to provide outlines prior to painting on canvas, or to complete the whole artwork in ink pens.

Drawing onto canvas can be very difficult because the canvas surface is not smooth, this creates a jagged effect with the ink when you try to draw using normal pens. This stops the lines being straight, which is not good when you want to create bold lines when drawing.

I have tried a number of different ink pens on canvas and the best pens have a long nib to them which tapers in some way to a point, this makes ink brush pens the best to use because the end of the pen gives you a precise point to make your mark, and where the pen nib thickens towards the base this holds lots of ink which is often transferred to the canvas to fill in the 'gaps' which can appear in your line work when you make your marks. With a normal pen these gaps in your drawn lines can be filled in by repeatedly applying more ink into the area, but it can be very tedious to get a strong line without fast flowing ink, and sometimes if you apply too much ink the lines blotch out.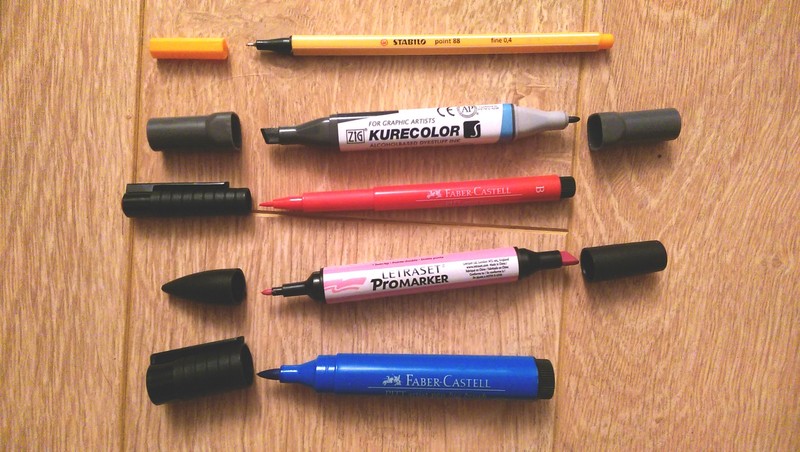 1. Faber-Castell Pitt Artist Brush Pens (B) (5 x 1 mm nib size)
The Faber-Castell Pitt brush pens are the best pens I have used for drawing the main highlights, lines and outlines for drawings on canvas. The pen nib is small enough for fine detailed work at the limits to which the rough canvas surface provides you with. These pens are great because they taper like a paint brush which makes the ink flow onto the canvas smoothly. The rough canvas texture that you draw onto, can affect the nib on these pens, wearing them down over time to a blunter point. If this happens the pens are still good to use for filling in rather than fine detailing. The different shades of grey and black are the best pens I have found for adding fine detailing to canvas artwork.
2. Letraset 2. Promarker Marker Pens (4 x 2 mm and 7 x 3 mm chisel nib size)
These Promarker pens have nibs on two sides which offers the ability to use the smaller pen for fine detail and the chisel size for block colouring in. They are particularly good for blending colours together and a blender pen can be purchased to mix the inks even further. The ink flows easily and strongly soaks into the dry canvas surface.
3. ZIG Kurecolour Twin S Marker Pens (1 x 5 mm pointed nib one end and 2.5 x 6.5mm chisel nib)
The Kurecolour Twin S marker pens are perfect for adding blocks of colour onto smaller areas such as filling in backgrounds. The ability to make a strong bold mark on the canvas without breaks in the lines is easy to achieve with these pens. The strong bold marks are perfect for larger canvases. These pens are not as good for adding fine details.
4. Faber-Castell Pitt Big Artist Brush Pens (B) ( 5 x 10 mm nib size)
The great thing about the larger sized Faber-Castell Pitt brush pens are that you can achieve the flexibility of the brush effect with the thick pen. This allows you to create strong sweeping lines on larger canvases. These pens can be good at filling in shapes, allowing you to get close to outlines and providing a quick block of colour. If you work fast enough you can also reduce the appearance of lines in blocks of colour using these larger pens.
5. Stabilo Point 88 Fineliners (0.5 x 1 mm)
The Stablio Pont 88 Fineliner pen was one of the first pens I used to draw onto canvas. They are not great for canvas drawing but are particularly bard to use for canvas which is not pre-primed. Primed canvas still has a rough texture, but the holes in the canvas are filled partially with paint, allowing a smoother surface to draw onto. If you have a primed canvas then you can use Stablio Fineliner pens to draw with. The benefit of these pens is the high level of detail you can achieve due to the thin nibs and quick flowing ink. However, these pens are not suitable for un-primed rougher canvas surfaces because the nib on the pen quickly wears away to stop the ink flowing, which ruins the pens. The nib can still wear down quickly on primed canvas if you press too hard. The best way to draw with these pens is slowly, and with patience. But they can be great for adding small details to complex ink drawings.