A computer
hard drive
not only influences data integrity and security, but also affects the performance of the system. A good quality
internal hard drive
guards against data loss and system failure. With the range of products available, finding the right drive requires some research. Drives come in varying capacities with different data access rates and spindle speeds. Learning about the top five internal hard drives simplifies the buying process, making it easier for shoppers meet their computing requirements. Buyers can find internal hard drives at computer shops and online from marketplaces such as eBay.
| | |
| --- | --- |
| 1 | Hitachi Deskstar 7K1000.D Internal Hard Drive |
The Hitachi Deskstar 7K1000.D is the manufacturer's first one-disk, 1 TB, 7,200 RPM 3.5-inch internal hard drive. It also comes in 250 GB, 320 GB, 500 GB, and 750 GB capacities. The 1 TB model stores up to 250 hours of high-definition video, 1,000 hours of standard video, 350 films, 250,000 four-minute songs, or 500 video games. It is suitable for commercial desktop applications, PC gaming, and personal data storage. It features Hitachi's Advanced Format, which increases the sector size on the hard drive, offering greater capacity and improving error-correcting. It has a 6 Gigabit per second (Gbps) SATA interface and offers greater data integrity.
---
| | |
| --- | --- |
| 2 | Western Digital Internal Hard Drive |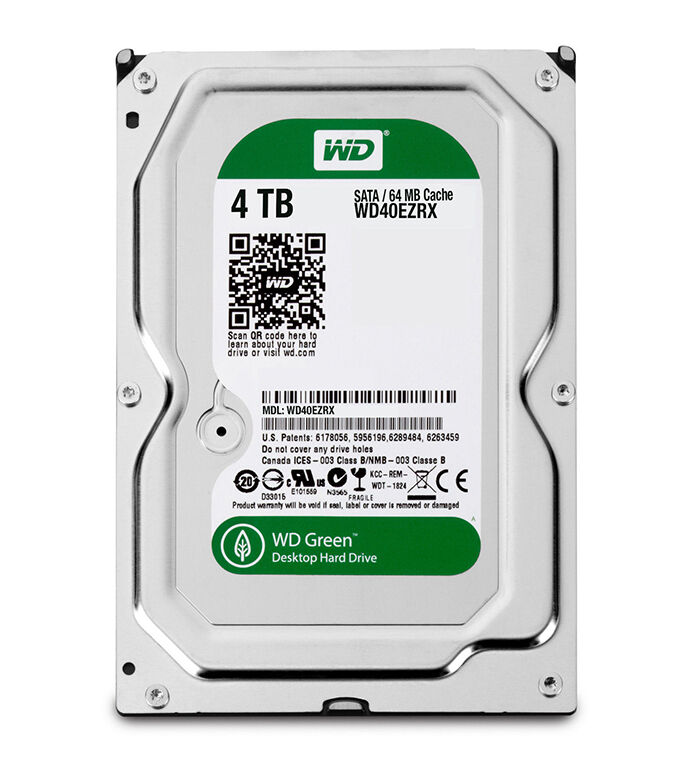 Western Digital (WD) internal hard drive series comes with a variety of features. The WD Blue range has capacities from 80 GB to 1 TB, and provides good performance and reliability for everyday computing. The WD Green range offers cool, quiet operation and larger capacities, from 500 GB to 4 TB. The WD Black range is available in 500 GB to 4 TB capacities, and is suitable for power computing. The WD Red range is ideal for RAID environments and comes in 750 GB to 4 TB capacities. The 10,000-RPM VelociRaptor series offers high-performance storage for power users, is suitable for workstation applications, and comes in 250 GB to 1 TB capacities. The drives all feature SATA 6 Gbps interfaces and come in 3.5-inch form factors. Red and Velociraptor drives also come in 2.5-inch form factors.
---
| | |
| --- | --- |
| 3 | Seagate Barracuda Internal Hard Drive |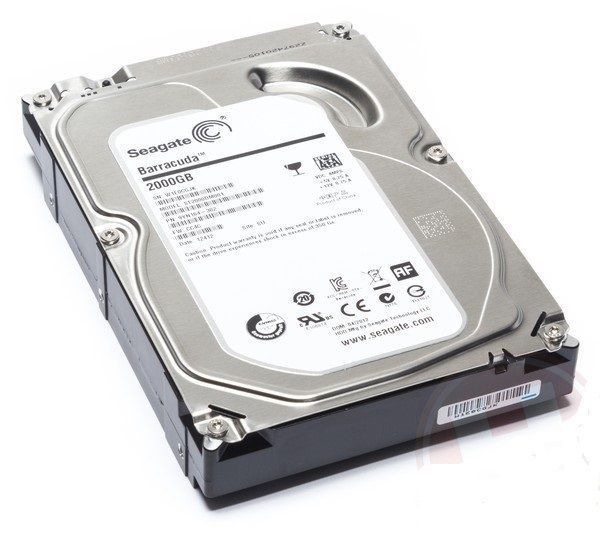 The Seagate Barracuda internal hard drive, renamed the Seagate Desktop HDD series, is a popular choice for mainstream desktop computing, all-in-one computers, consumer-grade network-attached storage (NAS) devices, and desktop RAID arrays. It features 6 Gbps interface connectors and is compatible with Windows, Mac, and Linux. The drive comes in capacities of up to 4 TB and with software that allows users to install 3 TB and 4 TB drives in Windows, including XP, without UEFI BIOS. The drive features perpendicular recording technology, which increases reliability and performance by aligning the data bits vertically on the disk. Its OptiCache technology improves overall performance and AcuTrac technology provides reliable performance in a range of environments.
---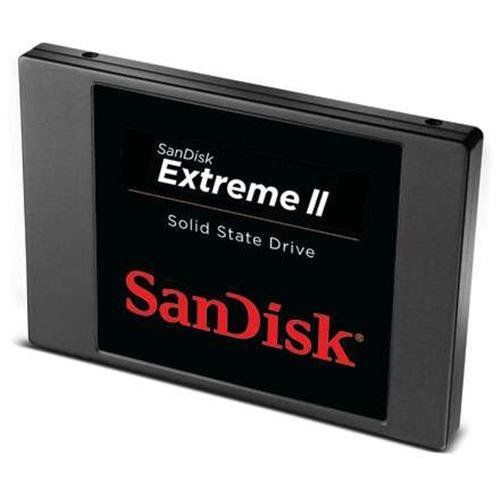 The Sandisk Extreme II SSD is an award-winning solid-state drive that increases system read and write speeds and responsiveness. It achieves sequential read speeds of up to 550 Megabits per second (Mbps). It produces faster boot-up speeds, quicker program loading, and improved game play. The solid-state technology resists data corruption and wear, and the disk can withstand shock and vibration. It uses less power than traditional internal hard drives and features a 6 Gbps SATA interface. It is more expensive than traditional internal hard drives, but its performance and data integrity benefits are valued highly by most power users.
---
| | |
| --- | --- |
| 5 | Maxtor DiamondMax 22 Internal Hard Drive |
The Maxtor DiamondMax 22 internal hard drive features Seagate technology at an affordable price. This well-engineered drive provides reliable storage, with capacities including 160 GB, 320 GB, 500 GB, 750 GB, and 1 TB. It features spindle speeds of 7,200 RPM and SATA 3 Gbps interfaces with Native Command Queuing (NCQ). Its sustained data rate of 105 Mbps delivers adequate performance for most mainstream desktop applications. The drive is suitable for home desktop computers, office and business computers, and general, non-PC, SATA storage applications.
---
How to Buy an Internal Hard Drive
eBay sellers offer a wide selection of internal hard drives for home, business, or power computing. You can use the search field, which is accessible from every page, to find what you need. To search, type a phrase, such as, "
500 GB internal hard drive
", into the field. Narrow your results by choosing the most suitable category filters. The right hard drive can improve a computer's performance and keep important data safe. Evaluate your storage and performance needs before shopping to find the perfect blend of features.