Buying
LAN interface cards
can be tricky for those who do not know what to look for as cards offer different specifications and features depending on the model. Most LAN interface cards work with LAN Ethernet or wired Internet but many also feature extras such as Wi-Fi to allow users to connect to wireless Internet. Prices and quality vary from model to model, so buyers should pay attention to features, materials, and cost. eBay, some electronics shops, and specialty computer stores all stock LAN interface cards. eBay also offers deals on LAN interface cards, as well as some used options, so buyers on a budget can find more affordable cards.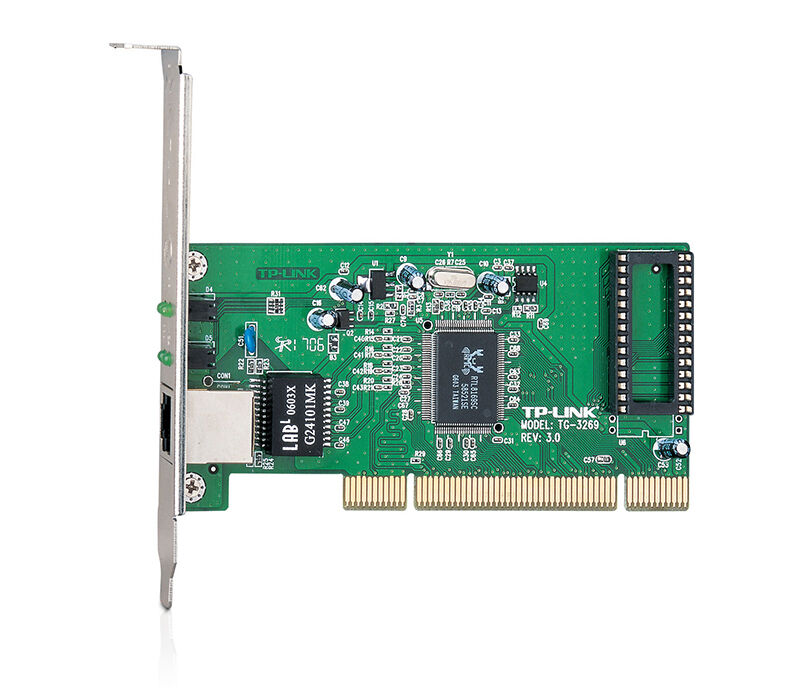 The TP-Link TG-3269 LAN interface card is a full-function Gigabit 32 bit 33 or 55 MHz PCI bus adaptor and a budget option for home computers and basic small business computers. The Gigabit Ethernet adaptor works with 802.3, 802.3u, 802.3ab, 802.3x, 802.1q, 802.1p, CSMA/CD, TCP/IP, and PCI Revision 2.1 or 2.2 Internet protocols, making it an extremely versatile card for most users.
---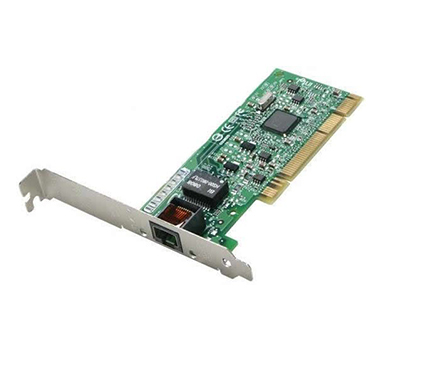 The Intel PWLA8391GT LAN/NIC interface card is an environmentally friendly, lead-free network adaptor for desktop computers. The card features 10/100/1000 Mbps transfer for seamless transitioning between Gigabit and Megabit Internet, with performance enhancing interconnects and controllers that improve the quality of transfers. Built-in cable diagnostics allow the LAN interface to automatically test and compensate for cable issues to prevent interruptions. The card comes with Intel's single driver install software, so it is as easy to install as it is to use.
---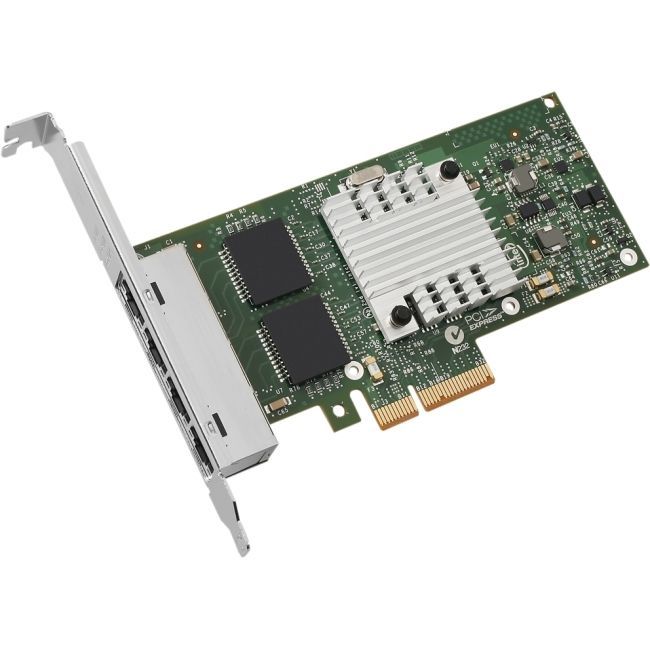 The Intel E1G44HTBLK LAN server adaptor is an excellent network interface card for servers. The Intel cards features standard RJ45 connectors with PCI Express 2.0 interface, allowing them to connect to most servers and computers. The 10/100/1000 Mbps streaming allows the cards to keep up no matter what the router speed, while multiple Internet standards, including 802.3, 802.3ab, and 802.3u, make the cards compatible with many routers.
---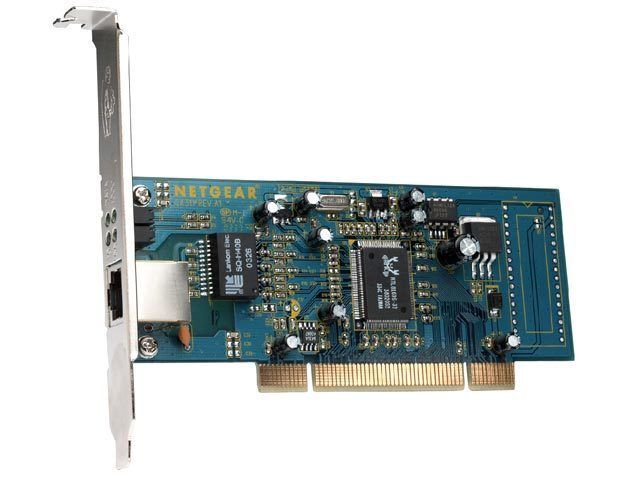 The Netgear GA311 is an internal networking card for home and business use. The GA311 works with small and large projects over 10/100/1000 Mbps so that it can handle everything from CAD and videos to online gaming and chatting. It has RJ45 connectors and PCI 2.0 interface and works with all major operating systems including Mac, Windows, and Linux.
---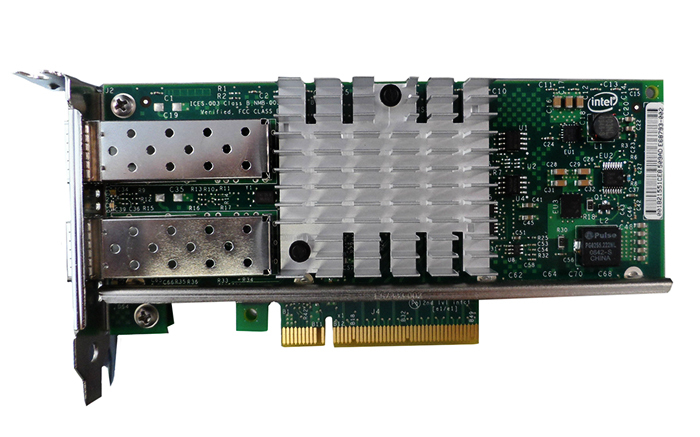 The Intel E10G42BTDA or X520-DA2 is a converged Gigabit Ethernet controller with SFP direct attachments for improved quality streaming, intelligent offloads, and Intel virtualization technology for connectivity. The X520-DA2 works best with servers and is compatible with over 15 different server operating systems. Dual ports and data direct technology allow the Intel to stream data without losing quality or speed, while built-in traffic management helps control loads, so that the user gets the best experience. While expensive, the E10G42BTDA offers high quality parts, connectivity, and streaming for business owners who want the most out of their investment.
---
Picking the Right Interface Card for the Job
Not all LAN interface cards on the market are right for everyone. Some cards are for home use while others work in servers to handle heavy traffic and large amounts of data. The latter are considerably more expensive but offer higher quality and more technology to business owners. Home users can typically go with a much more affordable option, as they do not need most of the features in a higher-end card. Business owners should also shop carefully to ensure that the LAN card they purchase matches their specific requirements. The material, the size of the card, its speed, the number of slots, and the type of computer all make a difference to the end user experience. Buyers can simply pay attention to the specifications in order to find the best card for their needs.
Finding LAN Interface Cards on eBay
eBay is a great place to look for LAN interface cards because there are thousands of sellers listing plenty of computer accessories and parts. Buyers can choose from server LAN interface cards or home versions. They can look for new or second-hand cards, as well as deals on computer components including Ethernet cards. Buyers can search for the make and model of their choice from any eBay page, or browse through results to find something that suits their feature requirements. From there, buyers can choose a specific seller, check his or her feedback score, and make a purchase.