LED lights offer a number of advantages over traditional incandescent bulbs including longer lifespan, better energy efficiency, and softer light. While popular for desk lamps and floor lamps, LED lights are relatively difficult to find as table lamps. Despite that, there are still several brands, designs, and sizes of LED table lamps for you to choose from. Before buying, learn about the top five LED table lamps to simplify your purchase decision.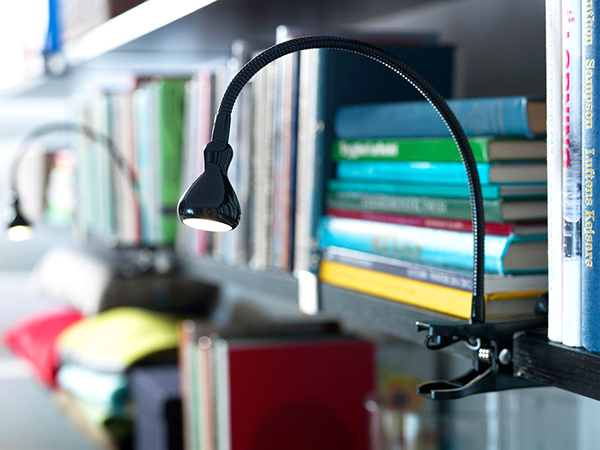 If you are looking for an affordable, but good quality, LED lamp for your table, then the Jansjo lamp from Ikea is a great option. The Jansjo comes in five different colours, features a swivel neck, and a small LED light with a single bulb. It is also clip-on, so you can position it on any table or desk.
Philips Ledino Bis LED Lamp
The Philips Ledino line is one of the best options if you are looking for LED table or floor lamps, but the Bis stands out as a versatile lamp. The Bis comes in white and brushed stainless steel, features an adjustable neck and a wide, stable base, and a large soft LED light with a wide lighting spread. Its 20,000-hour life span works out to around three years of continuous use.
Lloytron Aeon Polished Chrome Hobby LED Lamp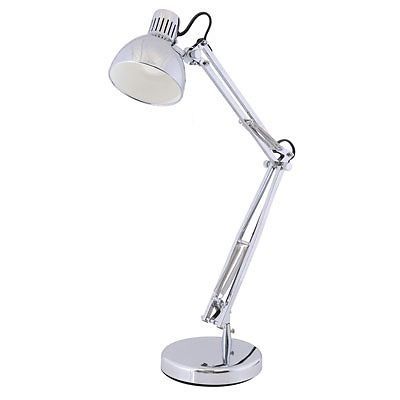 The Lloytron Aeon Polished Chrome Hobby LED Lamp may sound contemporary, but it is actually one of the top traditional-style LED table lights available on the market. The Aeon features a tall triple jointed swivel arm that adjusts for height and position. Its 5W LED bulb emits 350 lumens of light from a wide reflective hood.
Flos Piani LED Lamp
The Flos Piani is a designer LED lamp for on a table or desk. The lamp's unique design includes a base and a top, and the base lights up. The Piani is available in green, red, white, and a few other colours, allowing you to buy it based on the decoration scheme in your home. The Piani offers a unique mix of soft mood lighting and designer style.
Eglo Blob LED Lamp
The Eglo Blob is another designer light in a modern-style round glass housing. The entire lamp lights up to emit soft LED light in every direction. The Eglo Blob is made of glass, and comes in several shades including white, red, orange, and various mixes of the two shades.