Gamers, movie fans, professionals, and Internet surfers all have one thing in common: They need a great LED monitor. Check eBay for the best prices on the newest LED technology in computer monitors from brands like BenQ and
Philips
. Search by brand, such as ViewSonic, or search for a particular model, such as the Apple LED Cinema Display. Purchase from Top-rated sellers for the best experience, and arrange a pickup in person with a local seller to avoid shipping a fragile monitor.The right monitor makes or breaks the computer experience. With an LED screen, you do not miss a second of a movie due to glare or interference, and games are even more exciting with amazing clarity and smooth transitions.
LED monitors
offer a cinematic experience in your home even if you are just surfing the Internet.
| | |
| --- | --- |
| 1 | Apple LED Cinema Display |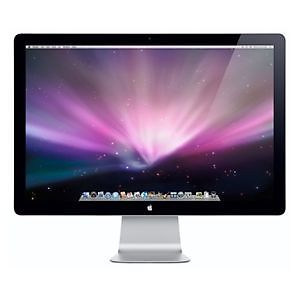 The flat-panel Apple LED Cinema Display monitor offers consumers two sizes: a 24-inch display and a 27-inch display. The LED monitor works with the MacBook line of computers, and has three inbuilt USB ports. The monitor includes a camera, microphone, and premium sound system with included speakers. The thin, lightweight screen has a 1920x1200 pixel resolution screen and includes a connector to power the MacBook laptop easily.The monitor has a tilt for consumers to customise their viewing experience, and Apple products are a good option for consumers concerned with the planet. The monitor does not use mercury or arsenic, and all of its components are recyclable. It also has an energy saving mode which consumes less power. Users enjoy superior image quality in a sturdy, durable monitor that works alongside the MacBook perfectly.
---
| | |
| --- | --- |
| 2 | Samsung SyncMaster S27A850D |
Fully loaded, the Samsung SyncMaster S27A850D includes a slim design with a thin panel and an HD screen. The monitor offers consumers the special Plane Line Switching technology which Samsung uses to create bright, sharp images without using excess power. The monitor is mountable, and measures in at 25.2 inches.Ports include two DVI ports, a power adapter port, three 3.0 USB ports, and one 2.0 USB port. The adjustable monitor makes viewing simple from any angle, and the picture itself is customisable with controls for the contrast, brightness, and sharpness. Anti-glare material coats the monitor to reduce screen glare in bright light. This Samsung SyncMaster LED monitor is Mac and PC compatible.
---
| | |
| --- | --- |
| 3 | ViewSonic VX2370SMH-LED |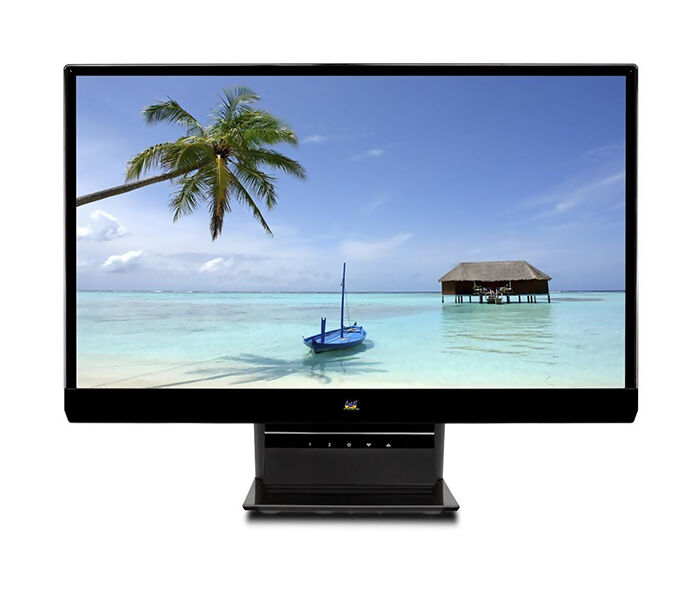 The widescreen, high-definition monitor from ViewSonic offers buyers many features for an affordable price. The ViewSonic VX2370SMH-LED includes a 23-inch display with a frameless design. The eco-friendly monitor also includes IPS technology so colours are detailed and vivid, and the monitor works well for many uses including movie streaming, gaming, and work. Made with SRS sound, the speakers offer an immersive sound experience with two inbuilt speakers for the most powerful performance.Unlike other monitors, IPS technology creates less image interference and ensures colours are true and balanced from any angle. The slim, lightweight monitor includes connections for HDMI cables, which not all monitors have, as well as DVI and VGA outputs.
---
| | |
| --- | --- |
| 4 | Philips Brilliance 298X4QJAB |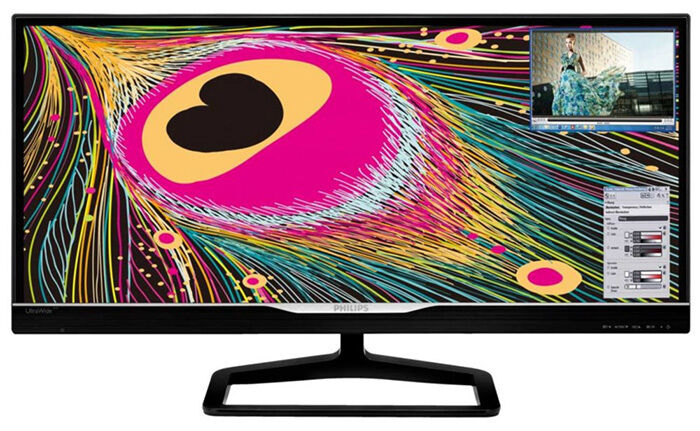 Highly rated electronics brand Philips brings users a superior LED monitor with its Philips Brilliance 298X4QJAB model. The Brilliance offers users a flat-panel, 29-inch IPS display with a high-pixel resolution for stunning image clarity. The monitor is wider than other monitors, making the screen even larger with a panoramic display, which is perfect for movies and gaming. This Philips Brilliance model still manages to be slim and stylish, and includes many convenient ports for HDMI, DVI, and DisplayPort.The screen width allows multitasking on the Internet with the ability for consumers to view more than one open page at a time, and improved colour technology allows the monitor to display the entire RGB realm of colours without compromise. The DisplayPort makes it easy for users to stream monitors together for simple device networking, and SmartTxt keeps text looking its sharpest for document reading and office applications.
---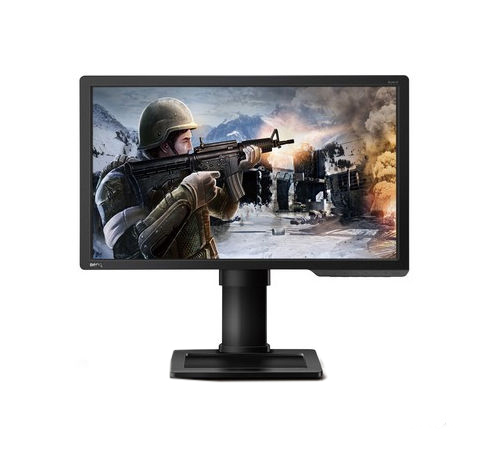 BenQ offers gamers and entertainment buffs the BenQ XL2411T, which combines a 24-inch monitor with many features including a 3D-ready option, multiple ports, an equaliser for customisation, and smooth, crisp video with no interference. What this LED monitor offers to gamers that other displays do not is the Black eQualiser, which is a type of colour technology meant to enhance the display when game playing darkens or colours change.The refresh rate is unbeatable, and the BenQ monitor works in conjunction with a myriad of first-person shooter games. Professional gamers use this monitor, and there are many good reasons why, including the flicker-free screen in any level of brightness and the high level of customisation available including display mode and smart scaling.
---
How to Buy LED Monitors on eBay
There are several types of monitors used in conjunction with computers. Each type of monitor offers its own set of benefits. One of the sharpest and clearest types of monitors is the LED monitor. Created with light emitting diodes,
LED monitors
offer users improvements over the LCD monitors of the past by using a unique type of backlight to bring the LCD crystals to life and provide a crisp display.There are many brands of LED monitors compatible with a variety of computers, and consumers choose the model, screen size, and brand according to budget and need. LED monitors offer saturated colour and bring details to life, and there are five top models for consumers to consider before purchasing.