LEDs have become highly popular due to the fact that they last longer, consume less energy, and are brighter than most other light sources. Because of this, they now appear in many different kinds of electronic devices, such as projectors.
LED projectors
require no maintenance and are far less fragile than conventional projectors. On average they have a 25-year lifespan are are likely to be replaced by newer technology before they stop working. Shopping for projectors can be confusing because there are so many brands and options. The following sections list the top 5 LED projectors recommended by experts in the field.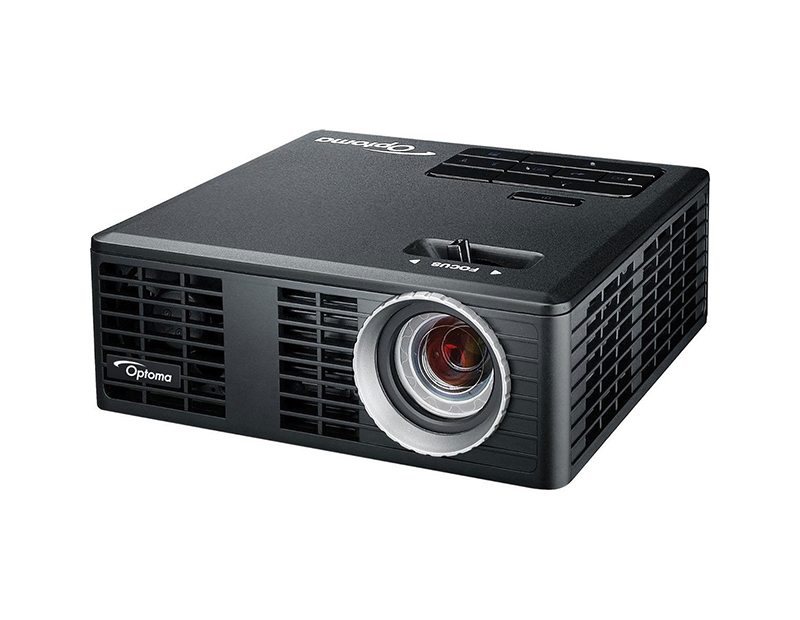 The Optoma ML550 Projector is tiny at just 400 g. It measures 38 by 104 by 106 mm and it is the perfect solution for those who need a portable projector. This particular projector is best for office use due to its portability, but it does well in the home as well. It accesses media through a USB, SD card, VGA input, or the HDMI port. The Optoma also supports supports most formats of documents files, music files, and video files. Biztech Magazine says that the images are sharp, colourful, and the LED lamp produces 500 lumens. The lower lumen output is why some people prefer this projector for their office, rather than for in-home entertainment.
---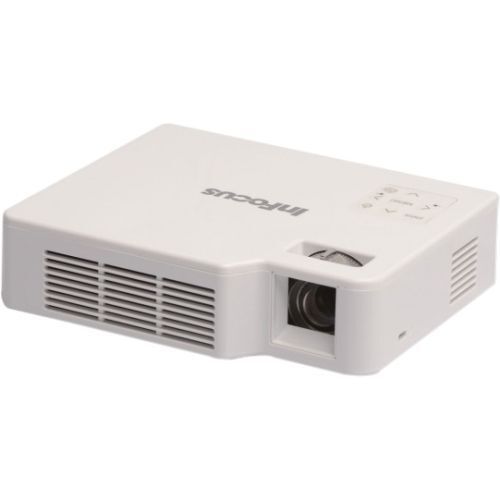 The folks from Digital Trends recommend the InFocus IN1144 even though their initial reaction was that it may be too small to be an effective LED projector. It weighs 800 g pounds and is slightly larger than the Optoma. However, the portability does come in handy and it still has all of the needed connection methods such as a USB, SD slot, HDMI port and VGA port that make it useful in the home and in the office. People can even use this projector to give presentations without having a computer hooked up. The InFocus reads PowerPoint docs and all other formats. Those who want to watch videos in quiet can hook up their headphones through the audio jack. The projector also boasts a 30,000 hour lifespan. It only outputs 500 lumens, but in a totally dark room, that is adequate. With its affordable price, Digital Trends recommends the InFocus as a great projector to start out with.
---
| | |
| --- | --- |
| 3 | BenQ GP1 LED Portable Projector |
The BenQ GP1 LED portable projector is one of the many popular, compact devices. It did not take long for people to discover how convenient it is to have a high-tech projector that's half the size of most other devices. The experts from Trusted Reviews chose the BenQ to test out and they were more than impressed. It measures at 54 by 136 by 120 mm and weighs only 565 g. It is not the smallest projector on the market, but it's pretty close. It even looks attractive, which the majority of projectors cannot boast. One of the features that sets the BenQ apart is its iPod port. It can play music and videos from these Apple devices. The biggest downfall of the projector is its very low 100 lumen output, but at least it is an affordable unit.
---
| | |
| --- | --- |
| 4 | Optoma ML500 LED/DLP Mobile Projector |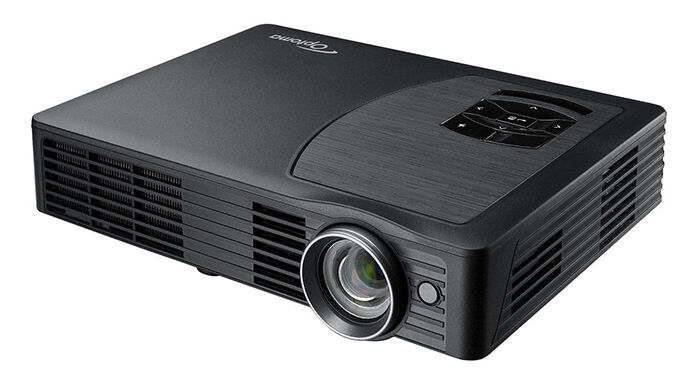 The Optoma ML500 is another projector intended for home and office use. About.com tells its readers that the Optoma is very easy to set up for entertainment, gaming, and presentations. It puts out 500 lumens and has impressive 3D capabilities; something that the ML550 cannot claim.
---
| | |
| --- | --- |
| 5 | ASUS P1 Portable LED Projector |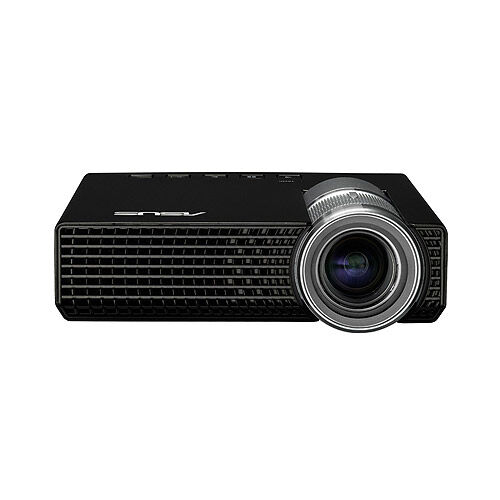 Laptopmag reviewed the ASUS P1 portable LED projector and found it to be satisfactory. It produces 700 lumens, weighs 413 g, and lasts up to 30,000 hours. Like the other portable devices, this one is ideal for those who want a versatile device. With its low price and a 700 lumen output, it's a great deal. Bloggers also recommend the ASUS and are impressed with its ability to project a 51 in screen in a small room, and also be used as a home theatre projector. It has all the needed ports, including the HDMI for high resolution movies.
---
How to Buy LED Projectors on eBay
Projectors can improve your home theatre as well as make office life much easier. eBay has a large selection of projectors from all brands. View the top five or find others that may attract your interest by using the eBay search bar. Simply enter in the product name, such as "ASUS P1 portable LED projector", a general search such as "LED projector". Either way works and when the list of products appears, you can start shopping for the best projector that meets your needs and your budget. Pay attention to things like postage and packaging prices as well as the seller's reviews.