An
LED television
is an LCD TV that comes with a type of backlighting, namely, light-emitting diodes, better known as LEDs. The main benefit of an LED television is its slimness, which allows this kind of TV to fit into any home. An LED TV can even be mounted on a wall. An LED TV with edge lighting, which has LEDs around the screen, is especially small due to the small size of these lights. Local dimming backlighting positions the lights behind the screen. Whatever the exact technology, LED televisions are almost a necessity for many people in the modern world. The top five LED TVs, available in high street electronics stores or on online sites, such as eBay, include models from Sony, LG, Panasonic, Samsung, and Sharp.
| | |
| --- | --- |
| 1 | Sony W802A Series LED Internet TV |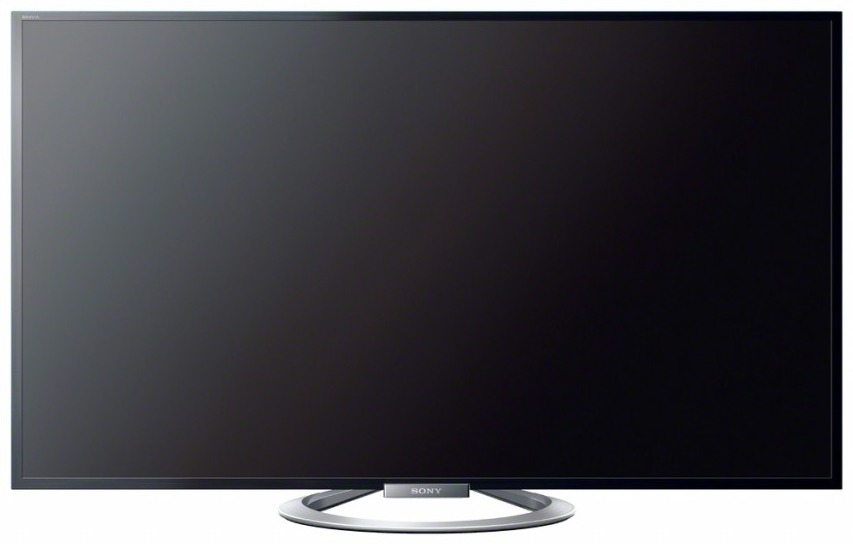 The Sony W802A Series LED Internet TV uses the dynamic edge LED backlighting as well as edge dimming. Thanks to built-in Wi-Fi, the television also connects to the Internet, allowing its owners to enjoy advanced features, such as streaming YouTube videos through devices like Apple TV and Google Chromecast. It is also possible to connect a smartphone or tablet to the television to view Internet content on the big screen. The X-Reality PRO enhances the picture, providing excellent detail and lifelike images, while the MotionFlow XR technology improves refresh rates, displaying motion precisely as a result. 5.1-channel surround sound provides exceptional audio quality without the need to connect external speakers.
---
| | |
| --- | --- |
| 2 | LG 60LA6200 Class Cinema LED Smart TV |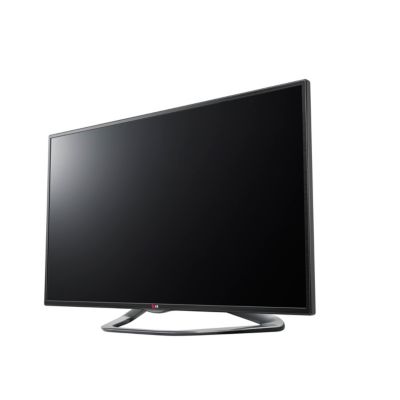 The LG 60LA6200 TV is an LG Smart TV that combines many applications for a unique entertainment experience. For instance, voice recognition allows one to navigate through applications and TV channels effortlessly. The Magic Remote that comes with the TV also works with many other devices and helps to reduce clutter at home. LG Cinema 3D effects provide a lifelike picture, also converting 2D to 3D, while the split screen allows users to play multiplayer games on a big screen. This TV offers a high-definition picture with a resolution of 1080p.
---
| | |
| --- | --- |
| 3 | Samsung F8000 Series 8 Smart HD LED TV |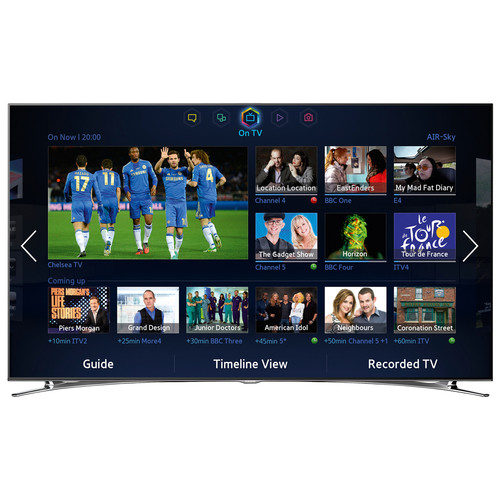 The Samsung F8000 Series 8 Smart HD LED TV interacts with the viewer through motion control and voice recognition. Intelligent Viewing automatically adjusts the picture and provides optimal quality. The TV can be adapted to suit individual needs and viewing habits. With a twin TV tuner, it is also possible to watch a different channel on another device, such as a tablet. The TV is always up-to-date, as it updates automatically with Smart Evolution. The TV also recognises faces and has a built-in camera. This Samsung TV is eco-friendly and has the highest energy rating.
---
| | |
| --- | --- |
| 4 | Panasonic Smart Viera Class E60 Series HD LED TV |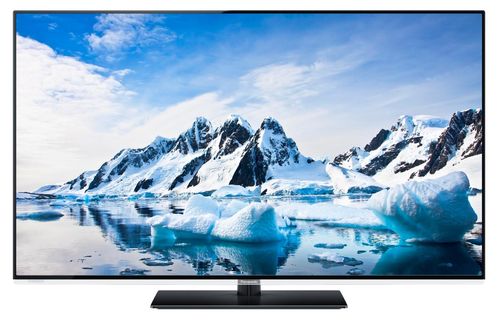 The Panasonic Smart Viera Class E60 Series television features a personalised My Home screen for keeping track of favourite content, such as personal videos, pictures, video-on-demand, and TV programmes. Each family member can create his or her own home screen. Swipe & Share transfers content from a smartphone or tablet to the TV screen, or vice versa, over a wireless connection. The main functions are easily controllable with voice recognition. Thanks to the Backlight Blinking technology, images on the screen are clear, sharp, and with exquisite contrast. The bezel around the screen is very narrow, creating a true big-screen experience.
---
| | |
| --- | --- |
| 5 | Sharp 8 Series Aquos LED TV |
Sharp 8 Series Aquos LED TVs are some of the biggest on the market in terms of screen size. They are available in 60, 70, and 80 inches. The Aquos UVA Display delivers dynamic HD images with clarity and precision, while the Aquomotion 960 technology for backlight scanning optimises the refresh rate for viewing fast-paced action in high detail. Built-in Wi-Fi and Smart TV provide access to many multimedia applications. The TV is very slim, thanks to diamond-cut bezel edges.
---
Full Array and Edge Lighting in LED TVs
Full-array and edge lighting are the two main types of backlighting used in
LED TVs
. A full-array TV has rows of LED lights behind the entire screen surface. Local dimming is often an extra feature accompanying the full-array range. In the case of edge lighting, the LED lights are only at the screen's edges, thus making the
television
extremely lightweight. These LEDs illuminate the screen thanks to light guides, although problems may arise in regards to uniformity, as the edges may be lighter than other areas.
How to Buy an LED Television on eBay
eBay sellers offer many deals on high-quality LED televisions. Start your search for any of the five top LED televisions by typing the desired brand and model into the search box at the top of any eBay page. Should the initial search yield too few results, try clicking on similar results, or modify the keywords. Read through the detailed item listing to ensure that you have found the right model and to check its specifications, such as Internet-connectivity, ports, backlighting, and integrated technologies. The top five LED televisions from Sharp, Samsung, Panasonic, LG, and Sony have many advanced features. In case of any questions regarding delivery, refunds, item specifics, or shipping, feel free to contact the seller.