For generations,
LEGOs
have been incredibly popular toys. The easy, snap-together design of LEGO blocks makes it easy for children to build pre-designed sets or to create their own play sets. LEGO sets have an audience that spans all ages, not just children. Many adults find it enjoyable and relaxing to assemble a large LEGO set, and they take pride in displaying their builds for family and friends. Whether shoppers are searching for themselves or for children in their families or social circles, they should be aware of some of the top LEGO sets of all time. Prized by children and collectors of all ages, these sets are available on eBay as well as in some local toy stores.
| | |
| --- | --- |
| 1 | Hogwarts Castle LEGO Set |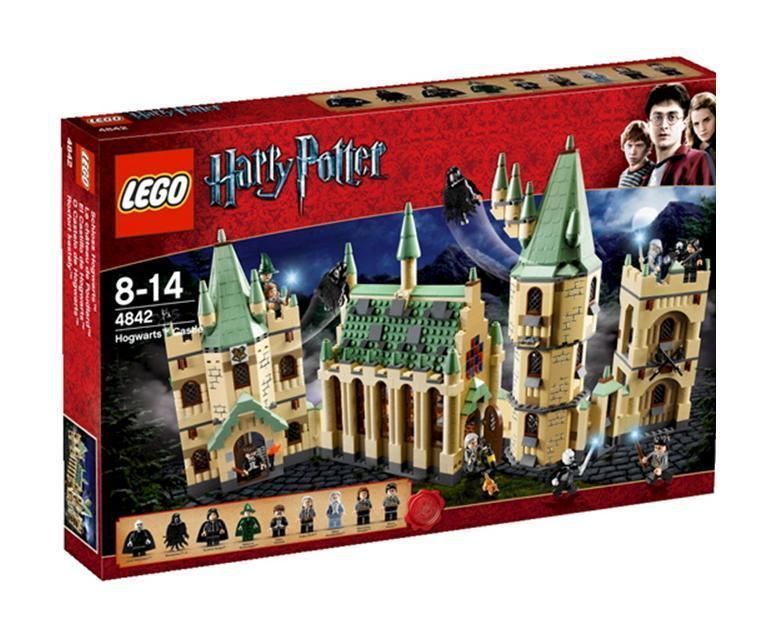 The expansive Hogwarts Castle LEGO play set celebrates the beloved children's series about a boy wizard and his magical adventures. Buyers look for the fourth set, which features a variety of updates and unique features, including LEGO stained glass windows for the castle. The set has Dumbledore's office, with tiny accessories such as the Sword of Gryffindor, the Basilisk fang, and the Sorting Hat. In addition, the set features the Gryffindor common room, the library's restricted section, and the Astronomy tower. With 1,290 blocks and other pieces, users find this set a pleasant challenge. Children enjoy playing with the nine minifigures in the set, including Professor Dumbledore, Lord Voldemort, Harry, Hermione, Professor Snape, and others.
---
| | |
| --- | --- |
| 2 | Star Wars Death Star LEGO Set |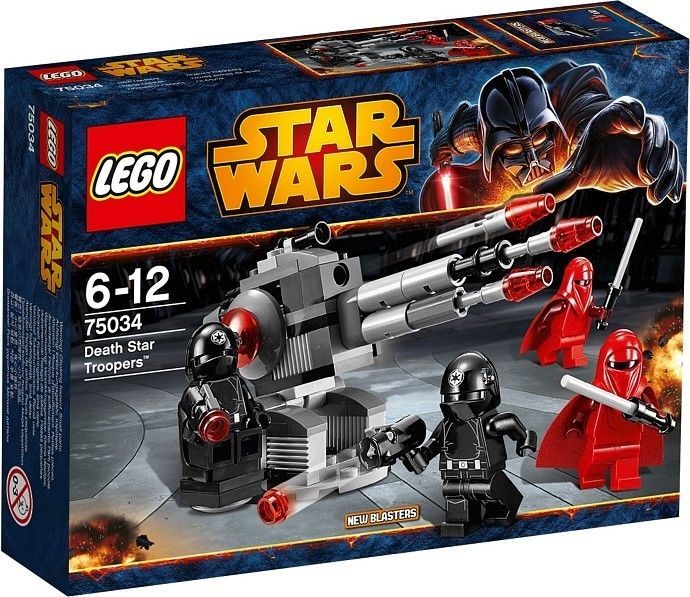 Many LEGO fans of all ages cite the LEGO Death Star as one of the top five sets of all time. For Star Wars fans, this set hold special charm. The giant Death Star includes several different rooms from the original 1977 Star Wars movie, as well as 25 different minifigures. Luke Skywalker and Han Solo in their Stormtrooper garb are among the prized minifigures in this set. Others include R2D2, Ben Kenobi, Darth Vader, the Emperor, Chewbacca, Leia, and C3PO. Owners set up their minifigures in the detention block, hangar bay, Emperor's throne room, conference chamber, or control room. A Death Star superlaser attaches to the side of the structure for dramatic effect. Another popular accessory for this set is the TIE advanced starfighter, which works with its own movable launch rack. Fully assembled, the Death Star set stands 41 cm high and 42 cm wide.
---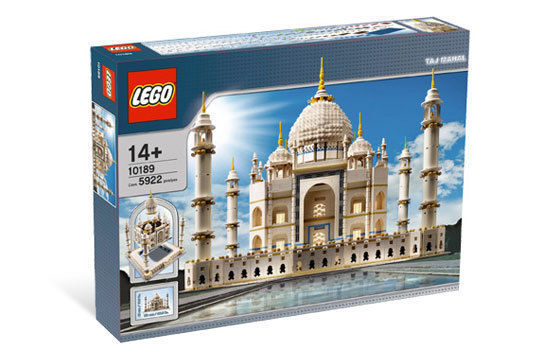 When LEGO released it in 2008, the Taj Mahal LEGO set was the biggest play set ever made. With its unique elegance and complexity, the Taj Mahal set retains its spot among the top five LEGO sets of all time. Once assembled, the entire structure is 51 cm wide and 41 cm tall. If owners need to transport the set after they have constructed it, they split it into three different portable sections so that they do not have to completely break it down. The Taj Mahal set includes over 5,900 pieces, resulting in a complicated and accurate model that includes arches, finials, minarets, and steps to closely mimic the real building. The lengthy build time required for the set makes it ideal for experienced users. Though it is fairly expensive, it is well worth the investment to complete a LEGO collection.
---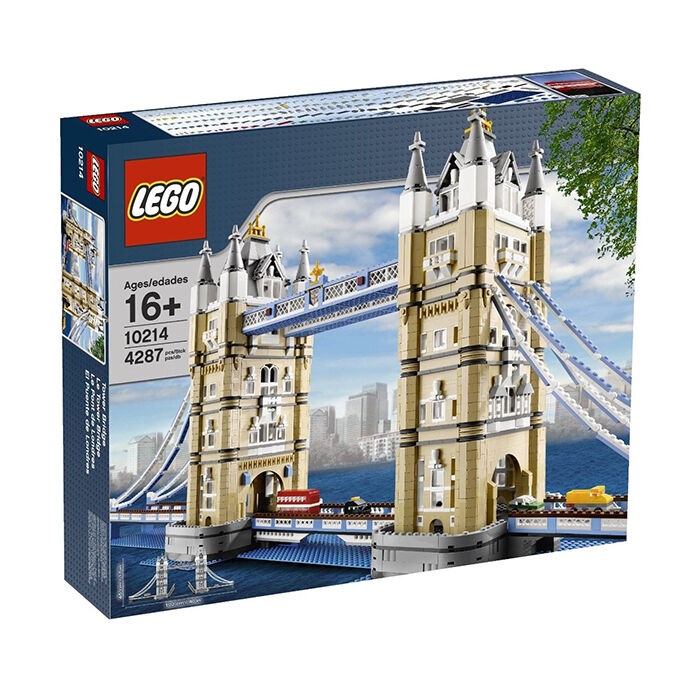 The Tower Bridge LEGO model duplicates London's iconic structure, the magnificent bridgespanning the River Thames. At 102 cm long by 45 cm high by 26 cm wide, this set is one of the largest available. It comes with several figures and accessories to enhance the play experience or the display mode. Four tiny vehicles come with the set. If buyers plan to purchase it used, they ensure that the set includes a yellow truck, green car, red double-decker bus, and black taxi. The drawbridge for the set opens and closes, enhancing the realistic feel of the model. Owners enjoy the tiny details, including the tower embellishments, bridge cables, arches, and windows. Like other large, complex LEGO sets, the Tower Bridge comes apart into sections for portability.
---
| | |
| --- | --- |
| 5 | Black Seas Barracuda LEGO Set |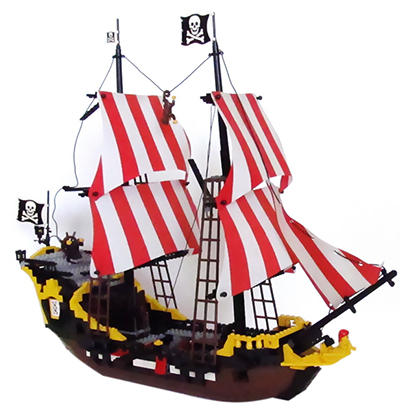 For lovers of vintage LEGO sets, the Black Seas Barracuda lands in the top five LEGOs sets of all time. It came out in 1989 to accompany a LEGO pirate line. Eight different pirate minifigure adds play value to the set. Seven of them are male, and one of them, Captain Redbeard, is LEGO's first named minifigure. Owners have a total of 909 pieces in this set. Children and adults alike enjoy the details such as the map, treasure chest, monkey, and cannons. The rigging pieces are sturdy yet flexible and complete the ship perfectly.
---
How to Buy Top LEGO Sets on eBay
Start shopping for LEGO sets on any page of eBay's website. Remember to check the eBay Shops area of the website as well. Search with general terms, such as "LEGO sets", or enter the name of the specific set that you want. Check each listing for free shipping offers and Top-rated seller seals which indicate the seller's calibre and high feedback scores. Once you have done your research and decided which top LEGO play set you want, you should be able to select a product to thrill the recipient or yourself. With a magnificent new LEGO set or a pre-owned set in great condition, a holiday, birthday, or other special occasion becomes even more memorable.