A disc array is a vital component for those people who need a vast amount of storage space.
Disc arrays
are electronic devices which contain more than one disc drive and include a cache memory and have feature like virtualisation and RAID, (redundant array of independent disks), which offer users increased functionality. Storage Area Network (SAN) disc arrays are a category that includes monolithic SAN arrays, utility storage arrays, and modular SAN arrays. Large storage SAN disc arrays are located at electronics stores and online at eBay. Being able to store and retrieve large volumes of information is sometimes crucial for many individuals and businesses. There are many large SAN disc storage solutions available, and often it is helpful to know which ones are the most reliable before purchasing such a unit.
| | |
| --- | --- |
| 1 | HP MSA60 Modular Smart Array |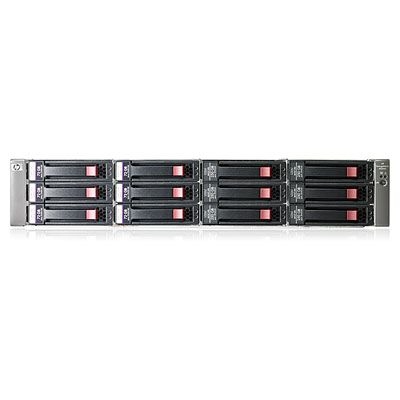 Hewlett Packard offers a wide variety of large storage SAN disk arrays. The HP MSA60 Modular Smart Array comes complete with 12 drive bays that include four bays with 1 TB SATA, two bays with 750 GB SATA, four bays with 250 GB SATA, and two blank spare bays which give the unit a total storage capacity of 6.50 TB. Used HP MSA Modular Smart Arrays typically include SAS plus power cables and are less expensive to purchase. People who are want to explore this option may want to make sure that all necessary set-up parts like rails come with the disk array or prepare to buy them separately.
---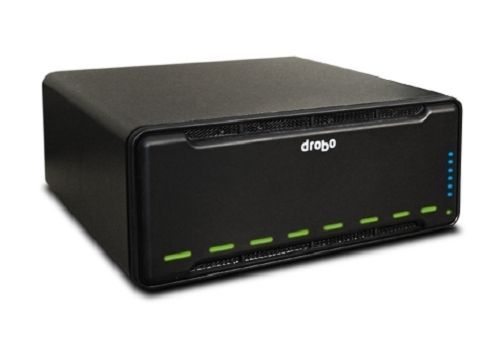 The Drobo B800i-2A31 is a large storage SAN disc array with eight individual bays. This model is ideal for small businesses because it has the ability to hold up to 24 TB of information with ease. More storage capacity is available by adding a new hard drive or by removing a small hard drive and replacing it with a larger one. This feature, not commonly found with other SAN disc arrays, is one reason why this model is so popular. This is possible due to BeyondRAID technology the makers incorporate into the design of this particular unit. Another feature that makes this type of SAN disc array different from others is that this model is capable of allowing users to expand the storage capacity with new disk drives which have more storage space available.
---
| | |
| --- | --- |
| 3 | Dell EqualLogic PS6000XV |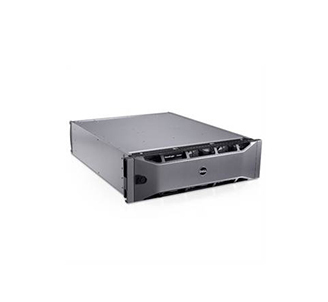 A large storage capacity SAN disc array, the Dell EqualLogic PS6000XV comes with 16 bays. It comes with dual redundant controllers and automatic RAID 5, 6, 10, and 50. In order to help keep this unit running at peak performance, this disc array includes two cooling fans. This Dell EqualLogic includes SAS disk drives that run at 15,000 RPM, which makes the transaction of data flow seamlessly and gives the unit a storage capacity of approximately 9.6 TB per array possible. It also provides excellent fault tolerance allowing the device to function more reliably.
---
| | |
| --- | --- |
| 4 | NetApp FAS2050 Disk Array System |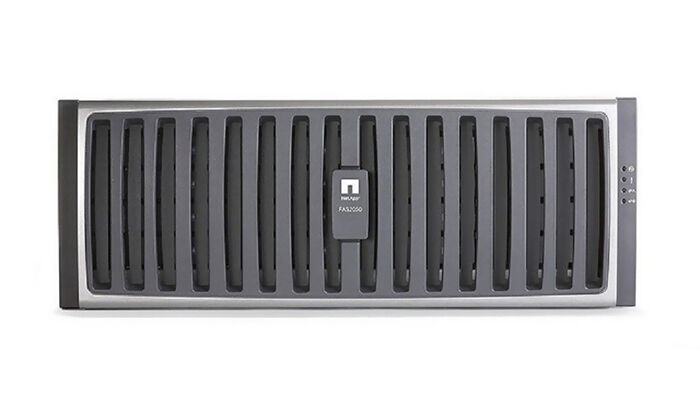 The NetApp FAS2050 is a type SAN disk array with the ability to store and maintain a high volume of information in a reliable manner. This unit stores up to 104 TB of data, which makes it an ideal unit for those seeking a storage appliance that effectively allows them to expand, disperse, and manage large amounts of information efficiently. It is also a very versatile storage method because it of the intelligent software that is built into this model. The NetApp FAS2050 allows users to also choose between either internal SATA drives or SAS drives.
---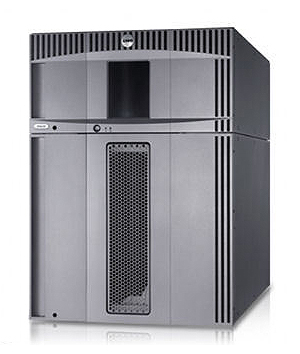 Dell again makes the list of top large storage SAN disc arrays with its PowerVault ML6000. This storage device features a design that ensures the integrity of the data storage remains safe and easily retrievable. It is a modular disk array with enterprise-level capabilities which allow users to scale their SAN information backups. This storage solution also includes proactive monitoring, which is a function that enables the vital subsystem components monitoring capabilities. This versatile device also grows with the business because of features that give users the ability to increase the storage capacity as their needs for information storage increases.
---
How to Buy Large SAN Disc Arrays on eBay
One of the things that many people thoroughly enjoy about shopping on eBay is that there is a wealth of items available to meet both their personal needs and the needs of growing businesses. It is easy to find items like large storage San disk arrays by typing keywords into the search query box located on any page of the site or by taking advantage of the advanced search option feature. Buying a SAN disk array is oftentimes a big investment, and making sure that important information is stored safely is a priority. For this reason, it is helpful to know which devices are the top ones on the market and that provide a safe storage solution that meet the needs of users.