Summer jackets
are wardrobe staples for many men. The British weather is unpredictable at best, so summer jackets are vital to protect against wind, rain, and cool temperatures. There are a wide range of summer jackets for men to choose from, ranging from a smart or smart-casual blazer, a military jacket, a trench coat, a rain jacket, or a windbreaker. Military jackets, blazers, and trenchcoats work well for formal, casual, and work wear, while rain jackets and windbreakers lend themselves to outdoor pursuits, ranging from sports and hiking to walking the dog. Consumers can find men's summer jackets on eBay in new or used condition at very competitive prices.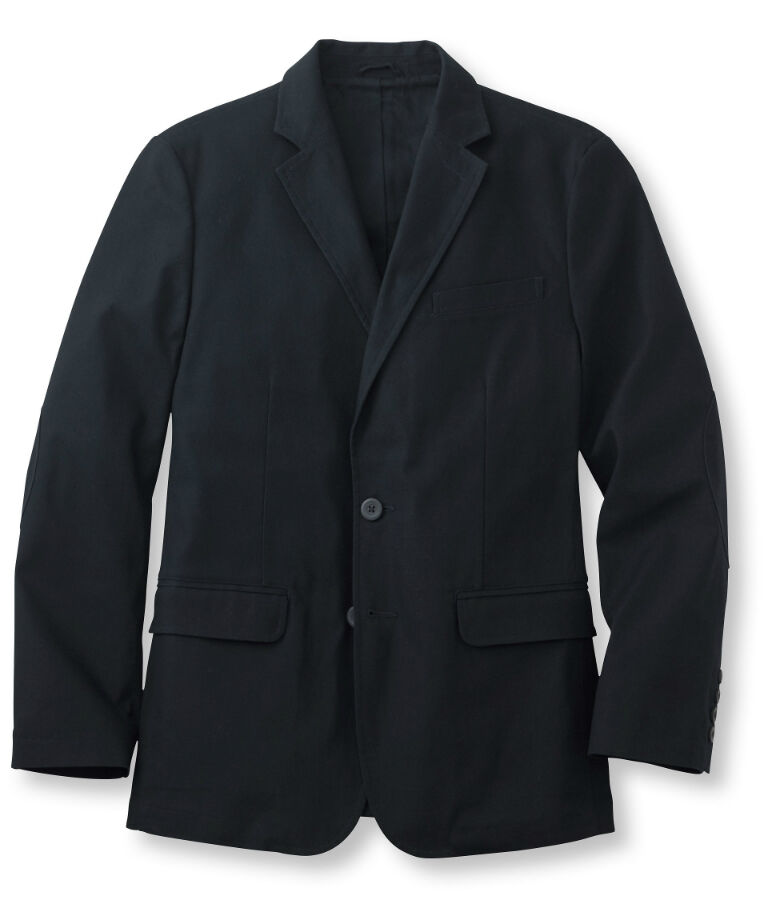 A blazer is a versatile jacket for the summer. For a casual look wear the blazer with a polo shirt and chinos or jeans. For a more formal ensemble pair the blazer with a shirt, tie, and smart trousers. Single-breasted blazers are the most common types of blazer. Suitable for wearing for business and casual settings, the single-breasted blazer has between one and four buttons. Double-breasted blazers have two rows of buttons and the front of the blazer overlaps, adding bulk to the blazer. Some consumers, however, find that this is too warm for the summer months. These blazers add width to the shoulders so consumers with broad shoulders should avoid double-breasted blazers. Linen or cotton are ideal choices for a summer blazer. Linen is lightweight and has the ability to keep the wearer cool during the heat. One of the main problems with linen is that it creases easily. Cotton also keeps the wearer cool. It is a highly durable, machine-washable material.
---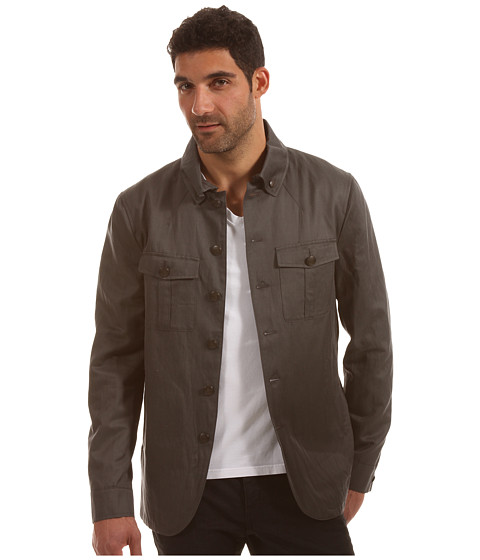 There are a wide range of military jackets available that are suitable for the summer months. From a combat jacket to a bomber jacket, the range means that whatever the weather there is something suitable. Combat jackets have many different pockets and a concealed hood for the wet weather. Some models have a quilted lining that is removeable if the weather becomes warm. Made from cotton and polyester, a combat jacket is cool enough to wear in the warm weather as well as being waterproof. Bomber jackets are short jackets made from waterproof nylon. Traditionally worn by pilots, manufacturers now use a much lighter material that allows the skin to breathe. Most military jackets are available in colours that are associated with the army, airforce, and navy, such as blues and greens.
---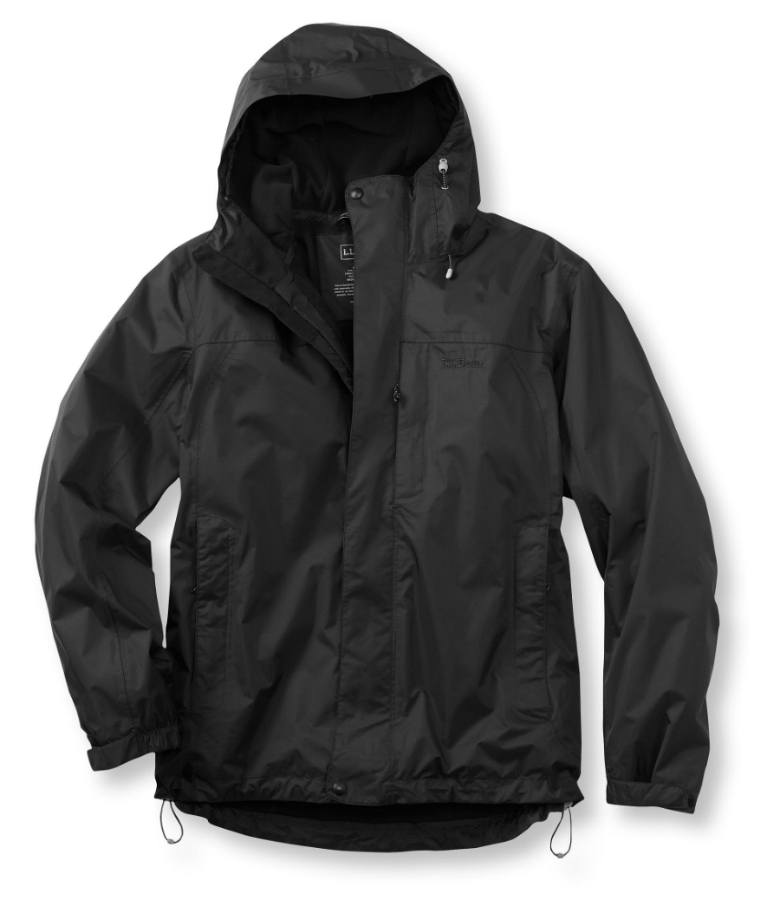 As the name suggests a rain jacket is either a waterproof or a water resistant jacket designed to protect the consumer from the rain. Made from materials such as Gore-Tex, rain jackets are breathable, keeping the consumer cool and dry. The raincoat is available in a range of different styles, lengths, and colours. Drawstrings on a raincoat allow consumers to alter the fit of the raincoat as well as keeping the wind at bay. During the summer months the rain jacket is ideal for carrying around as it is light and quick to put on should there be a sudden outbreak of rain.
---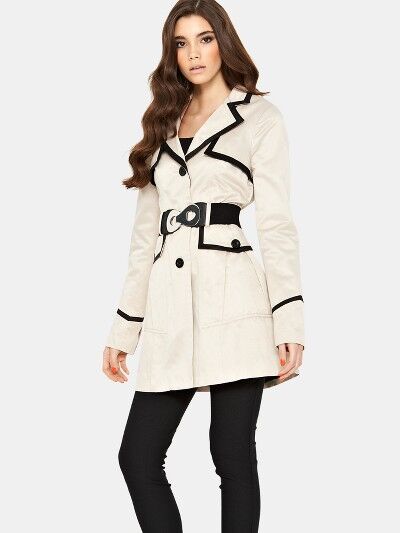 A trench coat is a waterproof coat made from a range of different materials including cotton, poplin, or leather. Cotton trench coats are ideal for the summer weather with removable insulated linings. They are waterproof and light to carry. Traditionally the trench coat has wide lapels, is double-breasted, and khaki coloured. Available in a range of different lengths, the trench coat has a belt and button-closed pockets.
---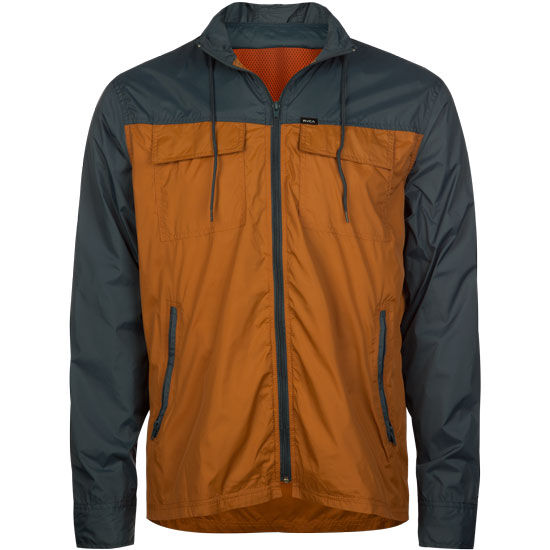 The windbreaker is an ideal jacket for camping or for long walks. With the summer weather being so unpredictable consumers need a jacket that is light enough to carry around and one that also protects against wind and rain. Made from a waterproof synthetic material, the jackets have elasticated wristbands to keep the heat in and the rain out. The windbreaker does not have an insulated layer as it is designed to be worn over layers of clothing. Most windbreakers are fitted with a removeable hood.
---
Compare Summer Jackets
When choosing a jacket for the summer there are several things to consider. One of the main factors is the weather. Blazers are not suitable for the wet weather but they are cool if the weather is hot. Windbreakers are suitable for the wet weather, they are also light, and they easily fit into a rucksack or shoulder bag. If the consumer is planning a long hiking trip they need something that is not too heavy to carry but also protects them if the weather quickly changes. Blazers are ideal for both formal and informal occasions. Windbreakers and rain jackets are more for outdoor use and would not be suitable for a nightclub or restaurant.
Buying Men's Jackets for the Summer on eBay
Buying men's jackets for the summer on eBay is simple. The user-friendly website provides a range of filters, allowing you to refine your search to only the most relevant results, speeding up the purchasing process. Filters include price, item condition, item location, brand, and size. After selecting your jacket, be sure to check the seller feedback to ensure you receive a high quality jacket and experience a smooth transaction. Men's summer jackets are popular, versatile garments. Rain jackets and windbreakers are useful when you are participating in outdoor activities and fold away neatly in a bag for easy transportation. Military jackets, blazers, and trench coats are practical and also look great in a variety of social settings. Fill up your wardrobe with a range of affordable men's summer jackets from eBay.