Minelab uses the same technology in consumer-grade detectors as it does in military-grade detectors, so it should come as no surprise that Minelab treasure hunting detectors are among the best in the world. Their groundbreaking, multiple frequency technology is one of the things that set Minelab metal detectors apart from its competitors. This kind of quality comes at a price, but it is common for a Minelab detector to pay for itself in the gold, silver, and coins it finds. Learning about the five best Minelab metal detectors helps new and experienced detectorists get the best model for their needs.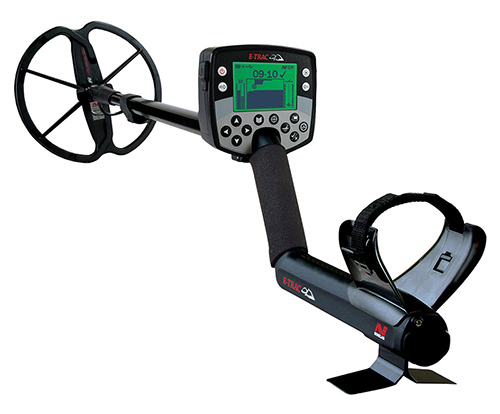 The E-TRAC sets a new industry standard with Full Band Spectrum (FBS) technology, which is Minelab's patented SmartFind technology, and a USB interface that allows the user to connect the detector to a computer for advanced settings. Most detectors only transmit and receive one frequency at a time. With FBS technology, the detector transmits a whole range of frequencies at once and analyses each one separately. This means it detects targets at all depths with a single pass. SmartFind shows the ferrous and conductive properties of each target on an easy-to-read graph, allowing the user to differentiate easily between treasure and trash. These and other functions, like being able to save settings for a location, make the E-TRAC one of the best tools for treasure hunting.
---
| | |
| --- | --- |
| 2 | Minelab Explorer SE Pro |
The Explorer is a line of detectors that Minelab discontinued despite its popularity. However, models from this line are still available used. The models in the Explorer line include the Explorer S, the Explorer XS, the Explorer II, the Explorer SE, and the Explorer SE Pro. These were the first detectors to use FBS technology. The Explorer SE Pro, in particular, is a good alternative to the E-TRAC as it has comparable features, except for the USB interface.
---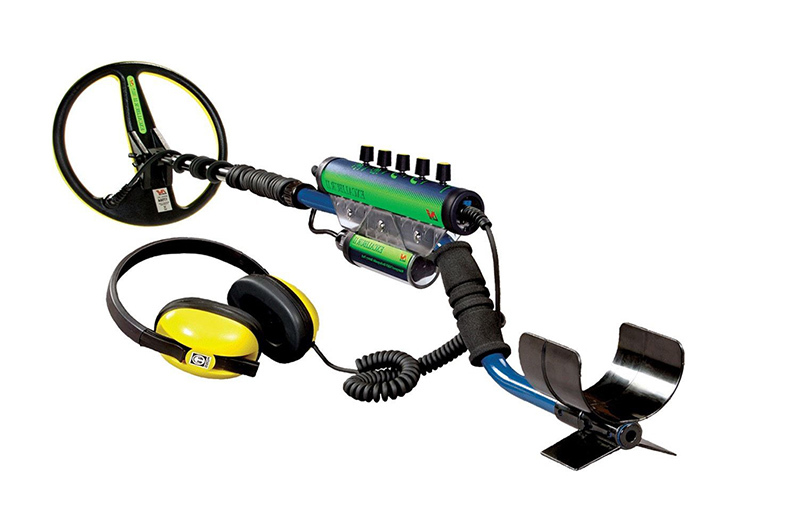 The Excalibur is an underwater coin and relic detector that divers and beachcombers use for near-water and in-water detection. Excalibur II features Broad Band Spectrum multiple frequency technology, which allows the detector to transmit and receive 17 different frequencies from 1.5 to 25.5 kHz. The Receive Coil Boost circuitry amplifies weak signals. Minelab's ground cancellation makes it easy to use the Excalibur II in salt water and other locations with a high level of mineralisation. The fluorescent colours on the body of the detector are a huge help in low-light underwater conditions.
---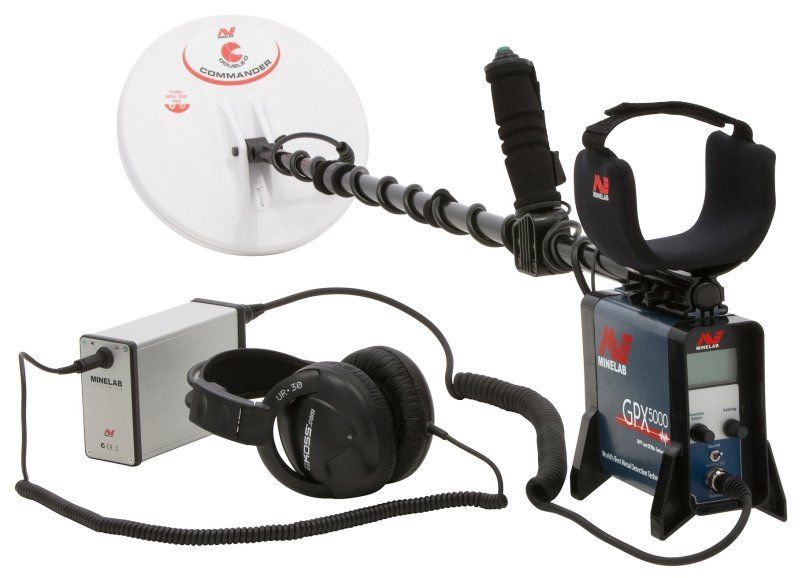 The GPX 5000 is a high-end tool for gold prospecting. Multi-period sensing, Dual Voltage Technology, and Smart Electronic Timing Alignment make Minelab confident that this detector has the 'GPX Depth Advantage' over other gold detectors. While there are six preset search modes, this is a machine for experienced prospectors. The GPX 5000 is a professional-quality tool for specialist relic and jewellery hunters as well as artisanal gold prospectors.
---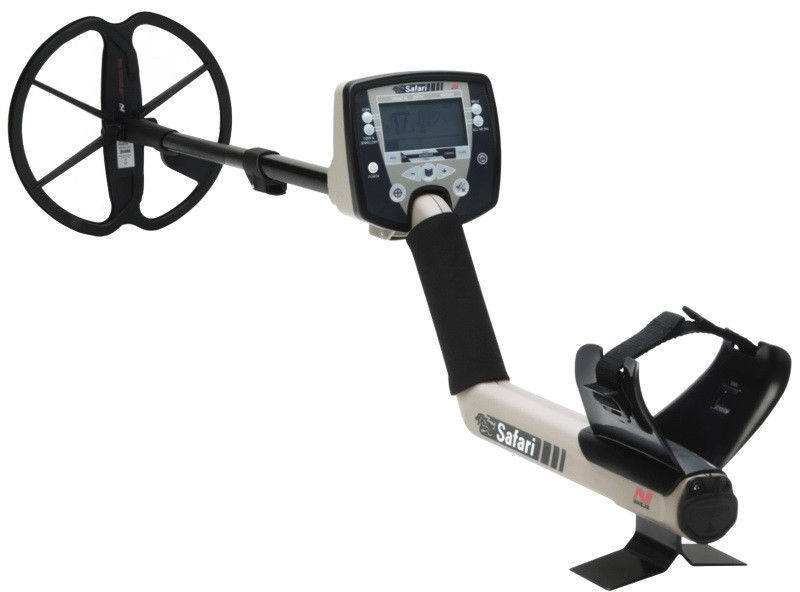 The Safari is the detector of choice for many hobbyists. It has great discrimination with FBS and advanced digital filtering, but is much simpler to use than other high-end models. It has a pinpointing feature and a Trash Density Adjust setting to deal with high-trash environments. The four pre-programmed detection modes are Coin, Coin/Jewellery, Relic, and All Metal. The first two have more discrimination and are useful to beginners who want to avoid digging up aluminium or iron targets. The last two have lower discrimination and are perfect for advanced and expert users who distinguish the materials based on target ID numbers and audio cues. An ultra-lightweight 11-inch coil keeps the weight of the detector down for longer search times. The coil is waterproof for use at the beach. While the ease of use may make it a good machine for beginners, many expert detectors swear by the Safari as well.
---
How to Buy Minelab Metal Detectors on eBay
Minelab metal detectors as well as parts for many models are available on eBay. Using eBay allows detectorists to take advantage of eBay's wide selection and low prices from the comfort of their homes. To search for Minelab detectors on eBay, go to any eBay page and enter a term like ' Minelab Safari' in the search box. Then look for listings with an award icon that indicate an eBay Top-rated seller. These are sellers with a long history of excellent service on eBay. Metal detecting is a fun and profitable hobby, especially for those with an interest in local history. Minelab metal detectors and eBay make it easy to find hidden treasures.