MP3 players
allow users to store audio and video files to play back whenever they wish. Some MP3 players only work with headphones or ear plugs while others have a speaker built into the unit or the ability to play through external speakers. There are many different MP3 players and other devices with MP3 capability on the market, but some are more popular than others. From a fine example of Apple technology, the
Apple iPod Classic
, to the contemporary style of the Zen Vision, consumers should choose their MP3 players based on ease of use, size, and style. Purchase an MP3 player from eBay sellers to listen to music or lectures or watch videos alone or with friends.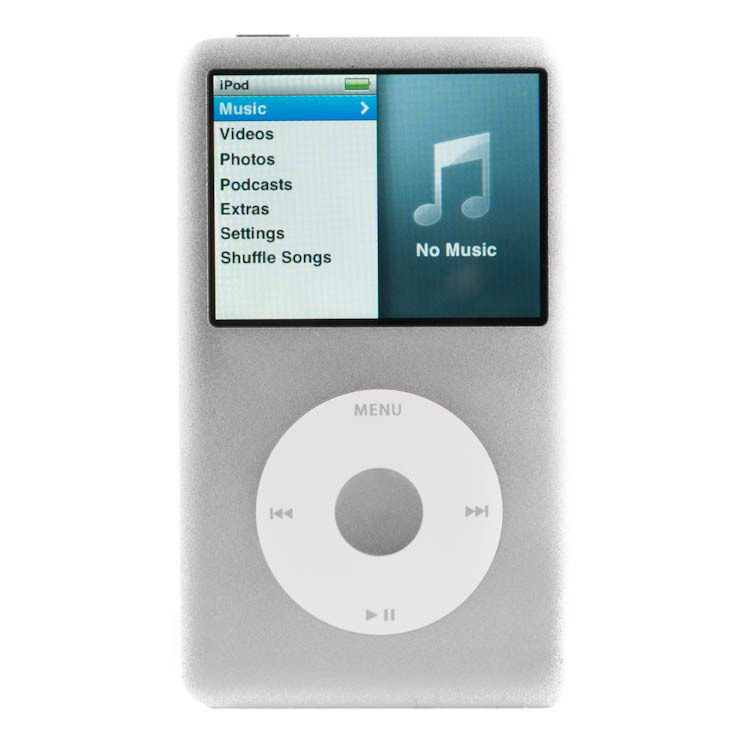 The iPod Classic has the ability to hold over 40 000 songs allowing users to take their entire music collection with them wherever they go. It has 160GB storage for music, videos, and photographs. The 36 hours of battery life gives users the freedom to not worry about charging their MP3 player for the entire day. The iPod Classic has a 2.5 inch colour screen on which consumers can buy or rent films and television programmes from the iTunes store. The Click Wheel on the iPod makes it easy to find the exact tune that is required. The iPod Classic comes complete with three games already installed on the MP3 player. Available in either black or silver, the iPod Classic automatically creates play lists according to the type of songs the user listens to.
---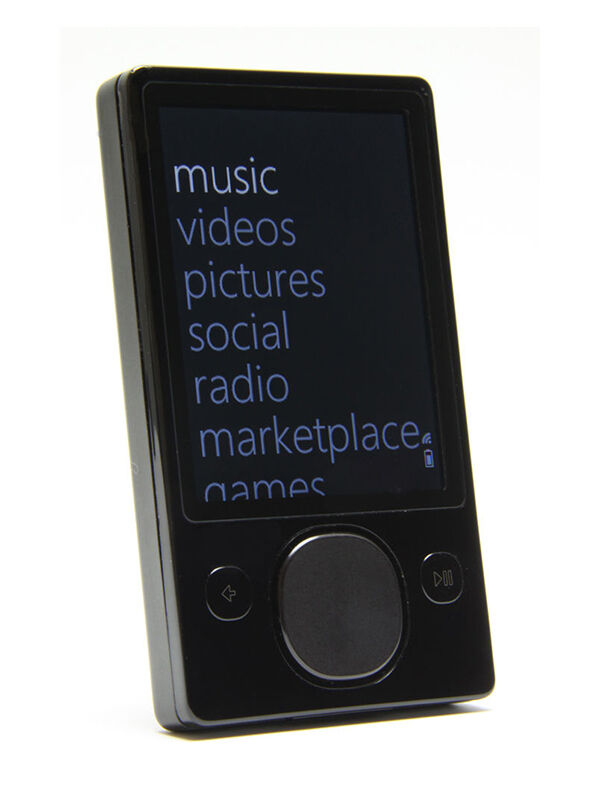 The Microsoft Zune 120 is an MP3 player that has a large 3.2 inch screen that offers sharp pictures accompanied by a clear sound, touchpad screen and the MP3 player is easy to navigate. The Microsoft Zune 120 has 120GB that holds 30 000 songs. Weighing only 127 grammes, the MP3 player is light and has a battery life of 30 hours of listening to music and four hours of video recording. Consumers can link wirelessly to their PC and the Microsoft Zune features an FM radio from which users can purchase songs heard on the radio.
---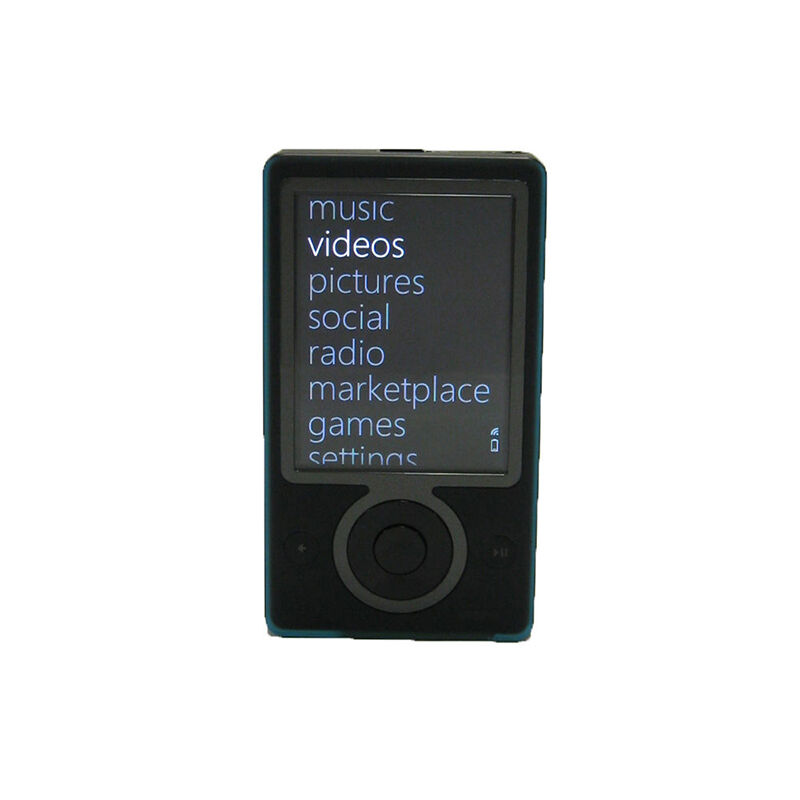 The Microsoft Zune 30 is a 30GB MP3 player. Available in either black, brown, or white, it has a 3 inch screen in 4:3 format. The large screen makes it easy to see photos and watch videos. The interface is colourful and easy to use. The MP3 player has an FM radio and consumers can share music and photos with other Zune MP3 players if both devices are in the same room. The battery lasts for 14 hours when listening to music. The Microsoft Zune 30 is highly durable and can withstand minor bumps.
---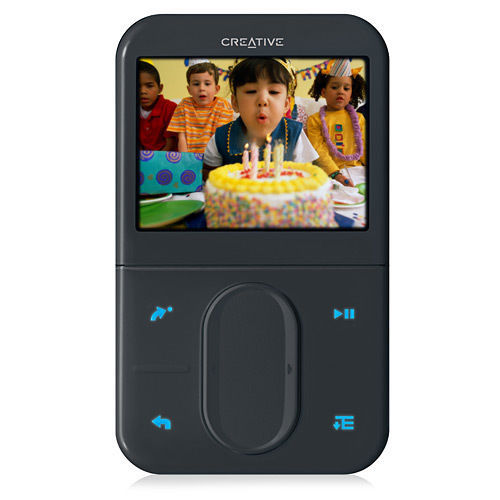 The Creative Zen Vision MP3 player is available in a range of different colours including green, blue, and pink. With 30GB storage the Zen Vision is capable of storing music, photos, and videos. The screen is 2.5 inches wide and has a resolution of 320 x 240. The videos played on this MP3 player are clear and the colours look rich. It is capable of playing a range of formats including MPEG2, MPEG3, and WMV. The Zen Vision takes only 2.5 hours to charge and it lasts for 14 hours.
---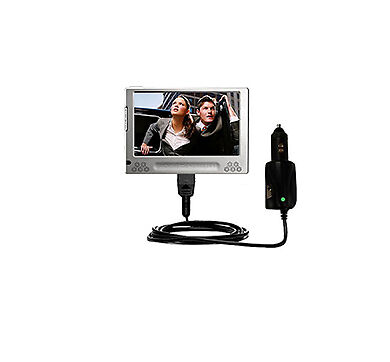 The Archos 705 is a storage capacity of 80GB. Heavier and much larger than most MP3 players, the Archos 705 is simply too large for some people to carry around and use comfortably. It has a 7 inch touchscreen with a pixel resolution of 640 x 480. The touchscreen controls everything from the volume level to navigating the menu. The Archos 705 has front speakers that produce crystal clear sounds. It connects to a computer using Wi-Fi and consumers can record straight from the television using the Archos DVR station. The remote control has a QWERTY keyboard and the MP3 player has built-in Flash games.
---
Top Mini Hard Drive MP3 Accessories
There are many accessories available for mini hard drive MP3 players. One of the most important accessories is a case to prevent damage if the device is dropped. Silicone cases are ideal as they cushion the MP3 player if it falls. If consumers want to share the music while relaxing on the beach or at home then portable speakers are a great idea. Choosing wireless speakers means that there are no unsightly wires trailing across the room. Portable speakers can also enhance and improve the sound of an MP3 player.
How to Buy Mini Hard Drive MP3 Players
eBay sellers offer an array of mini hard drive MP3 players, all at competitive prices. Simply enter your search term into the search bars located on every page and browse through the results. For fewer, more relevant results, enter a specific search term such as "Apple iPod Classic" and use the filters for minimum and maximum price and item condition. Choose from one of the five top mini hard drive MP3 players to store and play all your audio and video files. Don't forget to purchase vital accessories, such as an appropriate case, along with headphones or speakers.