Retro clothing is all the rage. The mod dresses of the 1950s and 1960s are hugely popular, whether a copy of an original dress or a mod dress with a contemporary twist. There are many clothing and textile producers who offer stunning mod dresses, whether plain and understated, bright and bold, or monochrome. When purchasing mod-inspired clothing, consumers should consider offerings from some of the most popular producers to ensure they get a high quality, authentic-looking mod dress. Choose from sleeveless, short-sleeved, or long-sleeved dresses with modest necklines and tunics or an A-line shape for a true retro mod look.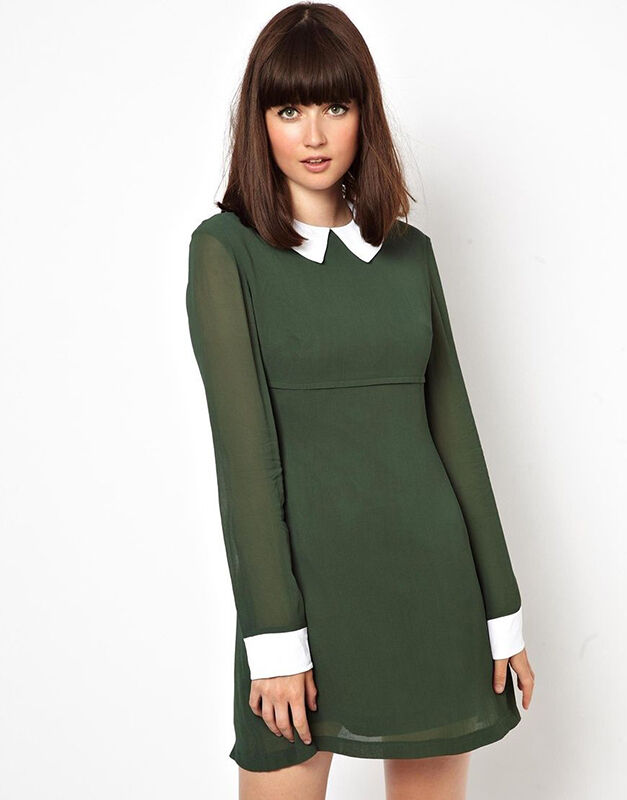 POP offer a range of mod dresses in an array of colours, patterns, and styles. The company offer vintage items from the 50's, 60's, 70's, and 80's. One of the most popular dresses in the mod range is the Twiggy-inspired POP blue dress. This tunic-style minidress has three-quarter length sleeves for warmth and modesty and is available in an attractive royal blue with vintage-style embroidery around the neckline and red and white tipping at the cuffs. For those who prefer the bolder, more androgynous mod look, consider the POP striped dress. This offering is sleeveless and has repeating horizontal red, white, and blue stripes. It has a wide, white collar and big, bold, white pockets on the front. These retro garments from POP are incredibly popular and look great in a range of social settings.
---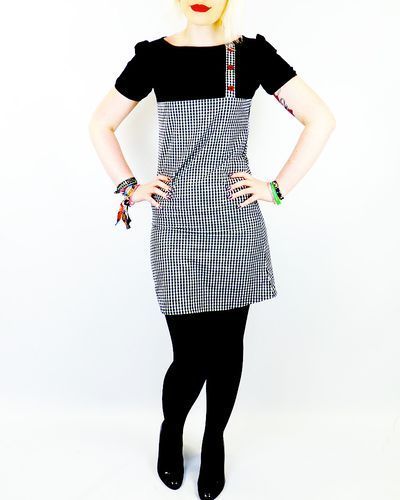 Madcap England offer an extensive range of retro-inspired clothing, shoes, and accessories, with a vast selection of mod-style products, including dresses, trousers, shirts, and outerwear. Among the most popular mod dresses in the Madcap England range is the Dollierocker Daisy Madcap Mod Floral Dress. This mod dress has a bold and striking large floral black and white print with a black Peter Pan collar. The dress boasts big cotton-covered buttons and black cuffs. It has an easy to use zip-closure at the back and a slightly contoured fit. Another popular offering is the Lucy in the Sky Madcap England Mod Gingham Dress. This mod-inspired piece is a contemporary twist on the traditional 60's airline dress, with short sleeves and a tunic-style fit. The black and white retro gingham cotton and baby cord dress works great for almost any occasion, from a more formal event to a casual night out with the girls.
---
In With the In Crowd produce a plethora of retro clothing for both men and women. Their mod-inspired dresses are hugely popular. Their Hepburn shift dress is a timeless mod-style dress, inspired by the iconic Audrey Hepburn. This A-line 60s dress is fully lined for comfort and is 100 per cent cotton. A stunning knee-length dress, this model has a rear zip closure. Available in blocked colours, it also has colourful, contrasting stitching.
---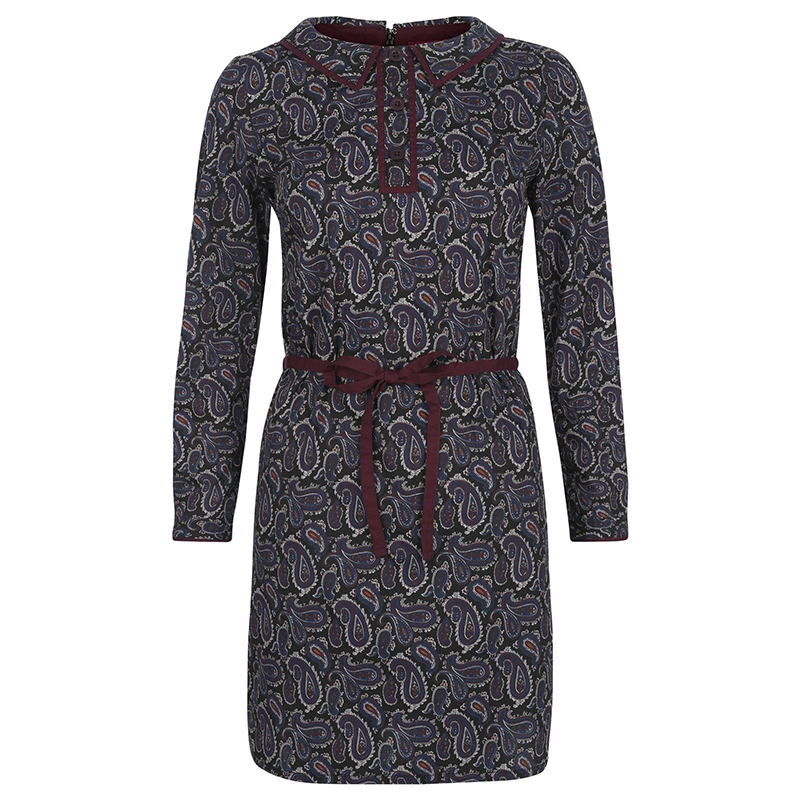 Merc are a hugely popular retro brand with a long history in the UK. Its mod dresses and other garments are high quality and authentically styled. Their Tamella Knitted Dress is a big hit. This vintage style A-line dress is navy blue with white bands around the neckline, cuffs, and hem. It has an attractive red bow at the throat and the upper half of the dress has rows of equidistant red dots all over the chest and arms.
---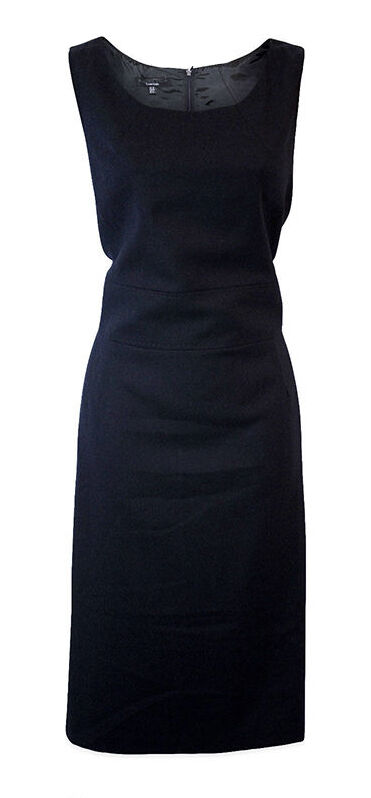 Laura Ashley are a major women's fashion brand in the UK, also selling homewares and textiles. This quintessentially British company has been producing the latest fashions since 1953. Laura Ashley produce many different mod-style dresses for consumers to choose from. The Monotone Pattern Lambswool-Mix Knitted Dress is a popular offering, conjuring up images of the swinging 60's and the fashionable and iconic Audrey Hepburn. This super-soft knitted dress has a plain black back and several different monochrome retro patterns on the front. It is long sleeved for ample warmth and has a slightly contoured fit. For a bright, vibrant 60's-inspired mod style, opt for the Turtle Ponte Pocket Dress in cerise-pink. The half-length sleeves offer an interesting look and elongate and slim the appearance of the arms. The slightly contoured fit flatters any body shape and the two large pockets with button and flap closure provide texture.
---
Buying Mod Dresses on eBay
eBay sellers offer a huge range of mod clothing for men and women. Buy mod dresses with ease from reputable eBay sellers. Search for mod dresses and browse through the many listings, or narrow your search by size, price, and condition. Ensure you buy from a seller with a high percentage of positive feedback for the smoothest transaction and best product. When shopping for mod dresses on a budget, look at gently used dresses or, if you enjoy tackling craft projects, purchase a dress in need of care and restore and revitalise it, adding your own unique touch. Turn back time with a stunning mod dress or opt for a model with a contemporary twist.