In order to connect a monitor to an external device, people need an adapter. There are multiple kinds of adapters available depending on the needed function. For example, the most basic adapter is the AC adapter. It connects the monitor to the power source in the wall outlet. There are others as well though, such as an
HDMI to VGA adapter
and an adapter for an iPad. If anyone owns a device that does not fit into any plugs that the monitor has, then they need an adapter to make the connection work. A good way to understand adapters is to think of outdated electrical devices that manufacturers no longer produce. In order to continue using them with newer equipment, people need adapters.
| | |
| --- | --- |
| 1 | AC Adapter for LCD Monitors |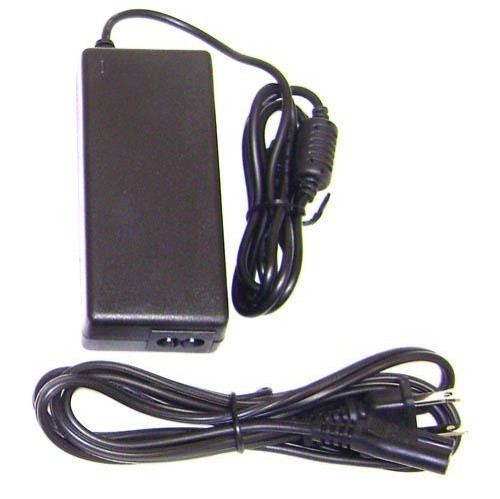 As mentioned earlier, the AC adapter is the power cord for the monitor. In order to use a stand-alone LCD monitor, it has to have its own power source. It does not draw power from the computer tower or any other device. AC adapters for LCD monitors are easy to find and the best bet is always to go with the manufacturer's replacement rather than a universal AC adapter. Every monitor consumes different levels of power, and the cord they came with is designed specifically for them. Luckily, it is easy to find new and used factory replacement AC adapters.
---
| | |
| --- | --- |
| 2 | VGA Mini DisplayPort MacBook Monitor Adapter |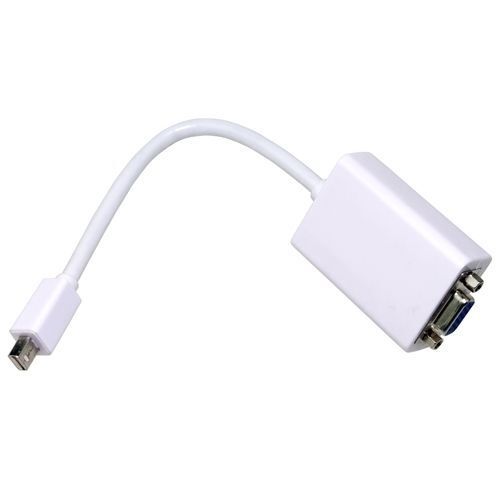 Some Macs have a Mini DisplayPort that allows people to connect their computer to a display device. This adapter works with TVs as well as external monitors. There are many reasons why one of these adapters can be handy. Sometimes users want a larger screen than their MacBook has so they connect to a large monitor and just use their laptop as a keyboard. Another benefit of the VGA Mini DisplayPort MacBook Monitor Adapter is being able to hook the computer up to a TV and show videos or stream movies. The thing to keep in mind is that this only works with monitors and TVs that have a VGA port.
---
| | |
| --- | --- |
| 3 | HDMI to VGA Monitor Adapter |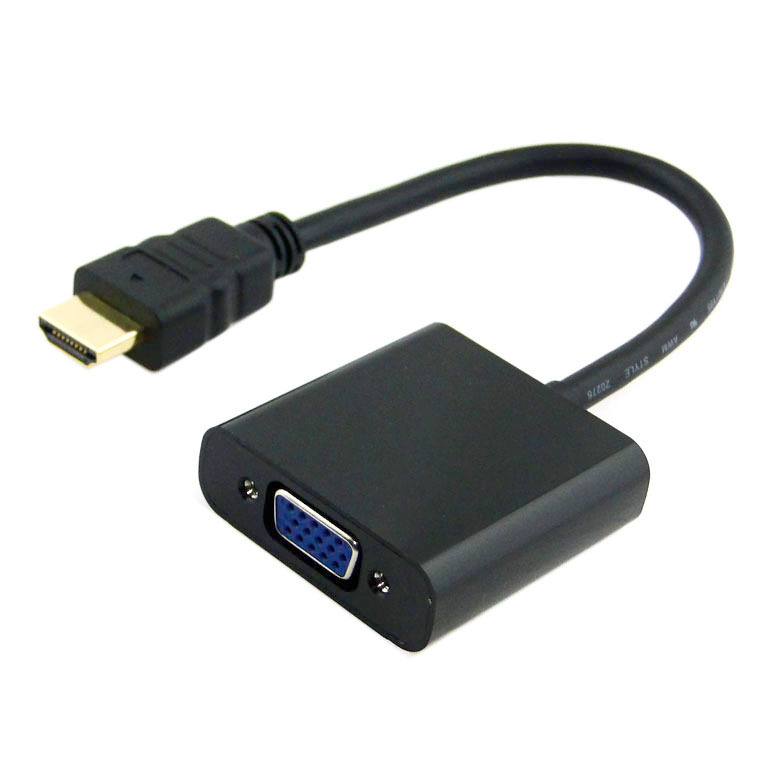 Video signals used to be analogue, but are now mostly digital. This means that if someone has an analogue monitor or TV that they want to hook up to an HD device, they have to get an HDMI to VGA adapter. When shopping, pay attention to the maximum resolution that the adapter supports. Most support all the way up to 1080i and 1080p, but not all do. Also look for an adapter with a longer chord such as a 10-foot HDMI to VGA adapter. Some cords are very short which is not a problem until people want to keep their HDMI device stored somewhere out of sight.
---
| | |
| --- | --- |
| 4 | VGA to S-Video Monitor Adapter |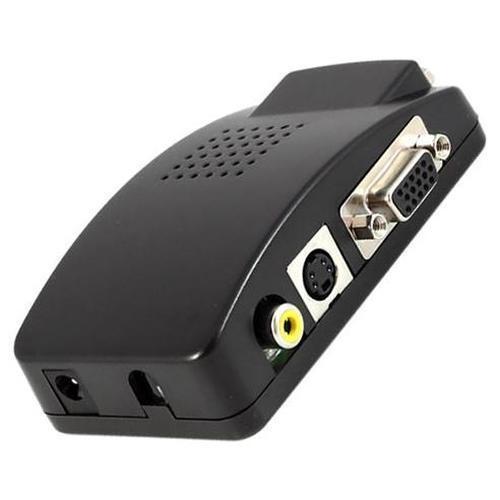 S-video plugs have four to seven pins and a circular shape In the past a lot of the computer and video devices had the s-video plug, but that is no longer the case. However, even though manufacturers no longer make these devices they still exist so many people end up with a VGA device and an s-video monitor that they need to hook up. Buyers have the option of getting a universal VGA to S-video monitor adapter, or one that works specifically with a PC or a Mac.
---
| | |
| --- | --- |
| 5 | Dock Connector and Monitor Adapter for iPad |
The dock connector and monitor adaptor for the iPad connects the tablet to an analogue television or a VGA monitor. It has the Apple specific port for the iPad itself, and then the VGA plug. Unfortunately most of them have a very small chord which can be really frustrating, especially when trying to attach the iPad to a Monitor in a cluttered area. It is also a pain to navigate on the iPad while it is attached to the monitor. The key is to get everything ready on the iPad before hooking it up. The dock connector and monitor adapter for the iPad is easy to find new in shops or used online. Many people sell off their accessories after they get rid of their iPad or break it. Shopping for used electronics is a great way to keep the costs down.
---
How to Buy Monitor Adapters on eBay
Adapters are small pieces of technology that are really easy to forget about until you realise that you need them. Without them you cannot connect certain devices together. If you want to use external devices with your monitor, look for the appropriate adapter. You can find all kinds of monitor
adapters
on eBay by typing the product phrase into the search bar. After you click on the search button, a list of items appears for you to browse through. You can narrow that list down by specifying your price range and choosing whether or not you are interested in new or used products. Also look for the trusted sellers that offer free postage and packaging so that you can save even more money.