Power users such as gamers looking to upgrade or build a new rig can save a bundle by investing in a
motherboard and CPU
combo with AGP expansion slots. Even when pitted against technologies such as PCI Express, AGP remains a popular choice for high-end video cards from manufacturers such as NVIDIA and ATI. Manufacturers also support AGP because the slots provide a direct pathway between the video card and the processor. Conversely, PCI slots feature limited bandwidth and forces video cards to compete with other components for the processor's attention resulting in a less than ideal scenario for power users who need to squeeze every drop of juice out of their hardware.
| | |
| --- | --- |
| 1 | ASRock 775I65G and Intel Pentium 4 3.0 GHz |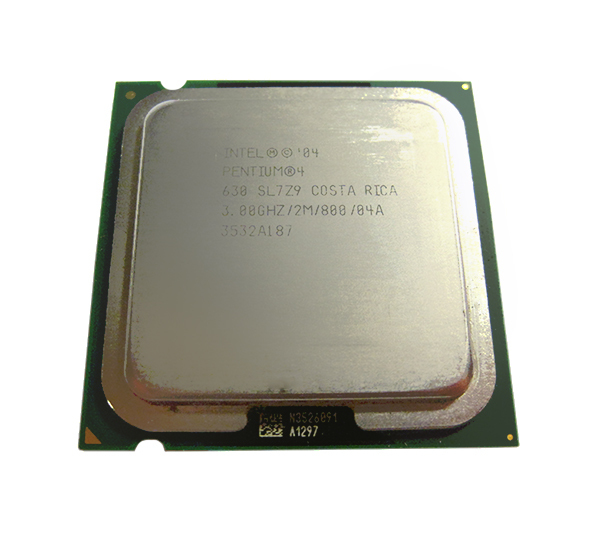 Savvy users judge motherboards based on their potential for expansion, and the ASRock 775I65G comes future-proofed with several slots and bays that can accommodate cards down the line. The motherboard includes three PCI slots that users can devote to sound cards, wireless cards, and bays for USB devices. The ASRock 775I65G leaves room for up to 2 GB of DDR 400 memory, a perfect complement to the motherboard-CPU hybrid's pleasant price tag. Speaking of complements, loading up the ASRock 775I65G with 2 GB of RAM and a maximum of two SATA 1.5 GBps drives results in a smooth and speedy experience when paired with the Intel Pentium 4 3.0 GHz processor.
---
| | |
| --- | --- |
| 2 | Gigabyte GA-K8U-939 and Athlon 64 3200 |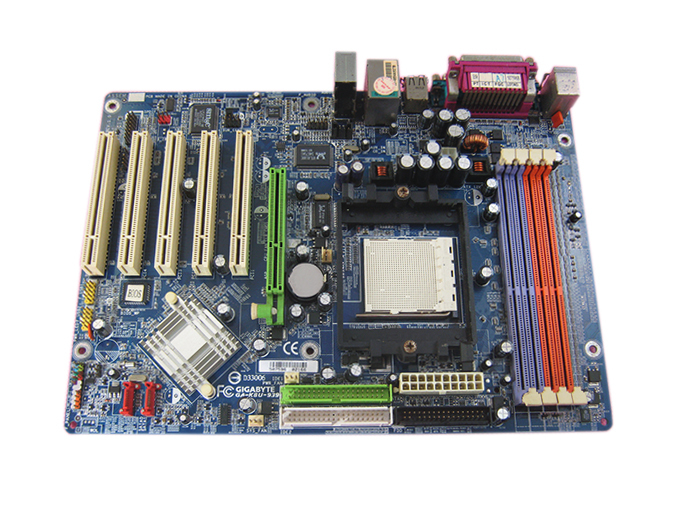 Appealing to AMD supporters, the Gigabyte GA-K8U-939 includes the Athlon 64 3200 processor. Users get 2.0 GHz of speed out of the 3200 right out of the box. That number seems small, but the processor proves able to run neck and neck with Intel's 3.2 GHz Pentium 4 chipset. Plus, the Gigabyte GA-K8U-939 board plays well with loads more processors than just the Athlon 64 3200 . Users can play matchmaker with an array of Athlon 64, Athlon 64 X2, and Athlon 64 X processors. Like other popular motherboard-CPU combinations, the Gigabyte GA-K8U-939 offers plenty of room to grow. The board accepts up to 4 GB of DDR 400 RAM, five PCI slots, and compatibility with the Socket 939 chipset should the urge for a new motherboard strike within a year or two.
---
| | |
| --- | --- |
| 3 | ASUS SK8V and AMD Opteron 285 |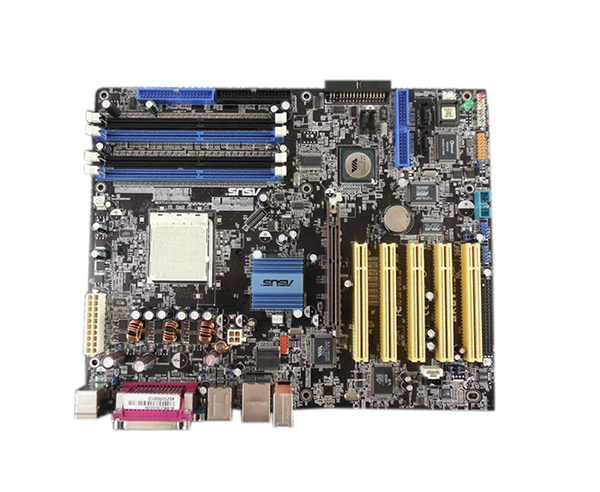 What the <ASUS SK8V motherboard lacks in expansion slots, it makes up for in raw speed. Users can slot in up to 8 GB of DDR 400 memory. All that RAM works in conjunction with the AMD Opteron 285's two-core processing technology to juggle multiple running programs without missing a beat. By default, the ASUS SK8V and Opteron 285 push 1.8 GHz, but the expansive amounts of L1 and L2 cache, 128 KB 128 KB and 2 MB, respectively, help the processor's two cores moving right along. When users get the hankering to upgrade, the Socket 940 compatibility can jump up to the AMD FX line for better speeds.
---
| | |
| --- | --- |
| 4 | MSI 845PE Max and Intel Pentium 4 2.6 GHz |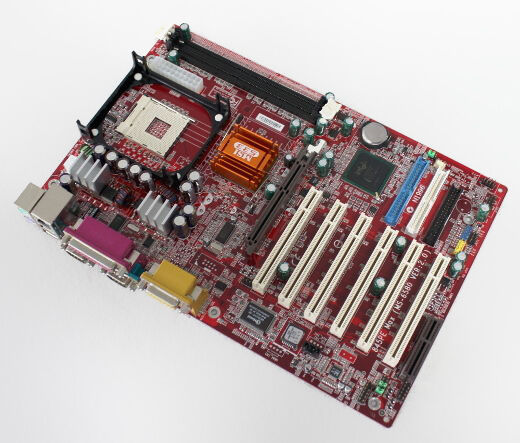 Many users like to build systems capable of running older software that does not run correctly on newer, faster processors. Those users should find plenty to love with the MSI 845PE Max and Intel Pentium 4 2.6 GHz combination. In fact, the board gives software such as Windows 98 and older games made for DOS and Windows 9x a boost they never enjoyed in their heyday thanks to expansion slots for 2 GB of DDR 333 memory and up to six PCI-compatible cards. Other benefits include price and upgrades. The MSI 845PE Max runs cheap, and runs other hardware compatible with the LGA 478 socket set.
---
| | |
| --- | --- |
| 5 | DFI LanParty UT and Athlon 64 3700 |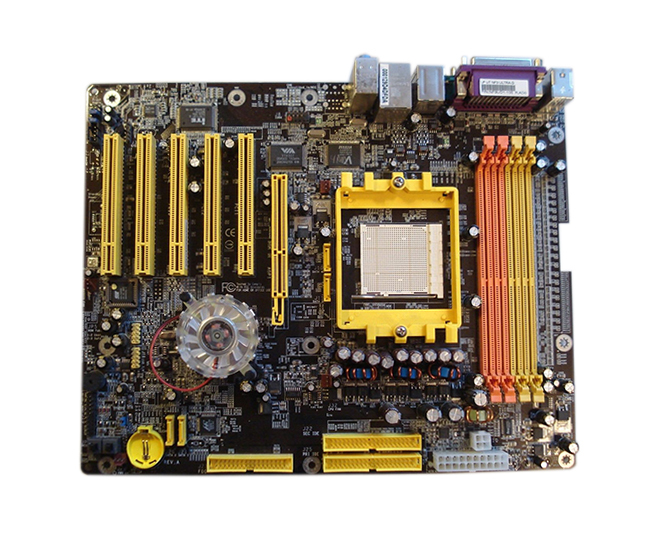 Marketed at the gaming crowd, the DFI LanParty UT and Athlon 64 3700 supports 64-bit operating systems and software able to crunch the numbers put out by more demanding entertainment software. Specifically, the 3700 processor boasts 2.4 GHz of speed and also includes AMD Hyper-Transport for an additional 1.6 GHz. The MSI 845PE Max comes ready for expansions, as any good gaming hardware should Users can fill up five PCI slots and boost their memory up to 2 GB of DDR 400 RAM, or 3 GB of DDR 333 RAM. For LAN parties, the gigabit Ethernet port cuts down on lag, and the on-board Realtek ALC850, 8-channel audio renders every explosion and victory cry loudly enough to make neighbours jump.
---
How to Buy Motherboards and CPU Combos with AGP Expansion Slots
Shoppers looking for a motherboard and CPU combo with one or more AGP expansion slots should try to enter specific keyword phrases when shopping on eBay. Begin a search by going to any eBay page and entering a keyword phrase into the search bar. Conducting research on specific hybrids ahead of time, such as "ASRock 775I65G," simplifies the search by calling up tailored results. However, shoppers can also try their luck with more general terms such as "motherboard and CPU combo". Before finalising a purchase, spend a few minutes looking up the motherboard and CPU combo's manual on eBay. This ensures that shoppers can install their hardware even if they end up purchasing a used version that does not come with instructions.