In a laptop or desktop computer, a
graphic card
is responsible for displaying images on the screen. The better the graphics card, the better the quality of images and this becomes especially important for watching videos or playing demanding games in high definition. There are several companies that produce graphics cards and
NVIDIA
is one of the major brands on the market. Graphics cards improve constantly, but the top five NVIDIA graphics cards as of 2013 are the GTX 650 Ti, GeForce GTX 770, GeForce GTX 690, GeForce GT 755M, and GeForce GTX 780M. These computer graphics cards are available from high street electronics stores, while sites, such as eBay, also offer deals on them.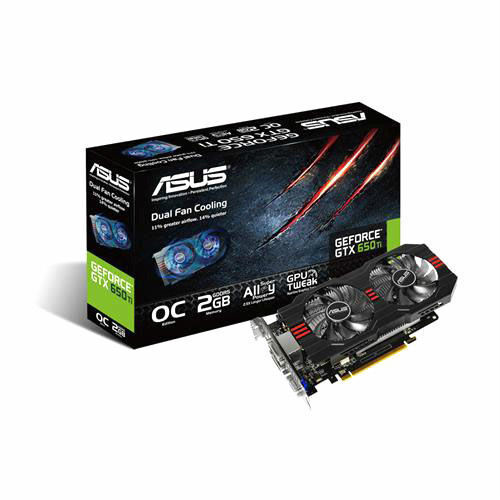 The GTX 650 Ti comes with Kepler GPU architecture, which provides optimal performance in DirectX 11 games. The card is high-performance and efficient. To better render frames, the graphics card has Vertical Sync to eliminate stuttering as well as tearing. The card allows for gaming on up to four monitors at once, making use of peripheral vision. A 3D experience is also available with this card when paired with special 3D glasses and software. This card is for desktop use.
---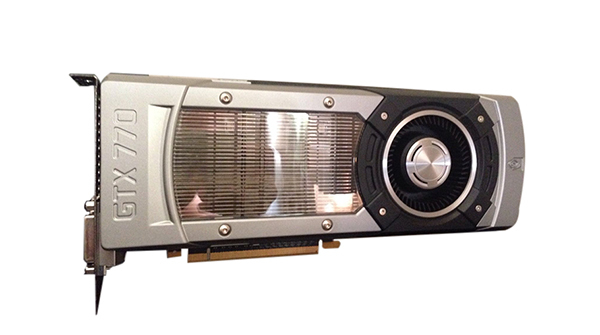 The GeForce GTX 770 boosts up a desktop computer to provide a great gaming experience. Unique gaming technologies make it a truly remarkable component. The NVIDIA GPU Boost 2.0 boasts ultimate performance via overclocking, GPU temperature target, and overvoltage controls. It is even possible to link three GTX 770 cards together thanks to the SLI Technology. 3D vision is available with advanced software and 3D glasses, while PhysX provides a realistic gaming experience and Vertical Sync removes any frame rate disturbances.
---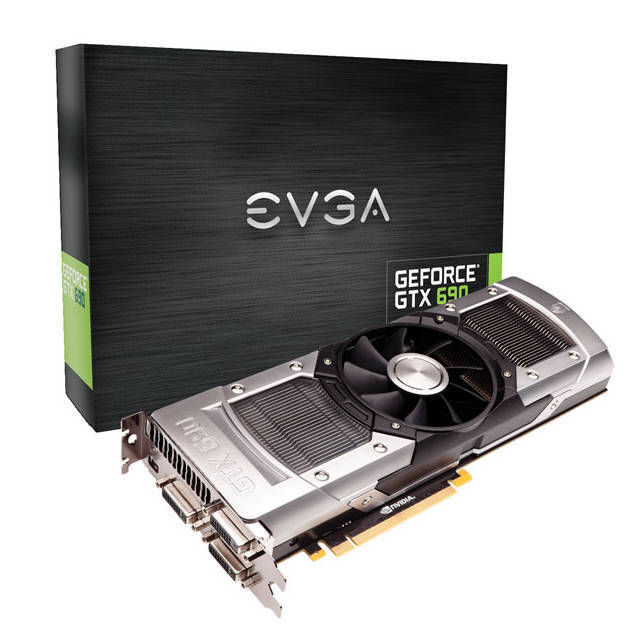 The GeForce GTX 690 is notable for its performance as it has two Kepler GPUs in its architecture. Consistent frame rates ensure that the cooperation between the two GPUs is smooth and fast. However, the card is also quiet, thanks to built-in vapour chamber coolers. Multimedia and gaming experiences benefit from 3D-readiness, Vertical Sync, GPU Boost for increased speed, and the opportunity to use the card for multiple screens, among other features. This card is for desktop computers..
---
The GeForce GT 755M graphics card is for laptop computers and it offers rich visuals as well as powerful gaming experiences, mainly thanks to its integrated Kepler architecture. The card optimises games and image quality automatically with the GeForce Experience. Thanks to Optimus technology, it conserves the battery without making concessions in terms of performance.
---
| | |
| --- | --- |
| 5 | NVIDIA GeForce GTX 780M |
The GTX 780M is an upgrading option for laptop computers. Containing many cores and clocks, it boosts any notebook's speed, especially thanks to the Boost 2.0 technology that monitors the work closely and optimises performance accordingly. The GeForce Experience automatically keeps the drivers up to date, while the Optimus technology ensures that the battery does not run out too quickly.
---
Main Characteristics of Graphics Cards
Certain characteristics play a significant role when it comes to graphics cards. The dimensions, memory, and bus speed are some of the essential properties. The best mixture of characteristics depends on the purpose of the video card. Gamers tend to have higher needs, while everyday computing needs require a simpler graphics card. Speed and performance are the main features that come into play when choosing a graphics card.
How to Buy NVIDIA Graphics Cards on eBay
Start looking for any of the top five NVIDIA graphics cards on eBay by using the search box at the top of any eBay page. Use the exact model name as the key word in order to yield accurate results. Should the first search be unsuccessful, try clicking on similar searches. To ensure you are getting the graphics card you require, check the specifications and compare them to those of the manufacturer. Modern NVIDIA cards have many advanced features from which you can benefit. If you have any questions about them or about any other topics related to buying, feel free to contact the seller.