There are many office
software packages
available on the market, which provide people with a variety of tools that make their office tasks easier. Not all office software packages include the same tools, nor are they all compatible with the same types of office documents. That is why it is important to know more about the features included in various office software packages and which packages are compatible with various types of computer operating systems as well as which are the best before investing in one.Office software packages are located at office supply stores and online at eBay. Knowing what office software packages rank the highest assists people in choosing one that is right for their own computing needs.
| | |
| --- | --- |
| 1 | Apple iWork Office Software Package |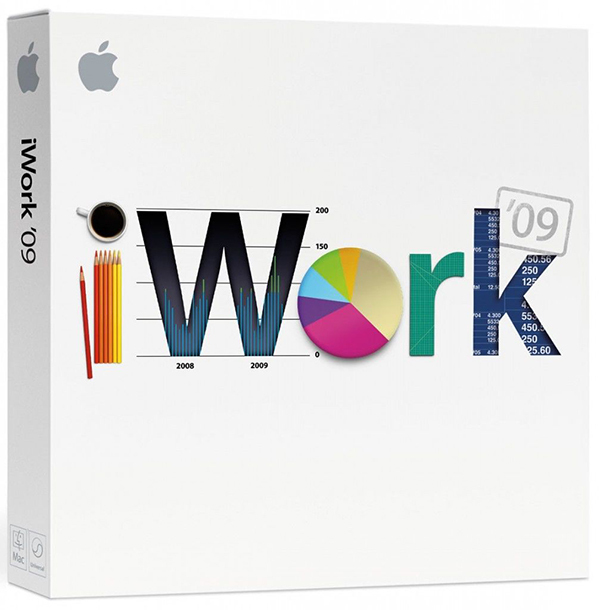 Apple iWork is a software package which gives users a variety of tools to help make office tasks easy to manage. People who use this software have the ability to create spreadsheets, documents, and presentations in a streamlined manner that looks and feels professional. There are iWork software packages like the iWork for Mac OS X, which includes more than 180 templates useful for creating invitations, resumes, reports, and brochures. This office suite package offers users the ability to personalise documents by adding photos from an iPhoto library using the media browser option. Users also add tables and charts into their documents which have the ability to update automatically by the touch of a button any time the source information changes.
---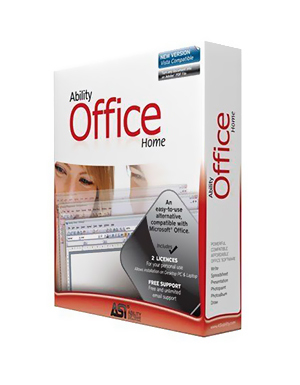 Another popular brand of office software is the Ability Office software package. The Ability Office business edition offers users seven rich feature applications all in one office suite software package. Users load, edit, and save documents into formats that include Microsoft Word, Excel, and PowerPoint, as well as Adobe Photoshop, and in addition, to all types of photo and image format files. The software also enables people to take any relevant application and create from it universally accepted Adobe PDF files and allows the upload of any of these documents onto the Web. This software includes applications to allow users to create word processing documents, spreadsheets, and presentations. It also has tools that enable users to edit photos and other images, manage photos, and draw, and it includes a data management system as well.
---
Apache OpenOffice software packages are another favourite amongst office workers due to the versatility it offers users. This software package is an alternative to other types of office software tools and enables people to open, read, write, and edit a variety of other types of software that include Microsoft Office documents. Users also easily convert office documents into a PDF format, including Microsoft Word, PowerPoint, and Excel documents and spreadsheets. This office software is suitable for most operating systems including Windows XP, Windows Vista, and Windows 7, and it comes in a variety of languages.
---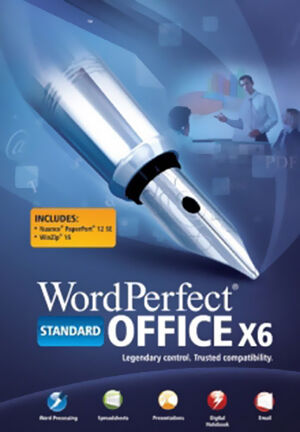 Corel WordPerfect offers a wide array of software packages ideal for office use. The Corel WordPerfect Office X5 standard edition includes all the tools necessary for office tasks which use spreadsheets, presentations, word processing, and email. Corel WordPerfect Office features include PDF tools to create, edit, and share PDF format documents directly from the suite site. Users also have the ability to connect to the Internet and work as a group using the SharePoint server tool. The Web services tool also gives documents the ability to update automatically with new Web information. This office software package allows people to import, edit, and create PDF documents, share files in a variety of formats, and only uses 660 MB of storage space with a minimum installation.
---
| | |
| --- | --- |
| 5 | Microsoft Office Software Package |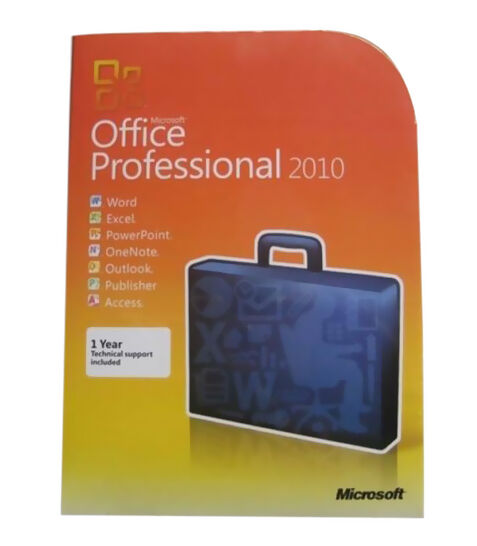 Microsoft Office also has an office software package that includes everything users need to create, edit, and share professional looking documents all in one neat package. There are office suite packages available for both Windows and Mac operating system users. These types of office software packages include Microsoft Word for word processing tasks, Microsoft PowerPoint for creating stunning presentations, and Microsoft Excel, which is ideal for any office tasks that involve spreadsheets. All of these software tools allow users to create documents that look professional, and updated features even allow users to share and edit videos directly within a presentation or other document.
---
How to Buy Office Software Packages on eBay
When it comes to buying office software packages, people want to shop where there is a variety of items available. That is why so many people enjoy shopping for software and other office items on eBay. All you need to do to find the right item is enter relevant keywords into the search box available from any eBay web page. Clicking on an item takes you to a page where you view the full item description and contact the seller with questions, if necessary. When it comes to office software packages, many are available. Knowing about the top five office software packages, as well as what features or tools are available helps consumers make more informed purchasing decisions.