Mixing consoles play an integral role when it comes to
pro audio equipment
, and all mixing consoles come with a variety of output controls. Master output controls can consist of main and subgroup output fader controls, matrix routing controls, loudspeaker and headphone monitoring controls, talkback controls, test tone generators, as well as aux returns. Buyers can visit shops that sell pro audio equipment although they can find more options from which to choose when shopping on sites like eBay. In either case, it helps to learn about the top output control consoles.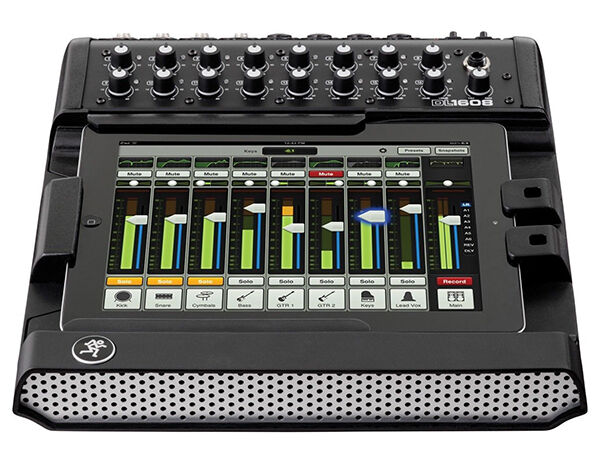 The Mackie DL1608 is a 16-channel live digital mixer that comes with iPad control, which allows users to mix from anywhere in a venue. This mixer comes with master L/R output for mains, six aux sends for master mixes, as well as 31-band GEQ and comp/limiter outputs. iPad connectivity comes in both wired and wireless options. While users can dock their iPads firmly in place using the unit's padlock feature, it also allows seamless real-time wireless transmission that can work with up to 10 iPads concurrently. Other features include 16 Onyx mic preamps; high-end Cirrus Logic converters; four-band EQ, gate, and compression on inputs; an intuitive Master Fader app; global reverb and delay; and snapshot and preset recall.
---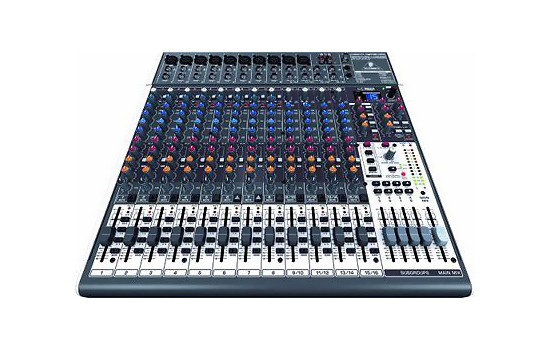 The Behringer XENYX X2442 offers better mic preamps than the Behringer Eurorack UB2442FX and comes with classic British-styled equalisers. This analogue mixer comes with direct outputs and channel inserts for every mono channel and main mix inserts help with flexible connectivity of outboard equipment. It offers balanced main mix outputs, four aux sends per channel, four multi-functional aux returns, four subgroups with separate outputs that enable flexibility in routing, as well as outputs for stereo recording and headphones. Its inbuilt stereo USB audio interface allows users to connect it to their computers, which simplifies recording and editing. Behringer's XENYX X2442 comes with 10 XENYX phantom-powered mic preamps, three band equalisers, a studio grade FX processor, and rack mount brackets.
---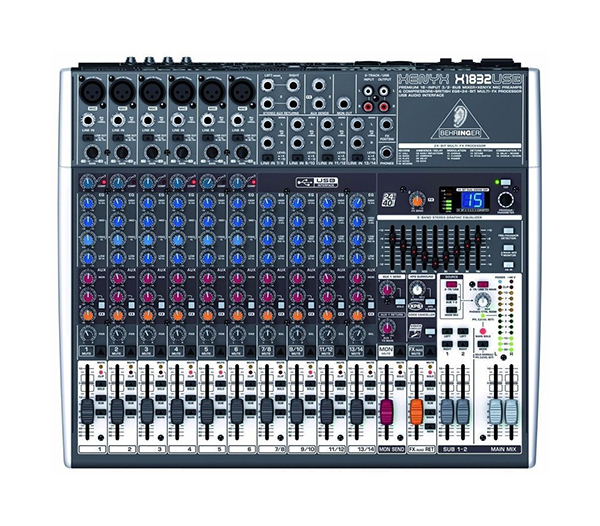 Behringer's XENYX X1832 uses the X1622's feature set, although the X1832 offers two added mic strips, for a total of six XENYX phantom-powered mic preamps. It offers three aux sends per channel, balanced main mix output, two multi-functional aux returns, two subgroups with separate outputs, headphone and control room outputs, as well as record inputs assigned to headphones or control room outputs. In addition, it comes with a three band equaliser, USB audio interface, a studio grade FX processor, and a feedback detection system that helps to identify critical frequencies.
---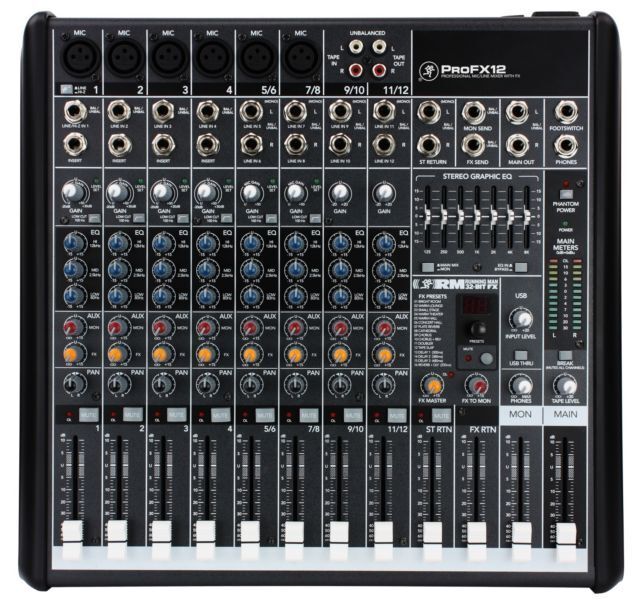 The Mackie PROFX12 is ideal for solo performers and smaller acts that do not wish to go overboard when it comes to spending money. This 12-channel compact mixer offers stereo RCA tape input and output with input level control, balanced and unbalanced main outputs along with balanced XLR, headphone output, and FX mute. Its USB interface allows easy connectivity to computers and it comes with 60 mm faders for masters, returns, and input channels. It offers a three-band equaliser on all channels and users can look forward to 48V phantom power with a 100 Hz low-cut filter on all mic channels. The PROFX12 comes with six Mackie mic preamps and a 32-bit RMFX processor with delays, reverbs, and choruses.
---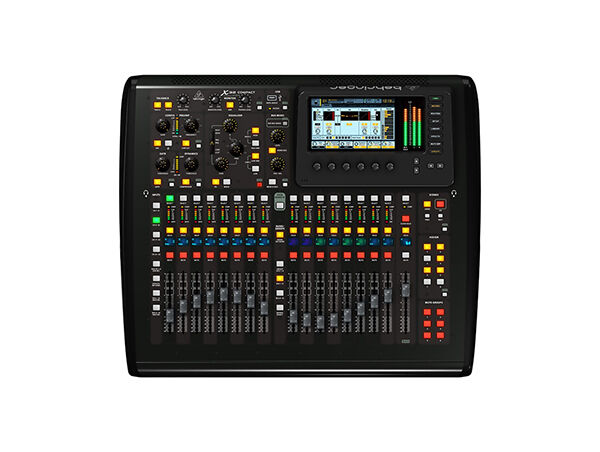 The Behringer X32 rates highly when it comes to input and output options and is the winner of Musikmesse International Press Awards for Best Mixing Desk, 2013. This mixing console comes with 16 balanced XLR outs, six line-in and outputs, 25 completely automated faders allowing instant DAW control and scene management, and 32 high-end programmable mic preamps. This 25-bus 40-input channel mixer syncs with iPads and iPhones, offering remote operation. It also comes with a USB interface, allowing wired computer connectivity. All buses and channels on Behringer's X32 come with dynamic scribble strips, which help with channel distinction and assignment. Its high resolution colour TFT simplifies making sense of workflow components. Its virtual FX rack features eight true stereo FX slots that come with high-end simulations, like Quantec QRS and Lexicon 480L.
---
How to Buy Output Control Consoles on eBay
eBay gives its users a number of output control consoles from which to choose because a number of top-rated sellers deal in pro audio equipment. As a result, buyers can find top output control consoles, like Mackie DL1608, Behringer XENYX X2442, Behringer XENYX X1832, Mackie PROFX12, and Behringer X32 when shopping on the platform. Some sellers offer deals with free deliveries, and others also provide users with the ability to look for used and refurbished mixers. Apart from output controls, buyers ought to pay attention to other aspects as well, such as the number of inputs and channels, equalisers, and onboard processors.