Computer customers often upgrade their hardware one component at a time, but when a major upgrade is in order, it is usually more economical to purchase hardware combos. Pentium users can choose between a range of eBay has such combos available at hard-to-beat prices.
| | |
| --- | --- |
| 1 | Intel Core i7-3970X Sandy Bridge-E 3.5GHz & Asus Rampage IV Extreme |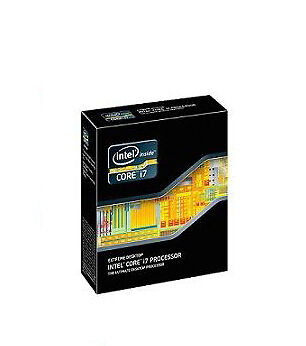 The Intel Core i7-3970X Sandy Bridge-E 3.5GHz and Asus Rampage IV Extreme provides a desktop computer with exceptional power and processing speed. The Intel Core i7-3970X Sandy Bridge-E 3.5 GHz processor is a six core extreme edition ideal for gamers and content creators. It has a clock processing speed of 3.5 GHz, and uses 64GB of DDR3-1066, 1333, and 1600 memory. When combined with the Asus Rampage IV Extreme, the result is a desktop computer that is supremely stable whilst handling unprecedented processing and application speeds. This system allows users to monitor the status of their graphics card, motherboard temperature, optimise high end audio. It also offers real time overclocking.
---
| | |
| --- | --- |
| 2 | Intel Core i7-3960X Sandy Bridge-E 3.3GHz & Asus Sabertooth X79 |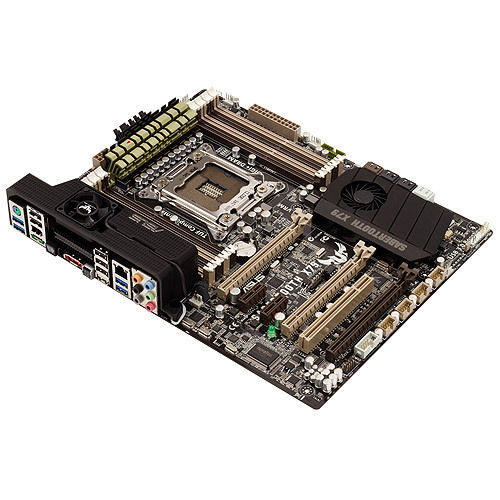 The Intel Core i7-3690X Sandy Bridge-E 3.3 GHz and Asus Sabertooth X79 combo offers supreme multitasking stability and power. The combination of this motherboard and CPU creates a system ideal for high end gaming and other application-intensive activity. The Intel Core i7-3969 Sandy Bridge-E 3.3GHz processor is another extreme edition six core CPU with a clock speed of 3.3 GHz. It includes Intel Turbo boost 2.0 technology, a DDR3 memory controller, and support for overclocking operations. The Asus Sabertooth X79 motherboard combines with this processor perfectly to deliver a powerhorse computer system that stays cool and stable.
---
| | |
| --- | --- |
| 3 | Intel Core i7-3930K Sandy Bridge-E 3.2GHz & Asus P9X79 PRO |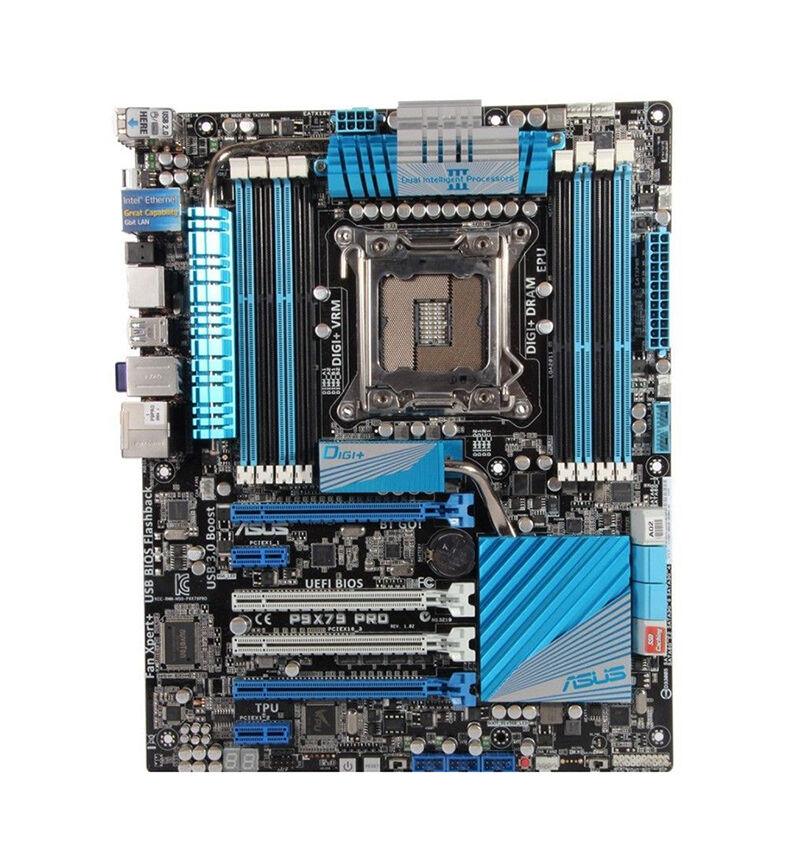 The Intel Core i7-3930K Sandy Bridge-E 3.2 GHz and Asus P9X79 Pro combine well to provide gaming enthusiasts with a perfectly equipped system. With its many user controls, this combo is well suited to a wide range of users who specifically want a multi-functioning high end system. The Asus P9X79 Pro is packed with USB 3.0 and other high speed ports. It offers the ability to adjust power output for particular tasks, such as for high-end gaming. It includes three in-built digital voltage controllers to manage power usage, and the ability to fine tune its DRAM memory. This bluetooth-optimised motherboard enhances data syncing to mobile devices via the BT Go feature. This feature, however, is only operable with Windows 7. The Intel Core i7-3930K Sandy Bridge-E 3.2 GHz processor contains in-built graphics 2000, making it unnecessary to install the motherboard's graphics card. This saves on power consumption and potential overheating problems. In addition to regular overclocking, users can boost processor speed with Enhanced SpeedStep technology and Intel Virtualisation.
---
| | |
| --- | --- |
| 4 | Intel Core i7-4770K Haswell 3.5GHz & Gigabyte Z87X-UD3H |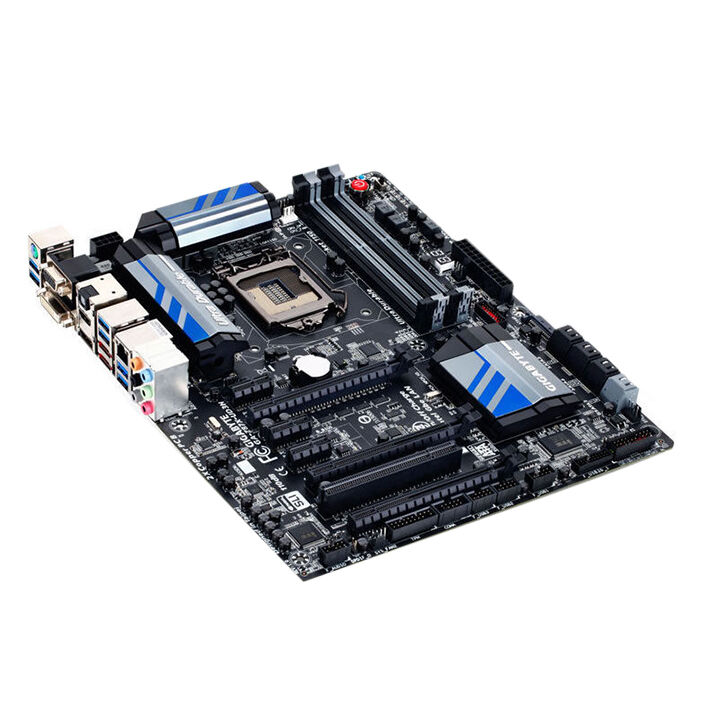 The Intel Core i7-4770K Haswell 3.5GHz + Gigabyte Z87X-UD3H combo creates a fast and stable system for a wide range of user applications with Intel HD Boost. Its advanced cache subsystem provides responsive performance to enhance multi-threaded gaming. The processor includes a memory controller to facilitate additional options for different applications. It has a clock speed of 3.5 GHz, which users can overclock to a maximum turbo speed of 3.9 GHz. This processor includes an integrated Intel HD Graphics 4600.
---
| | |
| --- | --- |
| 5 | Intel Core i7-3770K Ivy Bridge 3.5GHz & ASRock Z77 Extreme6 |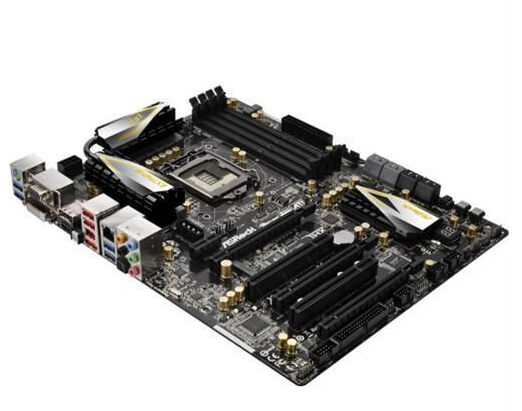 The Intel Core i7-3770K Ivy Bridge 3.5GHz + ASRock Z77 Extreme6 combines the Ivy Bridge processors' Turbo Boost 2.0 and 3D Transistor technology, with the ASRock motherboard's own Lucid Virtu Universal MVP that enhances computer visuals, response times, and media playback. The result is a very smooth computer system that minimises power consumption.
---
How to Buy Pentium Motherboard and CPU Combos on eBay
If you wish to purchase motherboard and CPU combos, search specifically for those previously suggested, or make a broad search such as " Pentium Motherboard CPU Combo". Make several comparisons to determine the best deal. Carefully read all information, and familiarise yourself with terms of sale and returns policies. Additionally, ensure your seller has a favourable eBay reputation. The many computer upgrades necessary to fulfill demand does not stop with gaming enthusiasts. Video editors, 3D-movie devotees, and graphic designers may all benefit from high-end processors and motherboards. To avoid superfluous spending, however, you can assess the exact features you need in your upgrade before you open your wallet.