The position in which a baby sleeps is important due to health and comfort concerns. Generally, medical authorities around the world, including the American Academy of Paediatrics, recommend that parents have their children sleep on their backs in order to reduce the chances of sudden infant death syndrome. Various products exist to help parents facilitate proper sleeping positioning with their young children. These products include pillows and other cushions that help children sleep more comfortably, both while at home in bed and while on the go in a stroller or car seat. Parents can often find good deals on
infant bedding
and sleep positioning products on eBay.
| | |
| --- | --- |
| 1 | Boppy Noggin Nest Head Support |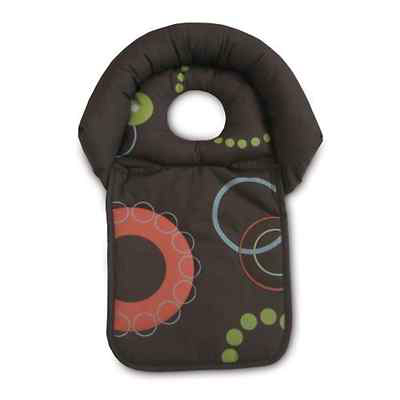 The Boppy Noggin Nest Head Support helps parents support their babies' heads while travelling. This comfortable piece of bedding adapts well for carriers and strollers. It possesses ample padding in order to relieve babies from the need to support their own heads while their necks are still developing. The cut-out design conforms specially to a young infant's head, and it elevates and cradles it supportively for added comfort. This design also works to keep a baby's head from becoming flat. It comes in different prints, including a flower pattern or a cog wheels pattern.
---
| | |
| --- | --- |
| 2 | Dexbaby Safe Lift Universal Crib Wedge |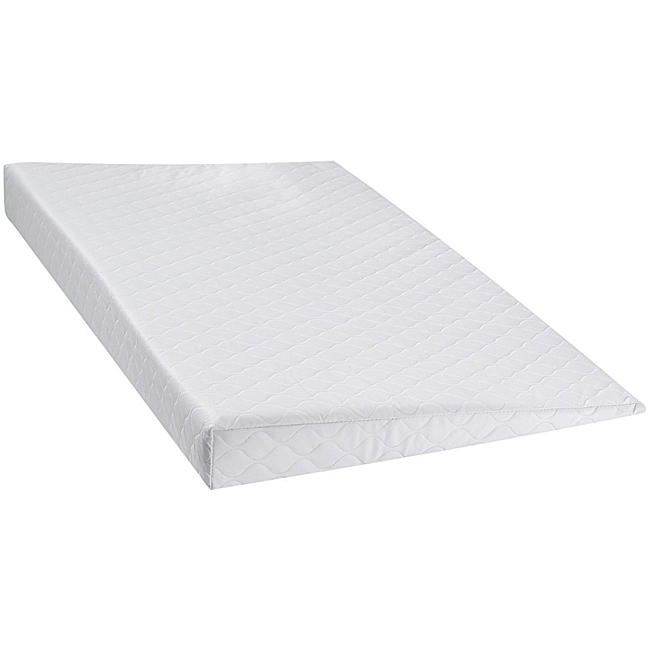 The creators of the Dexbaby Safe Lift Universal Crib Wedge manufacture this product to provide slight elevation for a baby's head and torso. The design fits in every toddler bed and infant crib on the market and slides easily underneath the bedding, securing beneath the fitted sheet. The crib wedge is also waterproof against any accidents and features a bottom that prevents skidding for added safety. This crib wedge is suitable for both infants and toddlers, and parents can continue to use it as their children grow older and need bigger beds.
---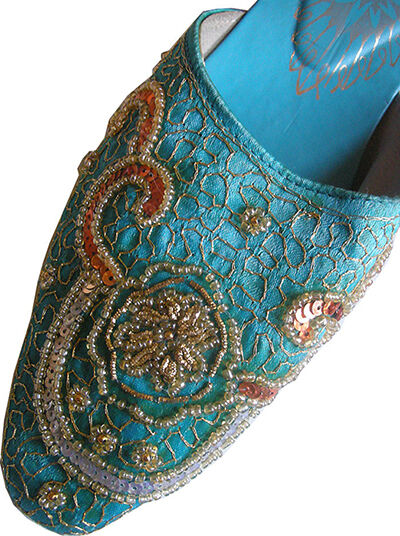 The BabyMoon Pillow helps parents and children deal with an increasingly common condition known as positional plagiocephaly, or flat head syndrome. This condition results from children sleeping on their backs during their formative years, causing the skull bones to close too early in the development process. The special design of the BabyMoon Pillow helps to prevent this condition by providing support for a baby's head while the baby lies on his or her back. A piece of velcro allows parents to fold the two arms of the circular pillow together to provide this support. When the baby sits upright in a stroller or car seat, the arms detach so parents can position the pillow across the back of the baby's neck for added support.
---
| | |
| --- | --- |
| 4 | Kiddopotamus Snuzzler Complete Head and Body Support |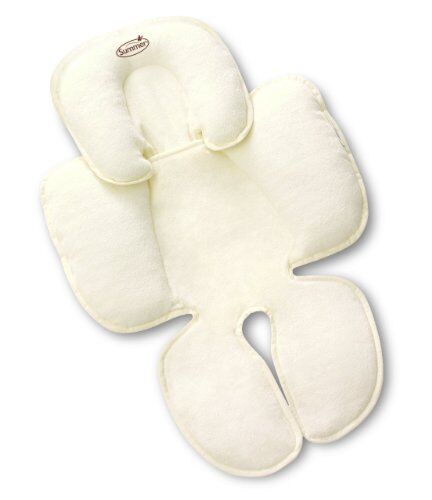 Another option for parents and children on the go, the Kiddopotamus Snuzzler Complete Head and Body Support provides additional padding and support for children in car seats and strollers. The Snuzzler also fits into other mobile baby devices like bike trailers and baby swings. It allows for total body comfort by providing cushioning from head to toe, and adjusts as a baby grows. The Snuzzler is safe for parents to use in a car seat, withstanding rigorous crash-testing to ensure no interference occurs with a car seat's harnesses and buckles.
---
| | |
| --- | --- |
| 5 | The First Years Close and Secure Sleeper |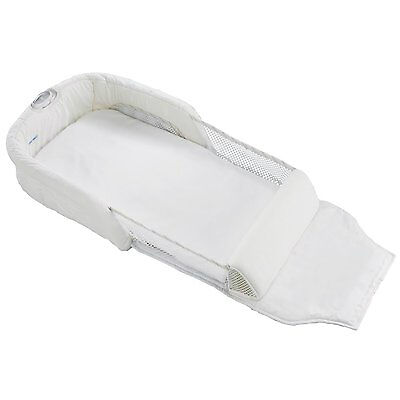 Some parents prefer to keep their babies close by at night.
The First Years Close and Secure Sleeper allows them to do so by providing a secure area for a baby to sleep on the parents' bed. It possesses soft sides that prevent the baby from moving around the bed and also keeps parents from rolling over onto the baby while asleep. The mesh walls promote air circulation and the sleeper also comes with a built-in nightlight so parents can check on their babies throughout the night. A vinyl mattress provides extra cushioning and comfort and has a removable sheet that parents can wash in the washing machine for easy cleaning. Parents can fold up the sleeper when not in use and it possesses a handle for easy travelling.
---
How to Buy Baby Sleep Positioning Products
A great place to find products that help babies sleep better at night is on eBay. Parents simply go to any page on the eBay website and locate the search function. They can then type in a general search term, such as "
baby bedding
", in order to find a wide range of products to compare. If parents know of a specific product that they want, they can also type in a narrower search term, such as " crib wedge". A variety of vendors sell baby bedding products on eBay, and the customer feedback sections allow parents to ensure they work with a reputable seller capable of providing top-notch customer service.