When it comes to bath time toys, parents are all too familiar with the typical ducks, boats, and other water-themed toys to keep children entertained while parents scrub them clean. With so many toys and bath activities available to parents, deciding which toys to purchase can quickly cause a headache and overflow
toy storage
. However, researching and gaining an understanding of the popular toys can help parents make an educated decision regarding what to buy. Several top-rated toys provide great entertainment to children during their bath time fun. These high quality toys occupy, entertain, and promote learning in children in various ways.
| | |
| --- | --- |
| 1 | Smart Splash Sail Away Shapes |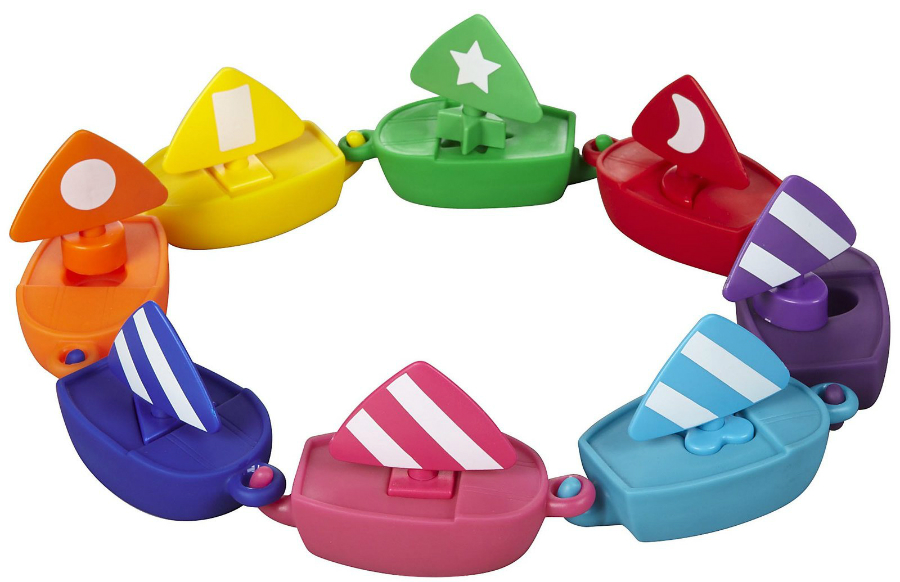 The Smart Splash Sail Away Shapes by Learning Resources are eight fun floating sailboats that entertain children while also providing opportunities for learning. Brightly coloured, these boats appeal to children between the ages two and five. With stripes and different shapes on the sails of these boats, bath time can turn into a fun way to learn shapes, play games, and challenge children's memory as playtime ensues. These tiny sailboats can also provide fun opportunities for children to create stories, increasing their social development and creativity while enjoying the bath bubbles. Entertaining and educational, the Smart Splash Sail Away Shapes are an excellent choice for bath time fun.
---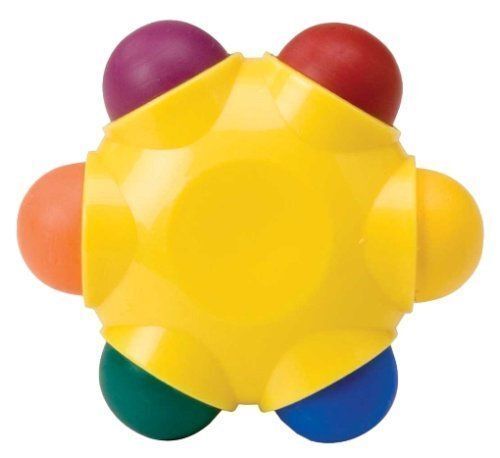 Appealing and easy to hold, the Alex Toys Star Crayon brings out the artist in children. This lightweight toy holds six special crayons for use in the tub. Kids can colour on the bathtub, the tiles, and even themselves without worry, as parents can wash the marks right off with soap and water. Star Crayons can help kids of all different ages to boost their creativity, increase their dexterity, and develop their social and storytelling skills as they develop a whole new world during bath time fun
---
| | |
| --- | --- |
| 3 | Under The Sea Bath Squirtees |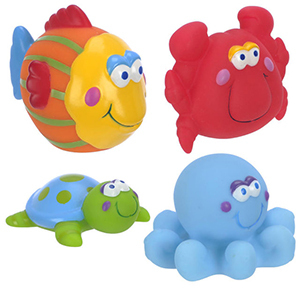 As fun to play with as they are to look at, the Under The Sea Bath Squirtees have playful little hands in mind. This pack of four brightly coloured sea animals, each about 8 cm in size, contains a fish, octopus, turtle, and crab that float and squirt water. The rubber toys do not have any detachable parts, and even the smallest little swimmer can enjoy these bath squirtees, and they are suitable for ages six months old and up. These little toys can also help entertain babies with their bright colours while parents change nappies and clothes, making them an ideal source of entertainment in a variety of situations.
---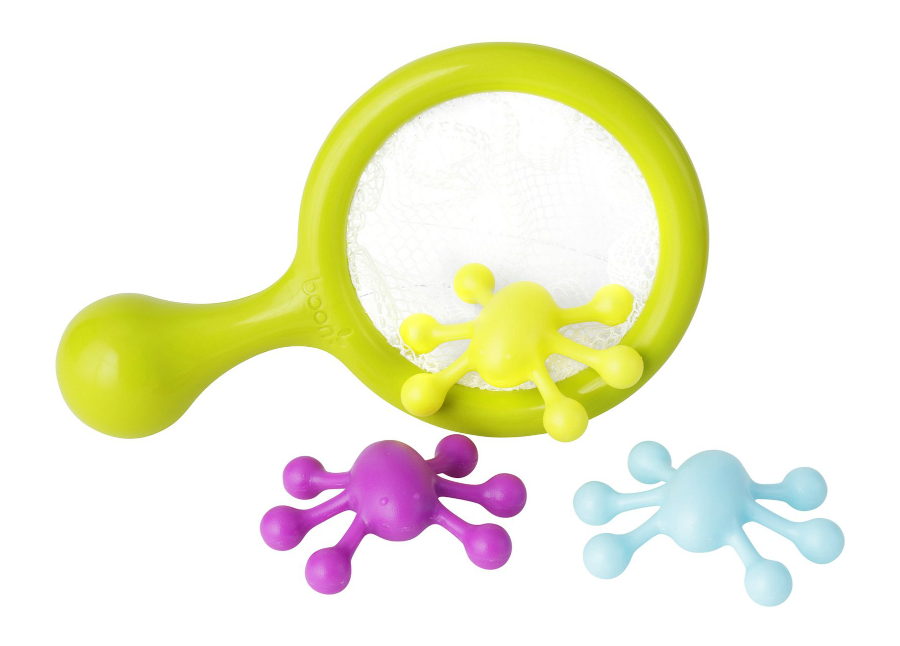 An enjoyable way to promote hand-eye coordination in children ages nine months and older, Boon Water Bugs consist of three colourful floating bugs and a brightly coloured net with mesh basket in which to catch them. In addition, these playful pieces are free of several harmful chemicals, including BPAs, phthalates, and PVCs, so kids can play without parents having to worry about exposure. Children can also develop their dexterity, imagination, and possibly a future interest in nature as they creativity enjoy their time in the bubbles.
---
| | |
| --- | --- |
| 5 | Pelican Bath Toy Storage Pouch |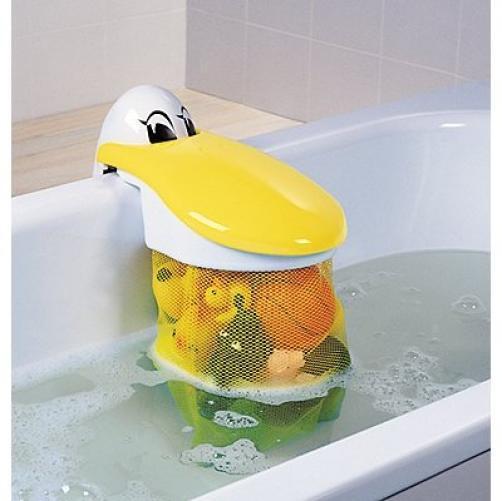 A creative take on bath toy storage, the Pelican Bath Toy Storage Pouch sits on the side of the tub, well within kids' reach during bath time. If they want to grab a toy or put a few away, they open up the pelican's mouth and place toys or pick a few out from the net hanging from the mouth. The easy access to toys keeps children safe during water play and makes cleaning up fun when it is time to get out. In addition, there is no need to towel the toys off right away, as the mesh storage bag allows toys to air out right inside the bag. The clamps holding the pelican in place fit a wide range of tub sides. This product is an excellent blend of a bath time toy and a handy storage basket.