Tablet
computers are the easiest way to access almost everything. The right protection and usability bundle makes any tablet the perfect work, home, and travel companion. Depending on how a tablet is used, the essential accessories may vary. Having charge kits available helps ensure that a tablet is always ready to go. Cases, folios, vinyl decals, screen protectors, and a stylus defend these relatively small and lightweight devices against drops, dings, and screen scratches. Since many users access multimedia on tablets, headphones are essential while headphone splitters and MDMI cables make it easy to share favorites with friends. Choose from these top 5 protection and usability bundles for leading tablets.
| | |
| --- | --- |
| 1 | 14-Item Accessory Bundle for the Samsung Galaxy Tablet |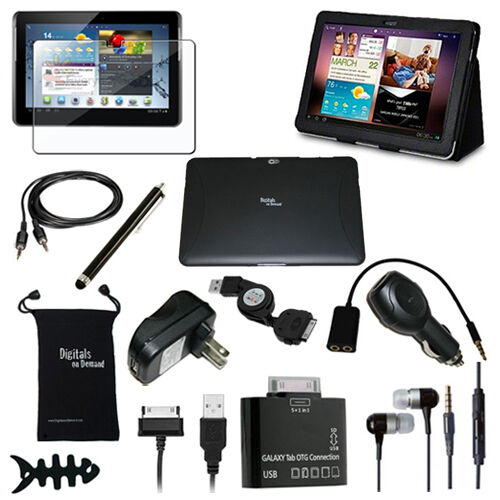 This useful 14-Item Accessory Bundle for the Samsung Galaxy Tablet includes two gel cases and one leather flip cover, plus three screen protectors to keep dust, dirt, and scratches from marring your tablet. The charging pack includes the expected car and wall chargers, plus a desktop dock. The wall charger can accept voltages from 100 to 240 volts, making it versatile during travel throughout the US, Europe, and Asia. Purchasers outside the US receive a power adapter for local power at no charge. The audio pack includes stereo headphones with microphone and 3.5 mm splitter cable. Other useful elements are an adjustable car mount, a USB cable for data sync or charging, and a stylus.
---
| | |
| --- | --- |
| 2 | 13-Item Accessory Bundle for iPad |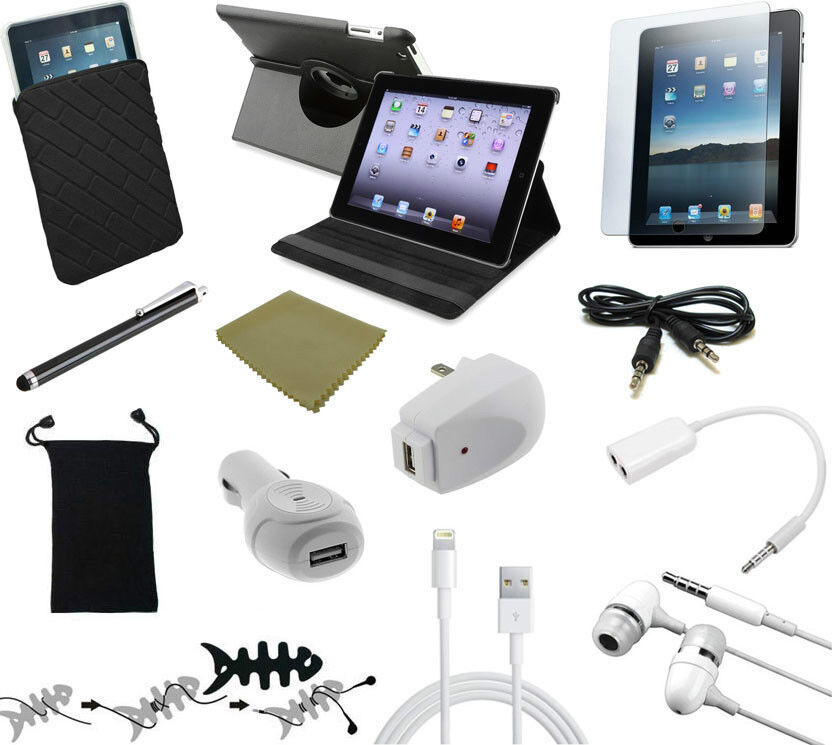 A 13-Item Accessory Bundle for iPad provides all the essential iPad accessories for an iPad4 Retina or an iPad mini. It starts with protection packages. For the iPad4 Retina, this includes a 360 degree rotary stand, black plush suede sleeve; and clear screen protector. For the iPad mini, the protection package includes a black leather case and black neoprene sleeve, as well as a clear TPU skin, a screen protector. Both kits include a screen cleaning cloth. Charging kits in each bundle include a car charger that connects to a USB lightning cable for rapid charging and data synchronisation. Included wall chargers can charge any device that is USB-powered. Each bundle includes audio kits with a headphone jack splitter to facilitate music sharing, a set of earphones, and a silicone fishbone to manage cords. An auxiliary cable allows for alternate input or output. A stylus and travel pouch complete each kit.
---
| | |
| --- | --- |
| 3 | 7-in-1 Kindle Fire Accessory Bundle |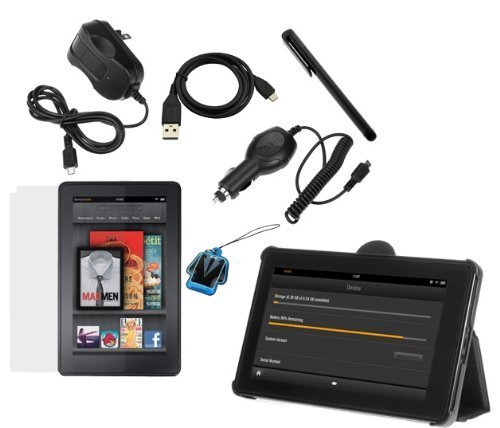 A 7-in-1 Kindle Fire accessory bundle begins with one of a colourful selection of leather cases that convert into horizontal stands for viewing text or videos. A screen protector and touch screen stylus complete the tablet protection element of the package. Audio usability elements include a stereo headset, a headset splitter, and a silicone fishbone for headset cable. A car charger makes it easier to keep the Kindle bright, and a USB cable allows for data synchronization to other devices.
---
| | |
| --- | --- |
| 4 | 360-Degree Leather Folio Case and Accessories for Nook 7" HD |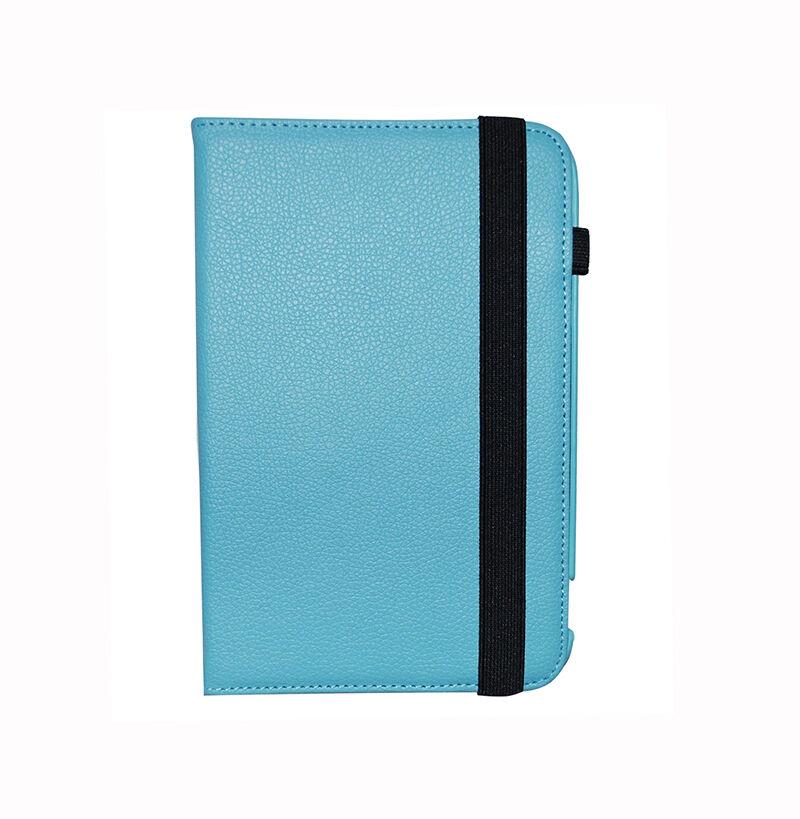 To start with, this 360-Degree Leather Folio Case and Accessories for Nook 7" HD is the ultimate user-customised kit. Select one or all from case, screen protector, stylus, or "stickers", which is to say the vinyl self-stick decorative decals that adhere directly to the tablet. This is one Nook case kit that gives the buyer total control. The 7-inch Nook case is the 360-Degree Leather Folio model that offers its own total control over the display angle, although of course there are two angles most frequently used. Colour choices include black, red, purple, light blue, lime green, and light pink leathers, with the styluses coordinated to the folios.
---
| | |
| --- | --- |
| 5 | Monster Accessory Tablet for Nexus 10 |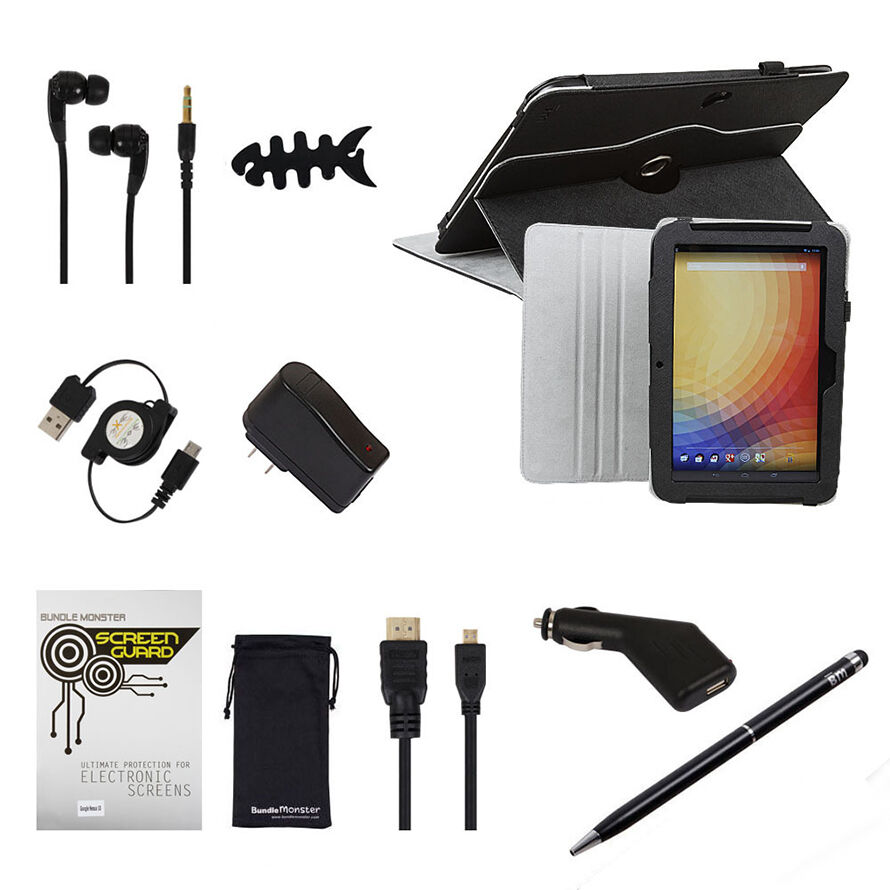 The Monster bundles for Nexus 10 ccover many essentials. Buy the most basic, a scratch- and stain-proofing package of screen guards, in packages of five or 10. Then prepare for every travel need with a 10-piece cable and charging pack. This includes a car charger and a wall charger, a standard USB cable, a retractable USB cable, earphones, an audio splitter, a retractable auxiliary cable, a micro HDMI cable for video connections, a stylus, and a carrying pouch. The HDMI cable makes it possible to connect to an HDTV to share videos and photos. The wall charger is designed for US outlets so a Mains travel adapter should also be purchased for UK users.
---
Other Tablet Accessories to Consider
Anyone purchasing bundles that include US-made wall chargers should confirm the power and prong configurations. If designed for US 110v AC, purchase a US/EU Mains travel adapter to prevent damage to the charger or the device.
How to Buy Tablet Protection and Usability Bundles
Tablet protection and usability bundles are specific to brands and often to tablet models. Still, shopping in the eBay marketplace gives access to a wide range of sellers and options. Daily Deals on
Tablet Accessories
often include exactly what you want. Otherwise, key tablet make and model into the Search window: for example, "
Kindle Fire accessory
". You may see in results that some sellers use the mark for inches, others use "in" and others just use the number. So "
Kindle Fire 8.9 accessory
" would generate the largest selection of accessories for an 8.9 inch Kindle Fire. From these, you may select exactly the protection and usability bundle that meets your needs.