The ongoing trend towards using portable technology to access digital media means that a large number of people use
eReaders
and eBooks. To get the most use out of electronic devices and protect them from damage, owners can buy a wide range of accessories. Covers, chargers, and lights are included in the top protection and usability bundles for your eBook. These bundles offer buyers a convenient and cost effective way to purchase the products they need. Before buying a set, learn about the top five eBook protection and usability bundles that can be found in electronics shops and on eBay.
| | |
| --- | --- |
| 1 | Binatone ReadMe Accessory Pack |
The Binatone ReadMe accessory pack offers protection, portability, and power without any unnecessary extras. The three-item bundle includes a faux leather case, A/C adapter, and 2GB SD card. The case folds back, which makes it easy to hold open when the eReader is in use. Its unique tri-fold design has a split in the front cover that offers the user a better grip. The power supply accepts any USB cable.
---
| | |
| --- | --- |
| 2 | Nook Simple Touch eBook Leather Folio Cover Case |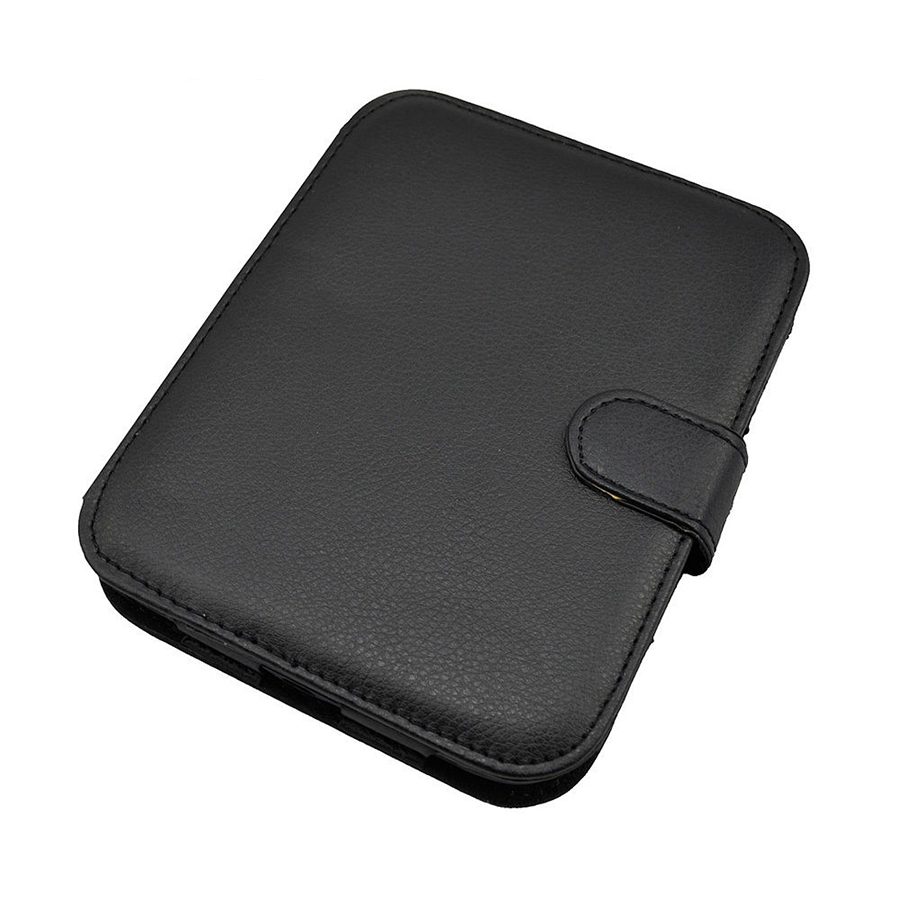 Nook owners looking for a durable case can choose a Simple Touch eBook leather folio cover case for the maximum level of protection. The cover securely holds a Nook Simple Touch or Nook Simple Touch with Glowlight. The faux leather exterior repels moisture and the soft microfibre interior protects the device from dust and scratches. The case has no hinges or straps, but a tab ensures that it stays closed when the device is not in use. The Nook Simple Touch eBook leather folio cover case is thin and lightweight, but provides ample protection for an eBook device.
---
| | |
| --- | --- |
| 3 | Leather Case Cover with LED Light for Kindle |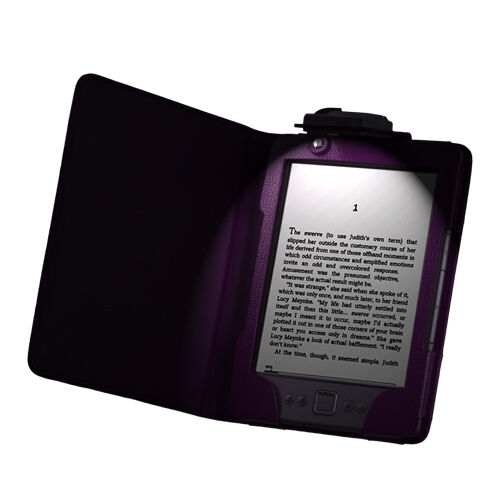 The leather case cover with LED light for Kindle allows owners to read in low light with ease. The case is lightweight, but durable, with a sleek leather exterior and soft microfibre interior. The built-in light is powered by the Kindle's battery. To illuminate the Kindle screen, simply open the case and flip the light unit out to switch it on and then snap it back into place to switch it off. The light also switches off automatically when the case is closed or if the Kindle powers down. The leather case cover with LED light for Kindle comes in a range of colours, including black, blue, brown, purple, and red.
---
| | |
| --- | --- |
| 4 | Reversible Cover Case and Charger for Kobo |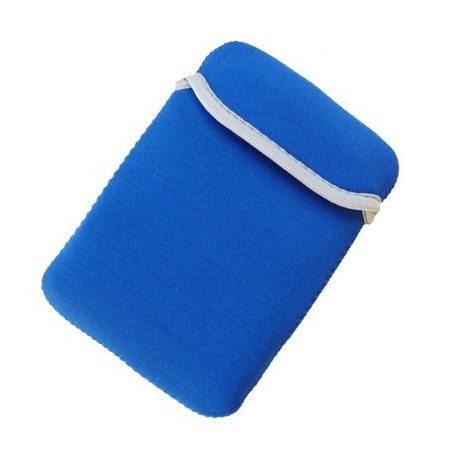 Duragadget manufactures a reversible cover case and charger for the Kobo eReader and Kobo Aura HD.. The soft neoprene sleeve protects Kobo devices from scratches and spills. It features a fold-over design and comes in a variety of colours and patterns. Buyers can choose from combinations, such as blue and black, red and black, or purple and black, or express their fun side with animal caricatures of pandas or owls. The bundle includes a car charger with two USB ports and fast speed data transfer wire.
---
| | |
| --- | --- |
| 5 | Case, Light, Car Charger, and Stylus Bundle |
Buyers can get all the essentials for a touch screen eReader with a simple four-item bundle that includes a stylus protective case, light, car charger, and stylus. This bundle provides all of the accessories needed to protect or use an electronic reader while on the go. A sturdy leather or faux leather case offers the most protection for an eReader, and makes holding the device comfortable for the user. A portable LED light allows the user to read even in low light conditions. Although mains chargers are included with many eReaders at the time of purchase, many owners quickly realise the added benefit of a car charger. Users can keep a touch screen clean and free of fingerprints by using a stylus.
---
How to Buy Protection and Usability Bundles for Your eBook
When it comes to portable electronics such as eReaders, the most important accessories offer protection and increase usability. Accessory bundles provide an affordable way to buy several products for an eBook in a single transaction. You can search eBay using the field available on every page to find a range of eBook protection and usability bundles. eBay's user-friendly interface allows shoppers to browse through listings by selecting the appropriate category filters. Read the item description carefully to ensure that the accessories in the bundle are compatible with your device.