Reference management software
programs allow users to perform extensive research and accurately cite each source referenced within the document. Researchers implement reference software to collect citations as they perform research and save the citations in accounts that they create. The top five reference software programs annotate citations and then link the citations to text rich documents, such as Microsoft Word. Researchers utilise reference management tools to add citations automatically from a database, which eliminate time-consuming cut and paste insertions. Before researchers go on eBay to find reference software programs, they should first learn about the top five reference software programs that many universities and private research institutions use.
As a web-based application, RefWorks operates from any desktop or laptop computer that connects to the Internet. Researchers save citations online by logging on to a secure RefWorks account; they can also create backups to ensure the citations save on a hard or flash drive. This reference software program works best for users who need to switch computers, such as in public libraries and shared office networks. One benefit mentioned by reviewers is the capability of RefWorks to allow researchers to access library catalogues and databases through the RefWorks platform. RefWorks includes an attachment feature that allows researchers to save resources and citations on the RefWorks' server, which researchers can access from virtually any Internet connected laptop or desktop computer.
---
Mendeley has a strong following among researchers who work from different operating system platforms, such as Linux, Mac, Windows, and iOS devices. Researchers can also easily install the reference software program from a web-based interface. Mendeley's popularity among researchers stems from how the software not only manages citations, but creates an organised library of imported research papers. Researchers can integrate research with Microsoft Word for quick insertion of citations and bibliographies. The designer of the reference software developed a method that allows users to create new citation styles by using a CSL editor. Flexible formatting allows researchers to focus more time on writing and less time worrying about adding properly formatted citations. Mendeley provides researchers with tools to share bibliographies with colleagues that belong to a common private work group.
---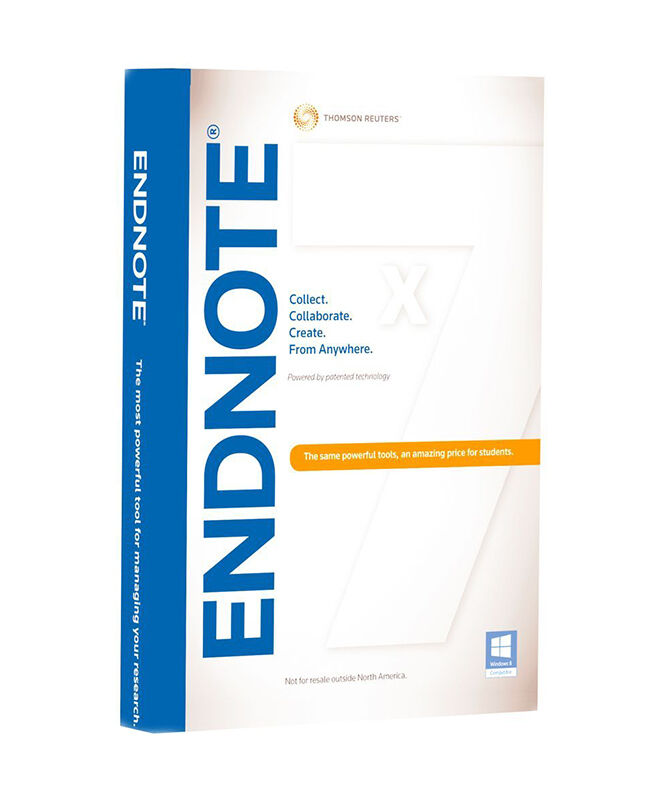 Of the top five reference software programs, EndNote provides the greatest customisation of output styles and import filters. Researchers can access EndNote imported data without having to access the Internet. This means researchers can share citations over a local area network (LAN), such as the LANs set up in large universities and research institutions. Researchers can search for library catalogues and databases directly from the EndNote interface. The EndNote reference software program works with both the Windows and Mac operating systems. Researchers can type keywords and upload notes to search and create reference lists and annotated bibliographies. The easy-to-search database allows researchers to spend more time writing and less time checking references to ensure accuracy. EndNote's web version provides researchers with tools that store within Endnote servers.
---
By downloading the Firefox plug-in, researchers gain access to a free, high-quality reference software program. The browser-operated program allows researchers to collect and organise annotations, as well as share annotations with other researchers. Many reviewers remark that the reference software combines the best features of EndNote with a capability to import complete reference information from web-based applications. Zotero possesses a sixth sense that detects when researchers view research materials, and the reference software program then automatically saves the reference information in the correct database fields. Researchers can share citations by enabling Zotero's Groups feature. Zotero may be the most comprehensive reference software for accurately citing online sources. Moreover, the programmer of the reference software provides a Save Attachment feature that researchers can store on personal computers.
---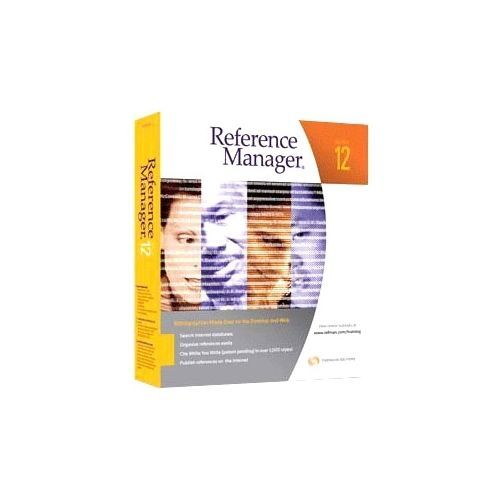 Researchers can search Internet libraries located throughout the world by using the reference software program, Reference Manager. As one of the first reference software programs, Reference Manager allows researchers to create as many databases as they can manage. Researchers can attach PDFs, graphics, and spreadsheets that include multiple citation references. Reference Manager provides for fast and accurate reference searches, as well as providing researchers with the tools to reference citation collections over the Internet or LAN. The Bibliography Builder helps researchers develop bibliographies within Word documents using over 1,000 different journal styles. Multiple Reference Manager users can read and write to the same database within the same bibliographic field without disrupting the work performed by other researchers.
---
How to Buy Reference Software Programs on eBay
By using eBay's search engine, you can search for
reference software
programs by brand, platform, and operating system. For example, you eliminate a vast majority of sellers if you want a reference software program to work on your
Linux
operating system. Some eBay sellers may offer reference software programs that they never used, but they must offer the programs at discounts because the sellers removed the software from its original packaging. Visit each seller's product page to examine the enlarged photograph that confirms the reference software brand and operating system. Then, review the customer feedback that eBay compiles on product pages. Consider sellers who have earned high praise over the past year for selling software programs.