A
remote start system
allows users to start their ignition, keep their car secure, activate and deactivate a car alarm, warm the interior, and demist and defrost the windows before they step out of the house and into their car. These useful devices provide peace of mind, comfort, and convenience. While there are many different models on the market, when purchasing a remote start system, consumers must ensure they purchase a top quality, reliable model that provides a high level of vehicle security as well as comfort and convenience measures. Consumers can choose from among the top five systems in the UK to ensure they get a long lasting, secure remote start system that keeps their vehicle safe from thieves and is easy to operate.
| | |
| --- | --- |
| 1 | Knightwatch KFM2000B Remote Start System |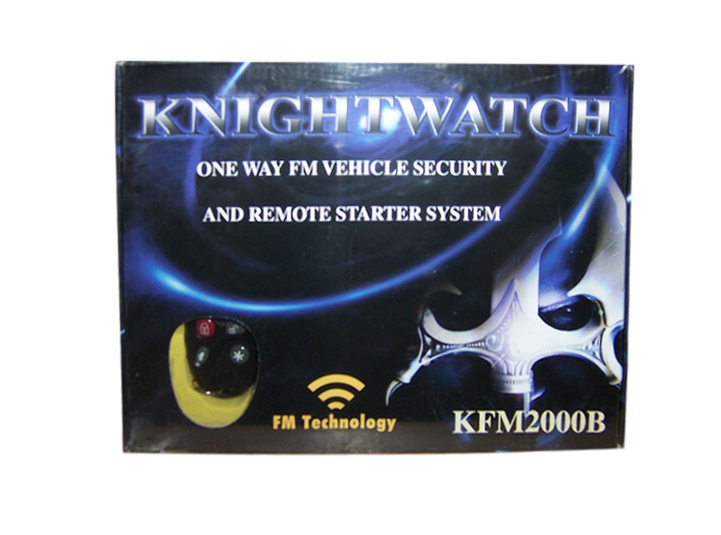 The Knightwatch KFM2000B remote start system is a car security remote engine start system. It boasts an impressive activation range of 305 metres. It utilises code hopping technology. This baffles and prevents the use of scanners and code grabbers, keeping the vehicle secure and the remote system impenetrable. The Knightwatch KFM2000B remote start system offers long range remote start and has the ability to memorise gear positions to enhance performance and prevent the car jumping forward or backward when started via remote. The valet function allows consumers to deactivate the alarm and remote start system without handing over their remote to a valet. This remote start system includes anti-carjacking technology to keep the vehicle safe. It also includes door, bonnet, and boot sensors for added security, a 120 decibel alarm siren, window roll-up, boot opening, and door locking capabilities.
---
| | |
| --- | --- |
| 2 | FSK Two 2-Way Control Pager Car Alarm Remote System |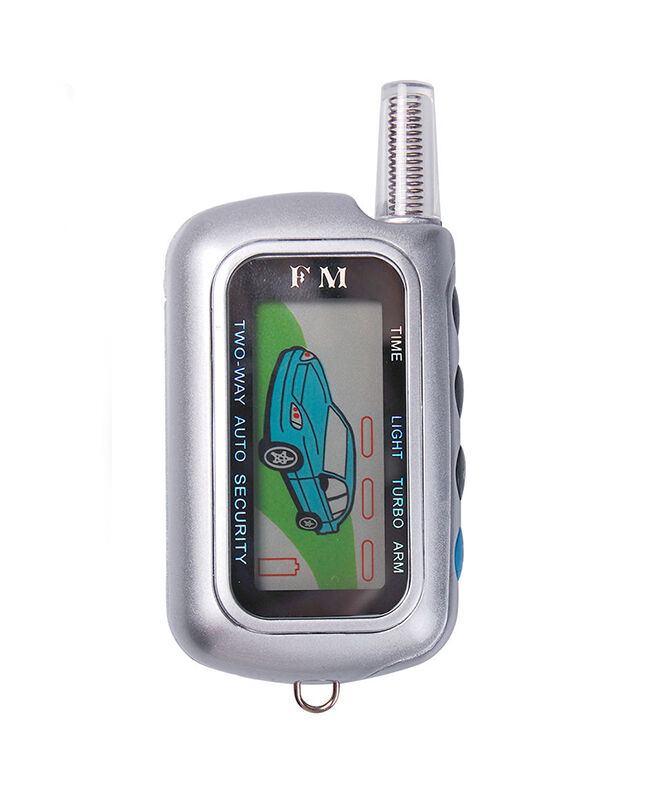 The FSK Two 2-Way Control Pager car alarm remote start system has an impressive range of 1500 metres. This system has an integrated two-way alarm system, and an LCD remote engine start secure system for maximum versatility. The LCD display shows the vehicle status, such as whether any doors are locked or unlocked, whether the boot or bonnet is open, and whether the dome light is on. If anyone tries to break into the car, the FSK Two 2-Way Control Pager car alarm remote system alerts the vehicle owner with a 120 decibel alarm in the vehicle, an audible alarm from the remote panel, and a visual status alarm on the LCD panel. It has boot, bonnet, and door sensors for added security and a gear checking capability to ensure it is in neutral gear. This system also prevents illegal engine starts, such as hot-wiring or screw driver activation, keeping the vehicle secure against theft.
---
| | |
| --- | --- |
| 3 | Viper 5101 Remote Start System |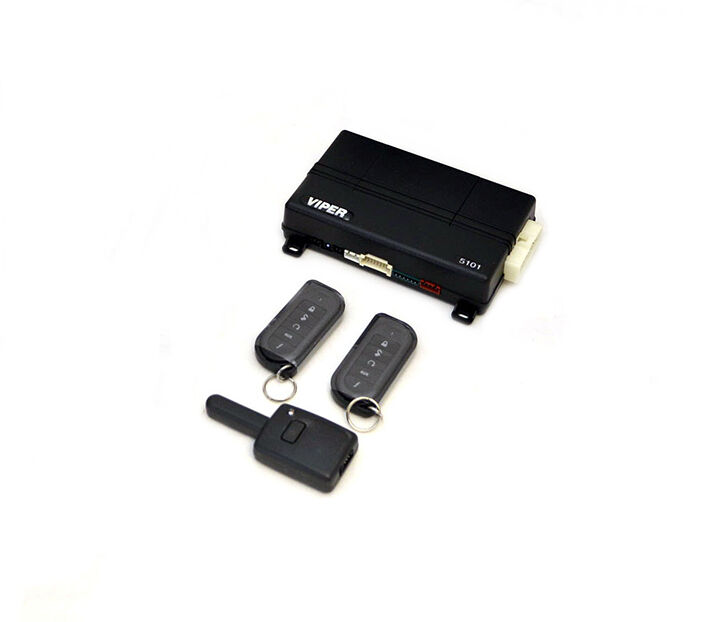 The Viper 5101 remote start system is a five button supercode remote start system with a 600 metre range. Viper is best known for, with anti-cloning technology, preventing unscrupulous individuals from cloning the device to gain access to the vehicle. It has a Horn Honk Finder System that remotely operates the horn in the event a consumer forgets where they parked. The Viper 5101 remote start system demists and warms the windows in the event of heavy condensation or frost. This system also has a remote engine start delay timer for increased versatility. For added personal safety, it has a panic mode. If a user feels threatened when in the vicinity of their car, they simply activate the panic mode remotely and the vehicle horn sounds repeatedly and the car lights flash, drawing attention to the area. The Valet Takeover function allows consumers to set their engine to continue running after the key leaves the ignition, allowing a valet to park the car without access to the keys or remote control. This is also a useful feature when users want to exit the car for short periods and keep the heating running.
---
| | |
| --- | --- |
| 4 | 1500M iForces 2-Way Pager |
The 1500M iForces 2-Way Pager is a remote start system with a touch screen display panel, a two-way remote alarm, a rechargeable battery in the remote unit, and boasts the ability to work with up to four vehicles. With a big remote activation range of 1500 metres, the 1500M iForces 2-Way Pager has 40 programmable functions, maximising versatility and vehicle security. It remote starts the engine either at predetermined times or instantly. It has audio command confirmation, helping consumers confirm they made the correct command choice. This system also aids with vehicle maintenance, alerting users when a problem occurs with the temperature, battery, and voltage.
---
| | |
| --- | --- |
| 5 | Clifford Avantguard 5.5 CAR ALARM Security System |
The Clifford Avantguard 5.5 Car Alarm Security System is a remote start system with a range of security features, including an alarm that automatically activates as soon as the user parks. The enhanced security system produces an incredibly loud alarm in the event of a theft, along with ignition locking, preventing would-be thieves starting the vehicle. Compatible with both manual and automatic vehicles, this system starts the ignition remotely while leaving the doors locked and the alarm active. It allows users to warm their car and demist or de-ice their windows or cool their car where air conditioning is present, remotely from their home while keeping the vehicle secure.
---
How to Buy Remote Start Systems
Search on eBay for a remote start system for your vehicle. Identify the model that best suits your needs and check seller feedback to ensure you get a top quality system and fast, efficient service. Choose a system that starts your engine while keeping your doors locked. You can opt for systems with integrated alarms, anti-cloning and scanning devices, panic alarms, and valet functions. Warm your car up and de-ice your windows without having to leave the house on those cold winter mornings with a top quality remote start system.