The renaissance-inspired masks of today descend from the carnival masks of Venice, Italy during the Middle Ages, which eventually developed into masquerade balls during the renaissance period. The mask makers, or "mascherari", of Venice continue this tradition today. Masks were originally crafted using papier mache, yet now they consist of a number of materials, including leather and metal. Once a playful and mysterious part of Venice's "carnevale", masquerade adds an element of beauty and glamour to events and parties across Europe and the United States. Renaissance-style masks are available in styles ranging from simple to ornate and are available in a broad range of prices.
---
1

Feather Volto Pizzo Venetian Masquerade Mask

The classic volto mask, also called the "larva", means "face" in Italian. This mask is mainly white. Larva comes from the Latin word meaning "mask", or "ghost". This mask covers the entire face, yet has individual facial features. It is possible for the wearer of this mask to eat and drink without completely removing the mask. Made by hand and decorated in Venice, Italy by La Maschera del Galeone is the Feather Volto Pizzo Venetian Masquerade Mask. The mask is gold in colour with a variety of glitter embellishments in a contrasting colour of blue. Feathers in this contrasting colour on one side of the mask make a striking display. The mask has black satin ties. People can wear the mask or use it as a wall display.
---
| | |
| --- | --- |
| 2 | Filigree Metal Bauta Mask with Swarovski Crystals |
The
Bauta mask
traditionally covered the whole face, having a strong chin line and no mouth feature. The square jaw line typically has a pointed chin, tilted upwards, allowing the wearer of this mask to talk and eat easily. This particular
Filigree Metal
Bauta mask with Swarovski Crystals bears the traditional lines of the classic Bauta, yet is intricately cut from fine metal and encrusted with
Swarovski crystals
and diamantes. The crystals glimmer with a variety of colours as light touches them. The mask has silk ties with tassels and a person may wear it or use it as a wall display.
The Moretta is a traditional female
mask
originating in France and adopted by Venetian women. It is expressionless and has no mouth. Traditionally a
dark mask
, the Moretta may also be white. The Moretta Leather Mask is particularly comfortable as it moulds to a wearer's face. This is a handmade and breathable mask and a partygoer can wear it for several hours at a time. It measures approximately 16 cm in height and 15 cm in width.
---
| | |
| --- | --- |
| 4 | Medico della Peste Plague Doctor Mask |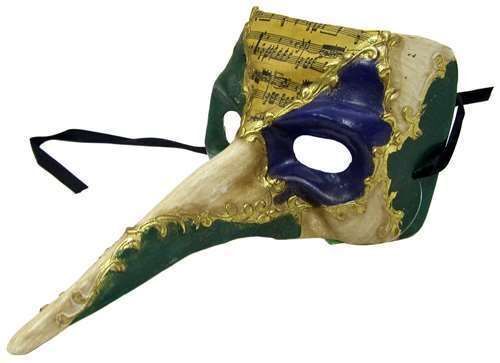 This
mask
comes from a tradition based in the masks worn by doctors during the plague that beset Europe in the Middle Ages. The mask has a bizarre appearance. It is a full face mask, usually white in colour, and features a traditional bird-like beak. The mask has its origins in design by French physician, Charles de Lorme, who used the mask along with other sanitary precautions while treating plague victims. Craftspeople make the mask by hand from papier mache in Venice, Italy. Written along the hollow beak is the name of the mask.
---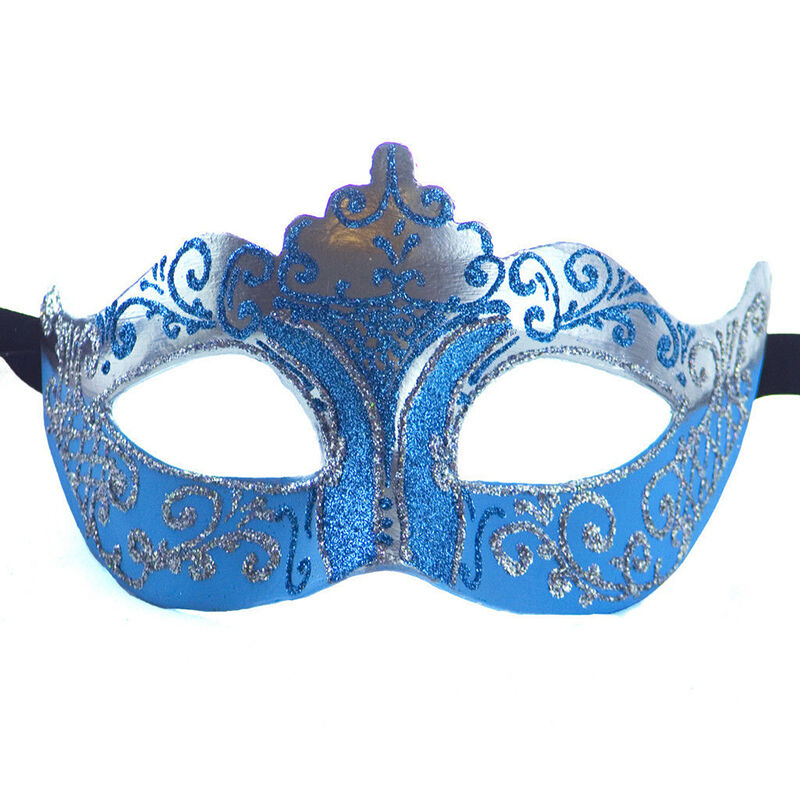 The
Stella Masquerade Mask
is a partial mask covering the eye area alone. This mask is delicate and light. The elegantly designed mask comes in white, silver and black; silver and white; or silver and black base with accenting swirled embellishments. Craftspeople design this handpainted mask for women in the
Venetian masquerade
tradition and has black satin ties.
---
How to Buy Renaissance-Inspired Masks on eBay
If you need to shop for
renaissance-inspired masks
for an event or home decor, be sure to browse the wide selection of products on
eBay
. You are sure to find what you are looking for quickly, easily, and at a competitive price. Enter search terms into the search bar at the top of any eBay page. After you receive the results, navigate to specific appealing listings and evaluate the pictures and description of the item for sale. Be sure to keep in mind the feedback rating and shipping policies of the sellers.