Servers are the muscle behind many home and business networks, storing and accessing data for numerous users while performing other network tasks at the same time. This requires that each user can access the
servers
over very fast, reliable connections that enhance the user's experience. Those connections are made using
server adapters
, which vary depending on the way the information is handled by the adaptor and the method of connection, whether that is 10/100/1000 Ethernet, 10Gbps, or fibre-optic. Several well-respected companies manufacture a variety of different server adapters, each specifically designed to enhance certain server features. Whether in the market for parts for a new install or updating an existing server, consider these top 5 server adapters.
| | |
| --- | --- |
| 1 | Intel EXPI9402PT PRO/1000 PT Dual Port Server Adapter |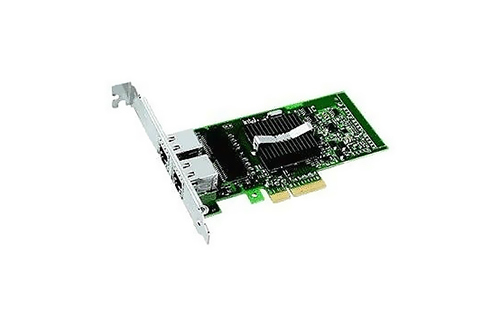 Intel makes server adaptors that are easy to use, reliable, and optimise the server's abilities. This is certainly true of the Intel EXPI9402PT PRO/1000 PT dual port server adapter, which allows the user to use a PCI Express (PCIe) server slot to add two Gigabit Ethernet ports. It has dedicated input/output bandwidth, so each port has priority performance. Intel's PROset makes it easy to install and manage this adaptor.
---
| | |
| --- | --- |
| 2 | Intel EXPX9502CX4 Dual Port Server Adapter 10Gbps |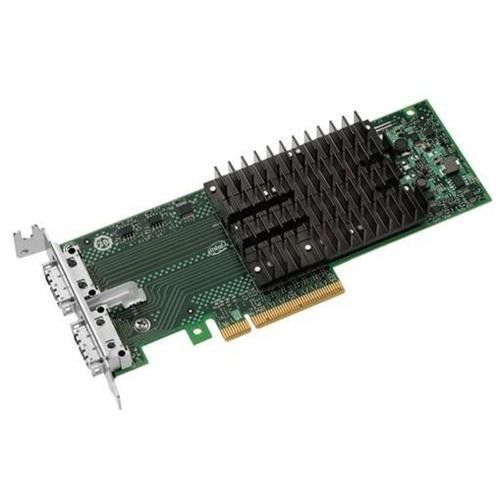 Several factors are accelerating the need for servers to employ 10 Gigabit connections. Servers that support multi-core processors as well as high performance computing and streaming services such as HD video streaming all perform better over 10 Gigabit connections. The Intel EXPX9502CX4 dual port server adapter 10Gbps is an energy efficient, low profile PCI Express adaptor that offers two 10Gbps CX4 ports for that extra speed.
---
| | |
| --- | --- |
| 3 | Intel E10G42BTDA Server Adapter X520-DA2 |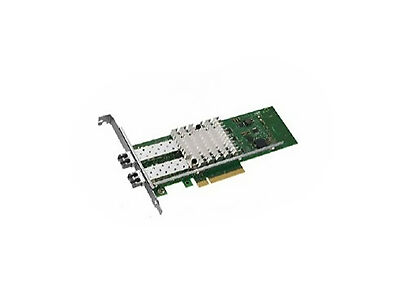 Intel Ethernet X520 server adapters come equipped with Small Form Factor Plus (SFP+) connections, which allow for fast fibre-optic data transfer with equipment outside of the server. The low profile Intel E10G42BTDA Server Adapter X520-DA2 runs an 82599ES processor, ensuring reliable data transfers. This adapter is an easy addition for new builds, but also fits smoothly into existing networks.
---
| | |
| --- | --- |
| 4 | Emulex OneConnect OCe10102 |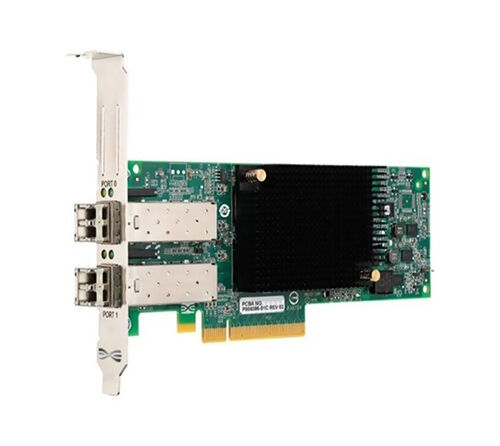 The OneConnect Manager application from Emulex makes it easy to install and manage the OCe10102. This Converged Network Adapter (CNA) employs 10Gb Fibre Channel over Ethernet (FCoE), which means that the network does not need to run separate infrastructures for its local area network (LAN) and its storage area network (SAN). Not only does this lessen the amount of equipment required to run the network, it also minimises the number of cables, both of which cut overall costs and lessen the headache of operating and maintaining a complex network.
---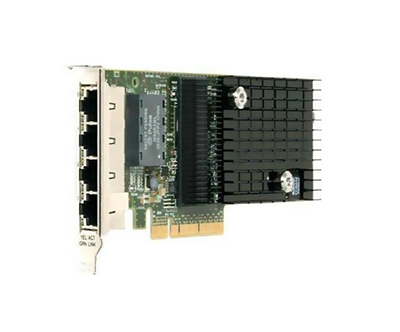 For those who just want to get the server up and going without much overhead, the Sun 501-7606 does not offer much in the way of speed or flashy, top of the line technology, but it is a reliable, low profile adapter that includes four 10/100/1000 Ethernet ports. It installs easy, and the cables and other server components that it is compatible with are also among the least expensive in the industry making it the easy choice for the budget conscious when speed and extra features are not a top concern.
---
Server Adapter Basics
Homes and businesses use servers for a variety of different reasons in order to optimise their networks productivity and capabilities. Servers are not generic. For instance, there are database, file, mail, print, and gaming servers. Different components are better for some servers and not for others. A server generally carries out a specific function for the network. Because of this, not only does each server require components that are specific to the task, each component must also be compatible with all of the other ones on the system, including these top 5 server adapters. In addition, it is important to determine if each component is the optimal choice for the server. Without determining these things beforehand, it is possible to buy an adapter that is not compatible with the system, and thus, cannot perform the way the user expects it to. It is also possible to purchase an adapter that is fully compatible with the system and works the way it should, but may not serve the purpose the user actually wants it to. Before purchasing any adapter, always determine beforehand what the expectations are for adding it to the server. After doing so, determine if the adapter is capable of doing that with the current server setup, and check to make sure that all of the server components are compatible.
How to Buy a Server Adapter on eBay
Server adapters are available in most computer and electronic stores, but it is easier to locate and purchase them online, where there is no time constraint and it is easy to compare the different features and capabilities of each adapter. eBay sellers list many enterprise networking components, including server adaptors. The sellers generally answer any questions about the items, so if there is concern about the adapter's performance or compatibility with the server or the network, go ahead and ask the seller if they have access to that information.