Save
RAM or random access memory is an important part of any computer or server. RAM allows the server to store bits of information, such as instructions for processes that it refers to all the time, and use it quickly. Having a large RAM capacity can help increase a server's performance, which is always a positive for any network. Administrators who want an efficient network should only purchase the best
server RAM
units in the market. While
RAM modules
are available from electronic suppliers and computer stores, buyers can save time and money by shopping on eBay.
| | |
| --- | --- |
| 1 | DDRL 3L 1333 MHz Kingston ValueRAM Server Memory |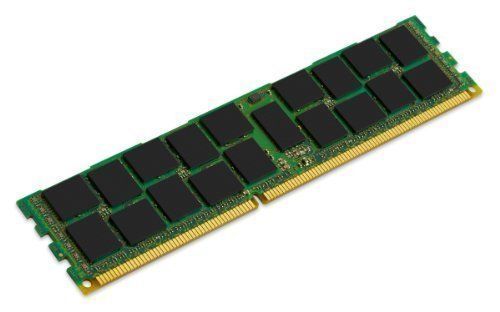 ValueRam server memory from Kingston is some of the best on the market. These modules use a locked BOM or Bill of Materials, which means they create memory modules using a uniform build throughout for consistent server performance. The company also does 100 per cent testing on all products to reduce errors and ensure quality modules. The RAM modules are also compatible with a lot of Supermicro server boards. The DDRL 3L 1333 MHz model features a JEDEC standard 1.35 and 1.5 power supply, eight independent internal banks, 8-bit pre-fetch, and an operating temperature of 0 to 85 degrees. Servers are a big investment for any company. Thus, buyers should purchase only the best equipment that lasts for years.
---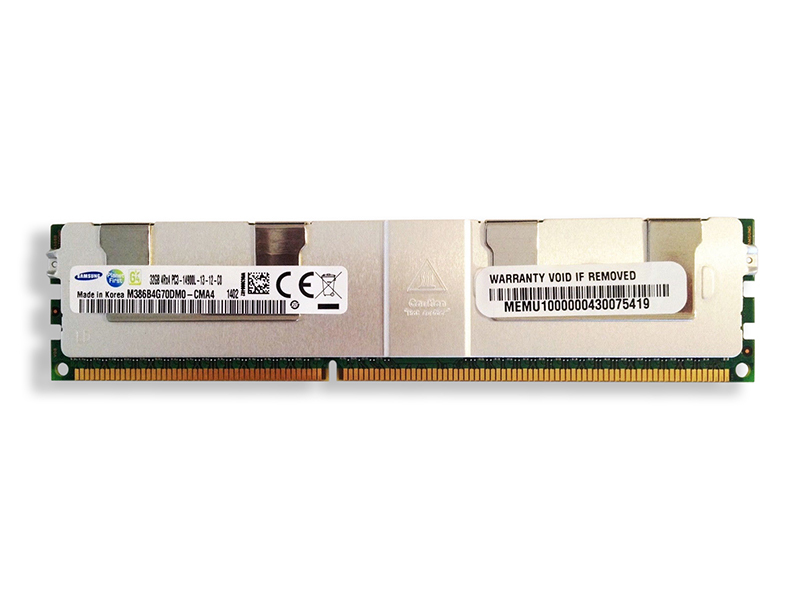 LRDIMM or Load Reduced Dual-inline Memory Modules are perfect for networks that process a lot of data and require robust memory. Most servers use RDIMMs as the main memory module, but often, this technology requires sacrificing performance for capacity or vice versa. However, LRDIMMs work differently. These types of memory modules feature special buffers that reduce the chip's workload, which in turn makes it run more efficiently. The Samsung DDR LRDIMM utilises these buffers to increase performance and capacity, without having to sacrifice either. They also come in both 16 and 32 GB capacity.
---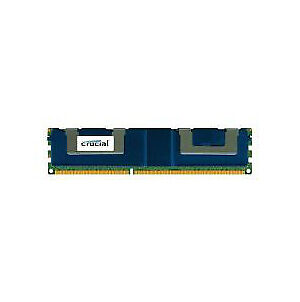 Offices that need a lot of memory should consider Crucial DDR3 LRDIMMs. Crucial offers very high-capacity memory kits, some going up to 96 GB. LRDIMMs offer double the memory density, thereby increasing a server's capacity by reducing the loads on the modules. In turn, the modules can work at higher frequencies and raising its bandwidth to process more data. The Crucial DDR LRDIMMs are ideal for networks that utilise intensive processes, like cloud computing and server virtualisation. Plus, they also work with Intel's XEON servers.
---
| | |
| --- | --- |
| 4 | AMD Radeon Memory Performance Series |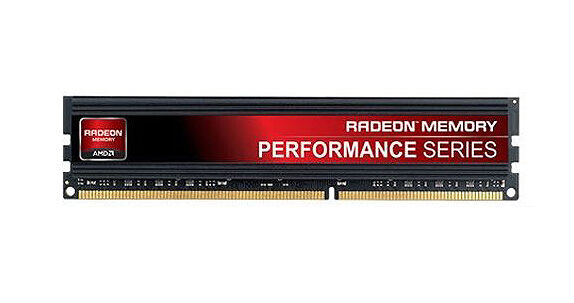 AMD Radeon line of computer memory is great for use in servers as well and the performance series offers up to 16 GB capacity and 1866 frequency. These memory modules feature ECC or error checking and correcting to increase a server's reliability, especially for offices that use a lot of e-commerce, finance, and record-keeping software.AMD Radeon modules work with many popular OEM brands, and the registered DIMMS are scalable and can grow as the business expands. These units are AMP and XMP ready; they also feature heat shield technology to reduce overheating. Another advantage of AMD Radeon memory is that users can customize their modules as they see fit. Buyers can overclock their modules easily, using preset profiles set right in the SPD, so there is no need to access the BIOS. Of course, they can also underclock the memory to save more energy and ensure the system is more stable.
---
| | |
| --- | --- |
| 5 | Wintec 12 GB Server Memory Module |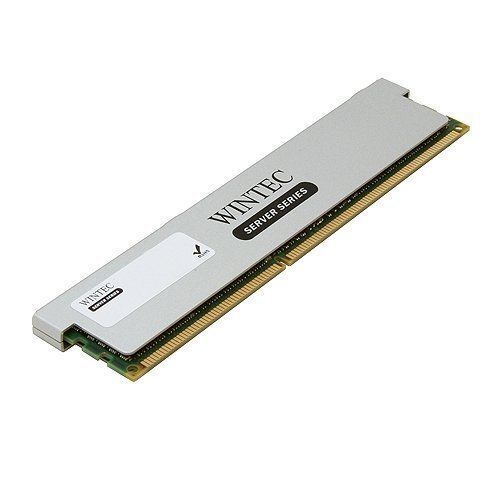 People who want to set up a simple home or small business file server may have a limited budget, but that does not mean they should skimp on server RAM. They should purchase memory units that are stable and still provide performance even at a budget price point. The 12 GB server memory module from Wintec is ideal for such users. It features ECC, 12 GB of memory, plus 10666 MB per second of bandwidth.
---
How to Buy Server RAM Units on eBay
Searching for the right server RAM units on eBay is as simple as executing any web search. Simply go to the eBay webpage and use the search box. Type in phrases or words that relate to the RAM unit you need. Choose general terms like "server RAM" to see more of eBay's offerings, or add in the manufacturer or model for a specific search. Server RAM units are a crucial part of any server. Having the right amount and right type of memory modules on a server ensures it can perform quickly and efficiently without slowing down the system. With a fast server, businesses can increase their productivity and serve their clients better.