As the name indicates, a
single-core processor
only has one core. Although these processors are not as common as they once were, they do still exist in some basic computing devices. The core is a processing unit that completes action such as moving data or running a programme. With a single-core processor, only one operation can process at a time. However, some are able to start a new process when the current one is nearing completion. Many people purchase processors when they want to build a computer from scratch or they want to upgrade their current processor. Many manufacturers make single-core processors so there are a lot of options to consider.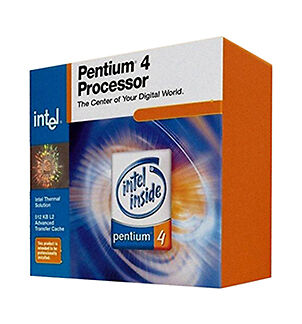 The Intel Pentium 4 670 is one of the fastest single-core processors on the market so it has gotten a lot of attention from the media. It has an extension that allows it to run on 64-bit operating systems, which was not common before. Its core speed tops out at 3.8GHz. However, when pushed to the limits by experts such as those from Hexus, the Pentium 4 670 maxed out at an impressive, and unheard of 4.3GHz. Of course these speeds do come at a high price so be prepared to spend more for the increase performance.
---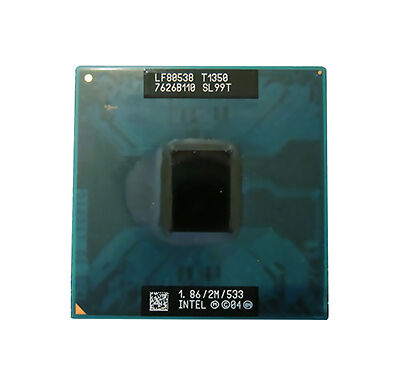 The Intel Core Solo T1350 is best for shoppers who run graphically demanding software programmes. The Solo is power-optimised for demanding applications that would normally bog a computer down. For example, it works well with CAD tools, 3D modelling, computer games, large data bases, video editing, and more. It has the Intel Smart Cache which is much more powerful and energy efficient. It tops out at a core speed of 1.86GHz, but it is surprisingly affordable and capable. Some people have a hard time choosing between the Intel Core Solo and the Intel Core Duo. The difference is that the Solo is more energy efficient and its design allows people to remove the microprocessor later on to upgrade it. However, the Solo is not compatible with 64-bit operating systems like the Duo is.
---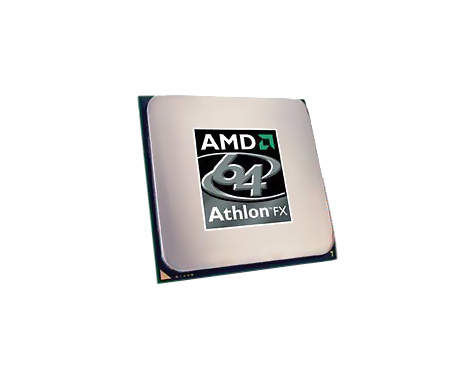 The FX line of processors from AMD are high-performing devices that the company designed to beat out all of the competition. Their Athlon 64 FX-55 model has a core speed of 2.6GHz which is noteworthy and the FX-55 aalso works with 64-bit operating systems as well as the more basic 32-bit operating systems. This processor is heavy, faster than most of the ones on the market, and it is also very expensive. Interestingly, the FX-55 is still a lower price than the other Athlon processors from AMD. In addition to this, its fast core speed causes it to consume a lot of power and it tends to have some issues with overheating.
---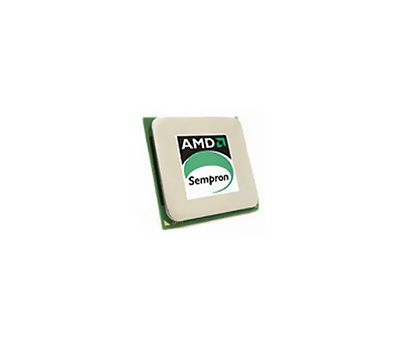 The LE processors are AMD's line of low-priced processors that are energy efficient. The LE-1250 in particular has a core speed of 2.2GHz as well as 640KB of cache. What is impressive is that it only consumes 45W of power. Its HyperTransport technology helps boost performance. For the price, the AMD Sempron LE-1250 is a great deal and works well for all basic computing tasks such as surfing the web and e-mailing. The LE-1250 works with 64-bit and 32-bit Windows operating systems.
---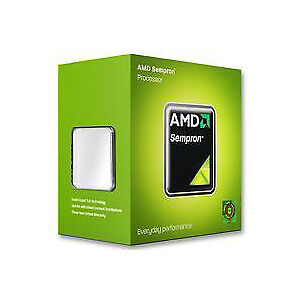 What sets the AMD Sempron 145 apart from its competition is its low price. It is definitely a budget processor which usually implies that it is lacking in some features. However, this processor has a surprising core speed of 2.8GHz which keeps it right in line with the high-performing ones on the market such as the Intel Pentium 4 670. That being said, the 145 is flawed and although its high rating makes it looks great, all of its other problems actually make it slower than the average single-core processor. It also has poor power efficiency and draws more power than an i3 processor which is far more powerful. Overall, it has a great price, but it is best for low-performance computers.
---
How to Buy Single-Core Processors on eBay
A lot of places sell processors and the easiest way to find the best deals is to compare prices between sellers. eBay allows you to do this within minutes rather than going back and forth between shops and websites. All you have to do is type the product name into the eBay search to bring up a list of items. After generating the list, sort them by their price and select whether you prefer to shop for a new or used processor. Some used ones are still in great condition and can save you a lot of money. However, keep in mind that every seller has different postage and packaging fees. Be sure to keep that in mind when comparing prices. If you have any questions prior to ordering, feel free to contact the seller.